Oregon Closer to Banning Sexual Orientation Conversion Therapy for Gay Minors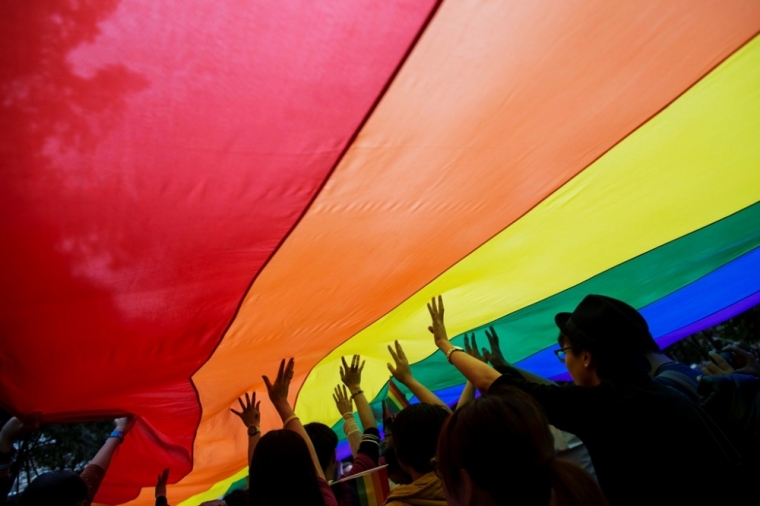 Oregon's legislature advanced a bill that if enacted would ban sexual orientation change efforts therapy for gay minors.
Earlier this month, the Oregon House passed House Bill 2307, which aims to legally ban medical professionals from engaging in SOCE therapy if a patient is under 18.
"A mental health care or social health professional may not engage in efforts to change a person's sexual orientation or gender identity if the recipient of those efforts is under 18 years of age," reads HB 2307 in part.
"Any state board that regulates licensees described in subsection … may impose any form of discipline that the board may impose on a licensee under the laws of this state for violating a law of this state or a rule adopted by the board."
Sometimes called "conversion therapy" or "reparative therapy," SOCE therapy seeks to change the sexual preferences of a patient from homosexual to heterosexual.
The therapy is controversial, with major organizations like the American Psychiatric Association opposed to the practice.
HB 2307 has drawn the concern of Equality And Justice For All, an ex-gay organization that supports the legalization of voluntary SOCE therapy for minors and adults.
In an email sent out Thursday, Chris Doyle of EAJFA described the support for HB 2307 "particularly unconscionable" since "minors often struggle with same-sex attractions as a result of rape or molestation by pedophiles."
"To propagate their lies, gay activists have made outrageous claims that this therapy involves electroshock and other forms of aversive methods, but they have yet to offer any proof of this. Contrary to their claims, this counseling is simply talk therapy," said Doyle.
"Homosexual activists would rather keep these young people locked in a lifetime of hopelessness — and silence — than allow them to find healing from rape or molestation."
Introduced in January and also called "The Youth Mental Health Protection Act," HB 2307 garnered strong support politicians and LGBT groups.
Last month, Casey Parks of the Oregonian reported that medical professionals, clergy, and LGBT activists testified in support of the bill.
"Twenty people sent in testimony supporting Oregon's bill … including a Western Oregon University student, [who] wrote that their parents forced them to attend conversion therapy in Oregon," reported Parks.
"Only one person sent in testimony opposing the bill. Teresa Harke of the Christian advocacy nonprofit Oregon Family Council testified that the bill is 'too broad and may have unintended consequences for religious liberties.'"
On Mar. 17, the Oregon House passed HB 2307 with a vote of 41 to 18. All but seven of the yes votes were Democrats and all the no votes were Republicans.
A couple days later, HB 2307 was sent to the Oregon Senate, which referred it to the Committee On Human Services and Early Childhood.
If enacted, Oregon will join California, New Jersey, and the District of Columbia as regions that ban SOCE therapy for minors.
Several other states including Arizona, Illinois, Massachusetts, Maryland, New York, and Virginia have considered similar legislation, only to vote it down or let it die in committee.
In January, the Virginia House of Delegates subcommittee voted down a bill to criminalize conversion therapy for minors introduced by State Delegate Patrick Hope.