Oregon Officials Seek to Seize $135,000 From Christian Bakers Who Refused to Make Cake for Lesbian Couple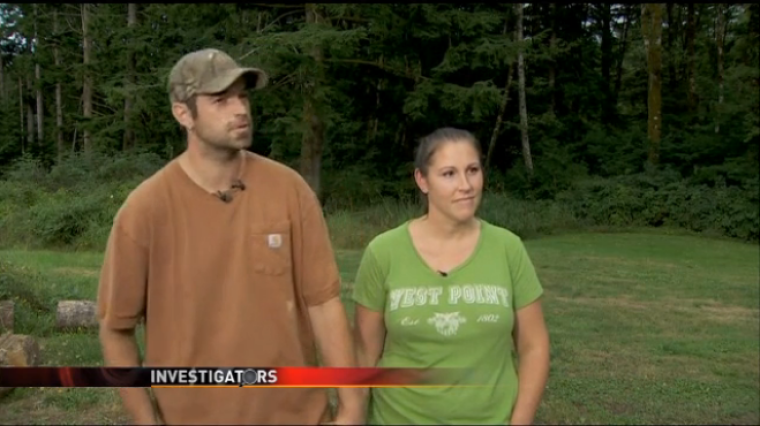 Officials in Oregon have started a legal process to seize $135,000 from Christian bakers Aaron and Melissa Klein after they refused to pay the state-ordered damages for declining to bake a cake for a lesbian marriage ceremony.
"Our agency has docketed the judgment and is exploring collection options," Charlie Burr, communications director at Oregon Bureau of Labor and Industries, told The Daily Signal. "They are entitled to a full and fair review of the case, but do not have the right to disregard a legally binding order."
It's a preliminary step to seize the Kleins' house, property, or other assets in lieu of payment.
In July, the Oregon Bureau of Labor and Industries, or BOLI, ordered the Kleins to pay $135,000 for declining to bake a wedding cake for a lesbian couple, Rachel Cryer and Laurel Bowman, who filed a civil rights complaint against the bakery in 2013 for "emotional, mental, and physical suffering."
However, the Kleins, former owners of Sweet Cakes, have filed an appeal of the ruling and are defying the order to pay, citing financial hardship among other reasons. The couple had to shut down their bakery after the civil rights complaint was filed.
The Kleins have said they will resist the order.
"There's legal reasons and there's also kind of personal reasons," Aaron Klein was quoted as saying. "If a civil court or a circuit court judge had made this order, I would consider it legally binding. But when a bureaucracy does it and I didn't get due process, I don't call it legally binding."
The Kleins' attorneys asked BOLI to issue a stay in order to put the damages payment on hold until their appeals ruling comes out. However, the agency is not willing.
"It's difficult to understand the Kleins' unwillingness to pay the debt when they have, very publicly, raised nearly a half million dollars," Burr said. "They are entitled to a full and fair review of the case, but do not have the right to disregard a legally binding order."
The Kleins raised some money through crowdfunding sites, but Aaron says the "half million" figure is "bloated."
"It is not what we have available, it is not what we have on hand, and there are so many variables to where that money has to go, what has to happen with that money, that we're not touching that money for any purpose because I don't know what the future holds," he was quoted as saying.
In the complaint against the bakers in 2013, Bowman alleged that Sweet Cakes refused to sell her and her fiancée a cake for their upcoming wedding and that Aaron Klein called their relationship an "abomination unto the Lord."
Later that year, Bowman filed an anti-discrimination complaint with BOLI, charging that the Christian couple had violated the Oregon Equality Act of 2007. Although the owners of Sweet Cakes by Melissa are religious, the bakery is not recognized as a religious institution under law, BOLI said.
Shortly before the couple was forced out of business, Aaron said he had apologized for wasting the lesbian couple's time and explained that they don't participate in same-sex marriages based on religious grounds. "(I) honestly did not mean to hurt anybody, didn't mean to make anybody upset, (it's) just something I believe in very strongly."