Oregon Seizes Children From Parents Who Have Low IQ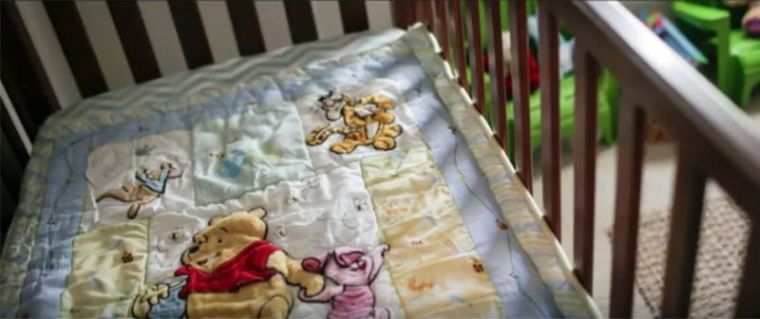 The state of Oregon has taken away the two children of a couple, one of them directly from the hospital, saying the parents are too mentally limited to be good parents.
The Department of Human Services has put the two boys of Amy Fabbrini, 31, and Eric Ziegler, 38, in foster care, according to The Oregonian, which says no abuse or neglect has been found but each parent allegedly has a degree of limited cognitive abilities.
The couple's older son, Christopher, was taken away soon after he was born, and five months ago, the state took their second child, Hunter, directly from the hospital soon after he was born.
Fabbrini's IQ was evaluated at about 72, and Ziegler's about 66, while the average IQ is between 90 and 110.
But Fabbrini says she loves children. "I was raised around kids, my mom was a preschool teacher for 20-plus years, and so I've always been around kids," she was quoted as saying. "That's my passion. I love to do things with kids, and that's what I want to do in the future, something that has to do with kids."
Ziegler, who has a driver's license, admits he has a learning disability "but it's very, very mild," he says. "Everybody learns at their pace."
Sherrene Hagenbach, a former volunteer with the state agency who oversaw visits with the couple and Christopher from last June through August and who is a professional mediator and a board member of Healthy Families of the High Desert, pointed out that officials are saying the parents are intellectually incapable "without any guidelines to go by."
When Hagenbach told state caseworkers the parents were capable of raising Christopher, she was told her services were no longer required.
"If we're going to get on that train, Bill Gates should take my children. There's always somebody better than us, so it's a very dangerous position to be in," Hagenbach said.
Fabbrini earlier worked as a grocery clerk and Ziegler as a carpet layer. They now receive Social Security benefits for their mental disability, but both have standard high school diplomas.
In another parental rights case from back in May, a federal judge dismissed a lawsuit filed by a Minnesota mother against her teenage child along with school officials and healthcare providers on the grounds that they violated her parental rights by treating her son with a hormone therapy to start transitioning into a girl, even though he hadn't been granted court approval to be legally emancipated from his parents.
Senior U.S. District Judge Paul A. Magnuson dismissed the suit saying Anmarie Calgaro's claim was "meritless."
Calgaro filed the suit, with the help of lawyers from the Thomas More Society, against St. Louis County, the St. Louis County School District, the county's Health and Human Services, Fairview Health Services and Park Nicollet Health Services, accusing the parties of usurping her parental rights by granting her 17-year-old son de-facto emancipation from his mother even though a court never awarded his son legal emancipation.
The lawsuit challenged a state law that allows minors to access medical care and procedures without their parent's consent.