Outspoken Christian Actress Candace Cameron Bure to Co-Host 'The View'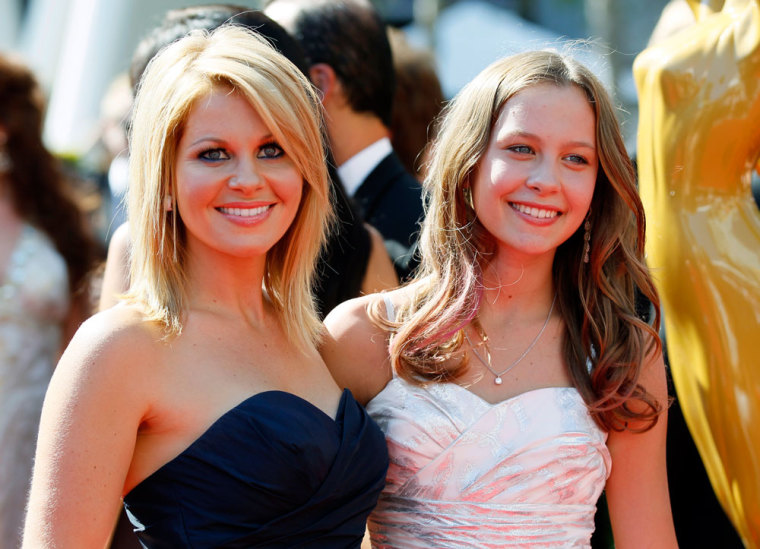 Outspoken Christian actress Candace Cameron Bure was selected as one of the new co-hosts of popular daytime television show "The View," ABC announced this week. Bure will join returning co-host Joy Behar, Whoopi Goldberg, Michelle Collins, Raven Symone and newcomer Paula Faris.
Bure released a statement saying she was very excited about the opportunity.
"I am thrilled to be joining 'The View' as a regular co-host this fall. I am honored to be a new addition to such a strong group of bright and opinionated women, and I look forward to sharing this exciting journey with viewers new and old," she said. "Thank you everyone for your support, encouragement, prayers and enthusiasm for my time as new co-host on 'The [View].'"
The 39-year-old mother of three also posted a picture of herself with her co-hosts on Instagram.
The "Full House" star will bring her own Christian conservative beliefs to the show's 19th season, which has fallen in ratings since the departure of show co-creator Barbara Walters last year. Many have compared her to former co-host Elisabeth Hasselbeck, who often disagreed with her more liberal co-hosts on politics, among other things.
Bure had a guest appearance on "The View" earlier this year where she defended Christian bakers who refused to make a cake for a same-sex wedding. The divisive segment made headlines, and the Christian actress demonstrated that she was willing to challenge the hosts on their ideas.
"[The bakery] didn't refuse to bake the cake because of [the couple's] sexual orientation," Bure argued at the time. "In fact, they baked cakes for them previously. They had a problem with the actual ceremony because that — the ceremony — is what conflicted with their religious beliefs. They are saying that they stand for marriage between a man and a woman."
"I really wish we could do as a society, as a culture, as a country, is to respect that we have opposing views," Bure said.
The episode led to speculation that Bure was being considered as a co-host, and the rumors ramped up in the weeks before the announcement.
"That's the kind of stuff they love," an insider told The New York Post's Page Six. "The producers want her opposing Raven, because it's great for ratings and keeps them in the news."
This isn't the first time Bure has been the dissenting Christian voice. When the "Full House" actress appeared on "Dancing With the Stars" in 2014, she spoke up about the revealing outfit producers had chosen and why she was uncomfortable with it.
"I'm a Christian. My life revolves around my relationship with Jesus Christ," Bure explained. "Because how close my family is to me, and the big influence that my mom and dad had on me as a child and then into adulthood, I just never desired to be seen differently."
"Even if that was at the risk of my career," she added.
Joy Behar, who left "The View" in season 16, will be returning and said she's happy to be "back home," especially in light of current events.
"And I'm looking forward to sticking my two cents into the hot topics, especially now that Hillary and the Donald are in the spotlight," the comedienne told "Good Morning America," referring to Donald Trump.
"I thought let me go back and try and have some more fun," Behar added.
The latest season of "The View" airs Sept. 19.