Over 100 Churches to Join Benham Bros. in Prayer Walk Outside Charlotte's Busiest Abortion Clinic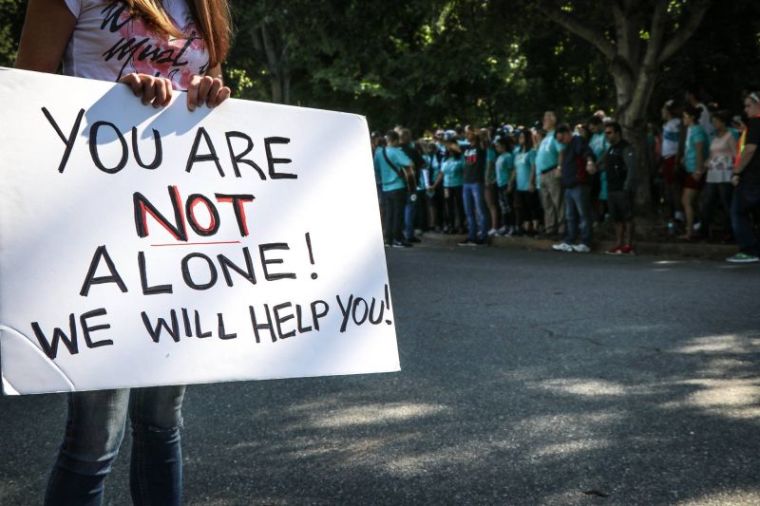 A 40-week pro-life initiative that has carried on outside of one of the nation's busiest abortion clinics will culminate this Saturday in what organizers are hoping will be the largest gathering of its kind in over two decades.
Organizers for Love Life Charlotte are anticipating that as many as 7,000 people will participate in a 1.3-mile prayer walk that will circle around A Preferred Women's Health Center of Charlotte, which pro-lifers say is the busiest abortion clinic in the Southeast region.
The prayer walk comes as over 100 Charlotte-area churches have participated in a 40-week "Journey of Hope" campaign that has seen an average of three churches and 200 protesters march in prayer walks around that particular clinic on Latrobe Drive each of the last 39 Saturdays.
With this upcoming Saturday marking week 40 of the 40-week initiative, members from all of the churches that have participated in the 39 prayer walks will descend to the business park where the clinic is located at 9 a.m. to march in prayer as a united body of Christ.
"The great thing about this is it is not a single event. It is week after week of churches coming together in the public square," Love Life Charlotte founder and Charlotte-based businessman Justin Reeder told The Christian Post on Wednesday. "That is not happening for the most part anywhere across denominational lines. They are not coming to see a headline speaker or a band, they are going to a dark place in our city that for the most part, nobody was going to for years. It's John 17 being played out in our city week after week."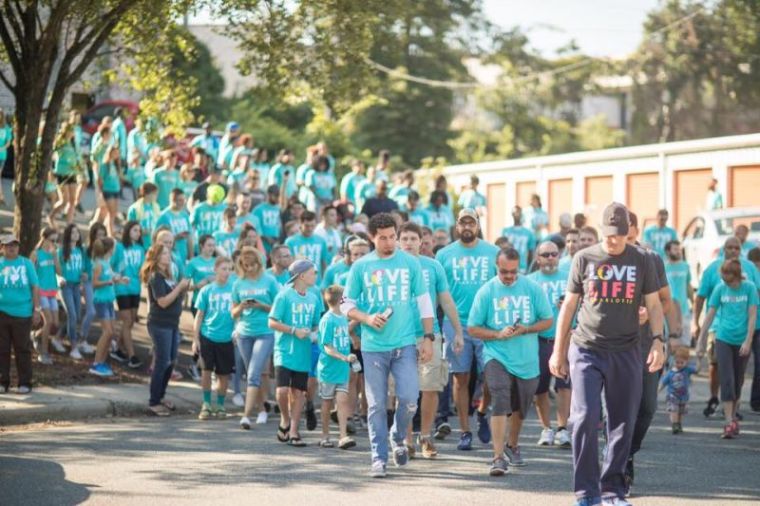 Reeder told CP that in the two years since he began the Love Life Charlotte campaign and demonstrations, as many as 800 families have been talked into carrying their children to term.
"Our frontlines ministry teams were there to counsel them and get them on the mobile unit and show them a free ultrasound and connect them with mentors and getting them connected to our partner churches," Reeder explained.
The churches that have participated in the Love Life Charlotte initiative have done more than just show up on Saturday mornings for prayer walks, he noted.
On weeks in which churches have "adopted" the abortion clinic, pastors would preach pro-life sermons on that Sunday. On Wednesday, the churches would fast in prayer.
While many abortion advocates claim that pro-lifers only care about the fetus and don't do anything to help once babies are born, Love Life Charlotte has partnered with the pro-life organization Cities4Life to ensure that families that do chose birth have the resources needed to thrive.
The grassroots initiative, which is led by local business leaders and pastors, also strives to get people who show up to Love Life Charlotte prayer walks to go a step further and get fully involved in the pro-life movement — whether that means becoming adoptive parents or signing up to join a support network that helps families who adopt and carry babies to term.
"It's overwhelming what is happening here. If we begin to replicate this in other cities, it's just a matter of time. It's not that we are trying to end abortion, although we want to. We are trying to make abortion unthinkable because of the amount of help and resources that the church is providing," David Benham, a North Carolina-based real estate entrepreneur who founded Cities4Life with his twin brother, Jason, told CP.
"In addition to this prayer walk, we have partnered with the [Department of Social Services] in Charlotte to adopt the kids. There are 40 kids in a waiting list to be adopted just in the Charlotte-Mecklenburg area," Benham added. "We brought in 20 families that have already gone through training to adopt and another 19 [families] on the waiting list. We are basically going to take all the orphans that are available with DSS."
Benham explained that Cities4Life has a way to orchestrate a community to support adoptive families.
"We have this thing called The Village, it's a community around the adoptive families," he stated. "We put 10 families around the adopted family to help with meals and date-nights and things like that throughout the years."
The Benham brothers, who are the well-known and outspoken sons of Pastor Flip Benham, will speak at Saturday's prayer walk, along with Reeder and a handful of local pastors and business leaders, including Pastor Gabriel Rogers of Kingdom Christian Church, located in Charlotte.
"We got Episcopalians standing arm-in-arm with Baptists, who are next to charismatics, who are next to Presbyterians," Benham said. "Just hearing these pastors talk about the incredible unity that we have had is very humbling."
According to Reeder and Benham, as many as 4,000 people came out to the Love Life Charlotte week 40 prayer walk last year. Considering that the number of churches participating in the initiative has greatly increased in 2017, at least 7,000 people are expected to show up.
"We anticipate 7,000 to 10,000 people there on Saturday," Benham said. "It will be the single largest pro-life gathering at an abortion clinic since Witchita in 1991."