'Fundamental betrayal' of Christian beliefs: Over 1,000 clergy vow to oppose vaccine passport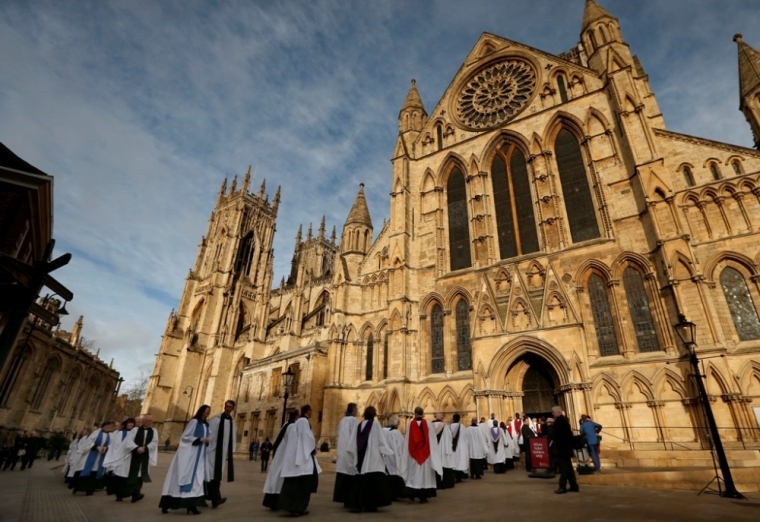 More than 1,000 church leaders from across the United Kingdom have written to Prime Minister Boris Johnson to oppose a proposal that could make vaccine passports compulsory to enter certain venues, such as churches. 
They argue that any policy requiring vaccine passports to enter churches would be a "fundamental betrayal" of Christian beliefs.
The open letter, signed by more than 1,200 clergy members and elders from various Christian denominations, was released this month. 
The letter was written in response to a government review into "Covid status certification" that proposed that vaccine passports could "potentially play a role" in reducing social distancing restrictions, Premier Christian News reports. 
"To deny people entry to hear this life-giving message and to receive this life-giving ministry would be a fundamental betrayal of Christ and the Gospel," the letter argues. "Sincere Christian churches and organisations could not do this, and as Christian leaders, we would be compelled to resist any such Act of Parliament vigorously."
The Christian leaders add that they "envisage no circumstances in which we could close our doors to those who do not have a vaccine passport, negative test certificate, or any other  'proof of health.'"
"For the Church of Jesus Christ to shut out those deemed by the state to be social undesirables would be anathema to us and a denial of the truth of the Gospel," the letter asserts. 
The church leaders — from Baptist, evangelical, Church of England, Presbyterian and independent backgrounds — emphasize that the message they preach is "given by God for all people and consists in nothing other than the free gift of grace offered in Christ Jesus, with the universal call to repentance and faith in him."
The letter also notes that there is a "legitimate fear" "that this scheme would be the thin end of the wedge leading to a permanent state of affairs in which Covid vaccine status could be expanded to encompass other forms of medical treatment and perhaps even other criteria beyond that."
"This scheme," it warns, "has the potential to bring about the end of liberal democracy as we know it and to create a surveillance state in which the government uses technology to control certain aspects of citizens' lives."
A Church of England spokesman has also warned against vaccine passports.
"The Church has adopted a clear policy of encouraging people to be vaccinated, but, other than in very exceptional circumstances, this does not justify limiting access to church services or organisations on the basis of vaccine passports," The Telegraph quoted the spokesperson as saying. "Such an approach would run contrary to the principle of the Church being a home and a refuge for all."
A government spokesperson was quoted as saying that the review into COVID-19 status certification was still underway and no decisions had been taken.