Over 100K Sign Petition Demanding Oklahoma Cancel Satanic 'Black Mass'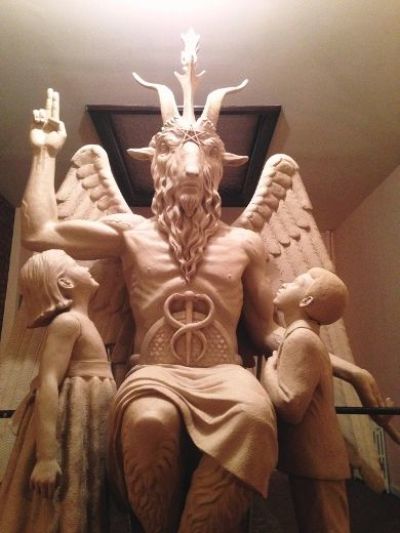 More than 100,000 people have signed on to a petition demanding that Oklahoma cancel a satanic ritual known as a "black mass" that is scheduled to be held at a public venue ths summer.
Dakhma of Angra Mainyu, the santic group overseeing the black mass, was co-founded by Adam Daniels, a registered sex offender. The black mass is scheduled to be held in August at the Oklahoma City Civic Center Music Hall.
"The consumption of the Mary by Jai Kali Maa, is an event that will have two seperate rituals that will show the evolution from satanism to ahrimanism," reads the satanic event's description.
"The first ritual will [be] the black mass as done in 2014, and the second ritual will be the consumption of Mary by Jai Kali Maa. The second ritual will educate the public on the practice of ahrimanism."
Tradition Family Property, a conservative Roman Catholic group, is advancing a petition to have the event canceled, noting that Catholic protests at one point successfully stopped a black mass from being performed at Harvard.
"With my whole heart and soul, I express full, complete and vehement rejection of the satanic black mass scheduled at the Oklahoma City Civic Center on Aug. 15," reads the petition.
"I urge you to cancel this event which offends more than 1 billion Catholics worldwide, 200,000 Catholics in Oklahoma and countless more God-loving Americans. Sacrilege is simply NOT free speech."
TFP Student Action Director John Ritchie described the planned black mass as a "double attack," as it is focused on both God and the Virgin Mary.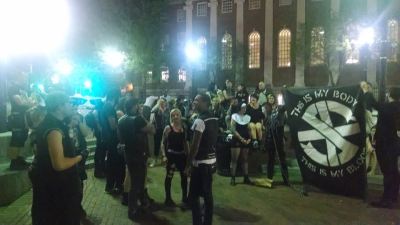 "To defile and smear the true mass, the blessed sacrament, and the mother of Jesus is not even remotely a form of religious expression, but rather a direct act of anti-religious bigotry and hatred against God," stated Ritchie.
"And when government buildings open their doors and allow a satanic black mass that offends God so deeply, it begs the question: Where is our beloved nation headed? Are we still one nation under God?"
In September 2014, the Dakhma of Angra Mainyu held a black mass at the Civic Center, with hundreds of protestors outside the facility.
In a statement made back in 2014, Oklahoma Parks and Recreation allowed for the black mass to take place for fear of litigation.
"If we had cancelled the event, we would likely have been sued by the ACLU, whom we know was watching the case very closely," stated a spokesperson.
"In the past, when the city has attempted to interfere with an individual's free exercise of speech on our property, we have been taken to federal court. We have lost each of those cases at our taxpayers' expense."
As of Tuesday afternoon, the TFP Student Action petition has garnered 104,700 signatories. Their ultimate goal is 200,000.