Over 27,000 Attend Harvest America Crusade in Philadelphia; 3,500 Remote Venues Participated Nationwide
Over 27,000 Attend Harvest America Crusade in Philadelphia; 3,500 Remote Venues Participated Nationwide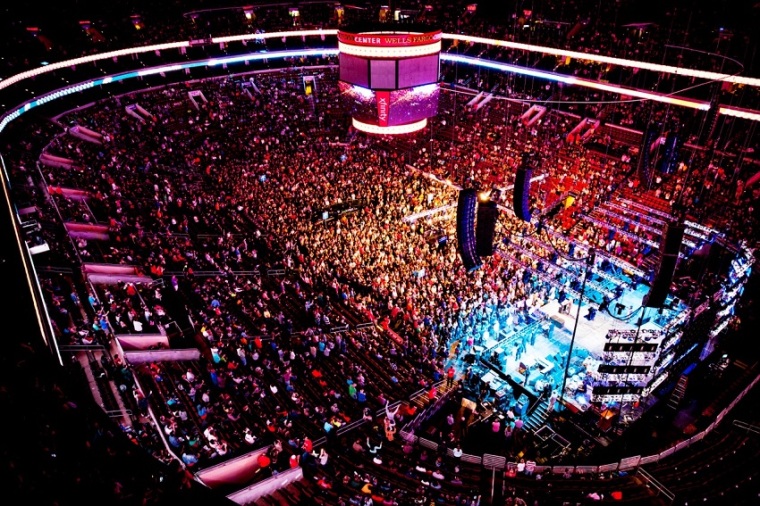 Evangelist Greg Laurie's Harvest America Crusade took place at Philadelphia's Wells Fargo Center this past weekend, gathering more than 27,000 people to hear the Gospel message, with over 2,000 in attendance making a commitment of faith to Jesus Christ.
In addition, remote individuals from 97 nations as well as 3,500 national venues, including churches, homes, and community centers, were able to be a part of the free-admission, large-scale event via live satellite and web broadcast. Furthermore, 1,815 online viewers made a commitment to Christ, with more figures yet to be reported.
On the crusade's last day,Sunday, Laurie shared a message titled, "Home Before Dark," based on his own experience, and reminded the crowd that life is short-lived.
"We all want to be happy and we are all going to die," Laurie said. "People have everything they need to make them happy, but they lack life. What if the Christians are right? What if God can be known?"
On Saturday, his sermon was based on the theme of the U.S. Constitution, "The Pursuit of Happiness," given the event's historic location. In it, he emphasized that happiness is only found in God although many exhaust their resources seeking for it elsewhere.
"It's so ironic that people we admire, who we wish we were, talk about the emptiness of life," Laurie said. "When are we going to get the wake-up call that happiness is not found without God, it's only found with God?"
He also spoke on people's trust in wealth, possessions, power and fame.
"Everybody, even the atheist, has a god or some altar they bow before," Laurie said. "Your god might be your stuff, a relationship or success. But here's the question: Can your god save you on the last day of our life? No, only God can save you."
Christian musical artists Lecrae, NEEDTOBREATHE, Kirk Franklin, The Katinas, MercyMe, and Jeremy Camp were on hand to worship over the weekend, while hundreds of volunteers from Philadelphia-based churches served as counselors for those who committed their lives to Christ.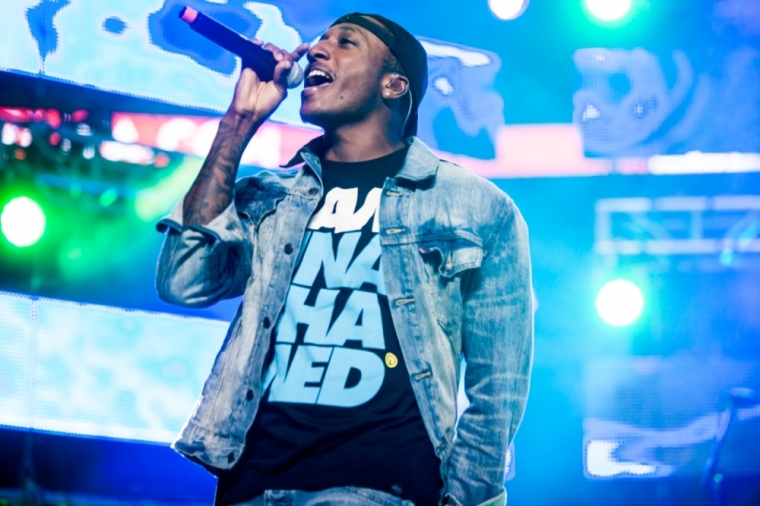 The thousands who attended the event along with remote participants were encouraged to take "selfies" and use the hashtag #HarvestAmerica to post on social media sites to raise awareness of the event, which garnered the America Harvest organization 51,000 new Facebook likes, 7,800 new Twitter followers, 24,000 tweets and 10.1 million views on Twitter. Furthermore, the event became the No. 1 trending topic on Twitter on both evenings.
Harvest America Crusades, led by Laurie for the last 23 years, have taken place in cities all over the nation while being broadcasted all over the world to share the message of the Gospel, and more than 400,000 people have registered decisions of faith through the events.
Laurie serves as senior pastor of Harvest Christian Fellowship in Riverside, Calif., with the purpose to present the message of Jesus Christ to as many people as possible, and to help believers mature in their faith.