Students at Oxford college could face expulsion for misgendering trans-identified peers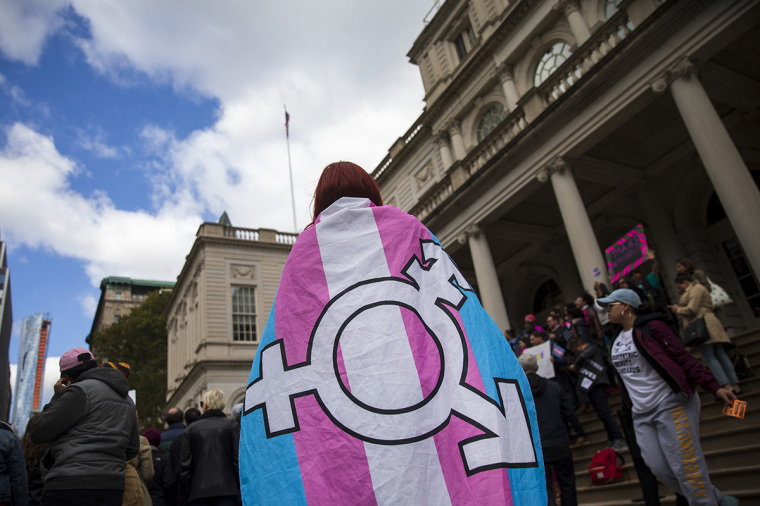 Students attending one of the colleges that comprise the University of Oxford could face expulsion if they misgender their peers, according to a new policy implemented following protests over an appearance by a gender-critical feminist and professor.
Regent's Park College, one of over three dozen colleges that make up the United Kingdom's University of Oxford, shared the policy Thursday. The college cites the Equality Act of 2010, a law that protects individuals from discrimination based on specific characteristics, including "gender reassignment," in the statement announcing the policy.
In the statement, the college pledged not to discriminate against those who identify as a member of the opposite sex or are in the process of undergoing body-altering treatments to resemble the sex of which they wish to identify. 
"Many trans people and those who do not conform to gender norms report experiencing discrimination. This may be because of deliberate and overt treatment, or it may be the result of insensitivity and ignorance," the statement reads. 
The statement added that people who don't conform to the binary gender norms "may be more vulnerable to harassment than those who successfully 'pass' as male or female."
"Persistently misgendering an individual with the wrong name or pronoun, and claiming to have done so accidentally, might be experienced as harassment by the person concerned," the statement adds. "People who are perceived to be transgender, including those who are intersex, are protected from bullying and harassment, whether or not the perception is true."
Regent's Park College did not immediately respond to The Christian Post's request for comment.
"Discrimination has a serious impact, not only on a person's health and happiness but also on their performance in study and at work," it continued. "Some people may experience discrimination on multiple grounds, for example, on the basis of their ethnicity as well as their gender identity." 
Behavior that constitutes "transphobic harassment" or "bullying" under the new policy will be met with disciplinary action, which may include expulsion or dismissal. People who are friends with a trans-identified person, regardless of whether or not they have undergone gender reassignment surgery, are also protected from discrimination based on their association with that person.
"Regent's Park College acknowledges that it is not possible to have a comprehensive definition of transphobia," the statement explained. "This document sets out what Regent's Park College can deal with in a disciplinary context, and relates to manifestations of prejudice against trans people, that may be realised through acts of discrimination, bullying and harassment." 
The policy prohibits several forms of discrimination against trans-identified individuals, including direct discrimination targeted at a trans-identified student or staff member based on their identity. The college defines examples of indirect discrimination as policies that apply to all students and staff but have an adverse effect on trans-identified members of Regent's Park College's community.
In addition to discrimination, the policy condemned the victimization, bullying and harassment of trans-identified individuals and hate crimes against them. Actions prohibited under the policy include making jokes about trans-identified people, contesting the validity or existence of a trans-identified person's identity, and refusing to "treat a person in accordance with their affirmed identity" by addressing them by their preferred pronouns and name. LGBT activists refer to such practices as "misgendering" and "deadnaming."
The policy also bans directing "intrusive" questions at trans-identified people that it characterizes as "unwanted" attempts to violate another person's dignity. Under the policy, cyberbullying, inciting violence against trans-identified people either publicly or covertly, or any form of physical violence is also prohibited. 
"Regent's Park College recognises that 'gender reassignment' has personal rather than exclusively medical dimensions," the statement asserts. "Individuals perceived as having the protected characteristic of gender reassignment (even incorrectly) are still afforded its protections." 
While Regent's Park indicated that it had been working with students to craft the statement since 2022, the announcement of the new policy comes shortly after a disruption occurred last week during a talk delivered by Kathleen Stock. The British philosophy professor resigned from the University of Sussex in 2021 due to her critical views on gender identity. Stock's 2021 book, Material Girls: Why Reality Matters for Feminism, examines gender identity and biological sex as it relates to women-only spaces. 
As The Telegraph reported, student activist Riz Possnett glued herself to the floor of the Oxford Union as Stock spoke. Several protestors picketing the event cheered Possnett for disrupting the talk.
According to another report from The Telegraph, police escorted the student from the room. Possnett was later "de-arrested," with the Thames Valley Police stating that "the event organisers did not support prosecution."