Oxford University Denies Telling Students to Use Gender Neutral 'Ze' Instead of 'He,' 'She'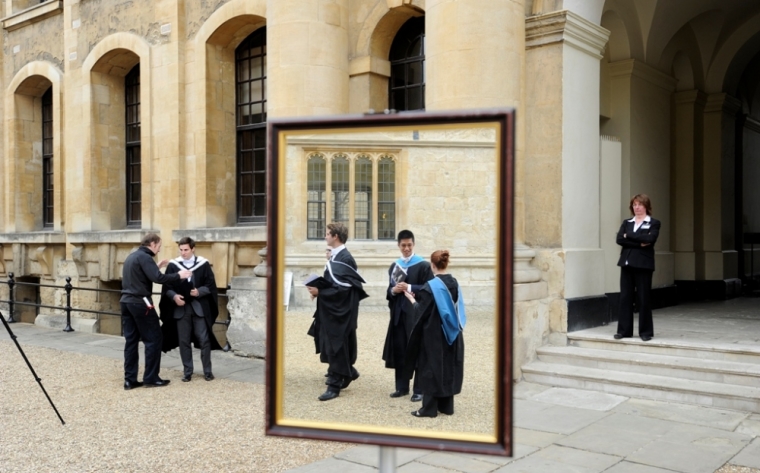 Oxford University is denying a widely circulated claim that they are requiring students to use the gender neutral pronoun "ze" instead of "he" or "she" when addressing their peers.
Earlier this week, multiple publications including the Independent and the Daily Mail ran pieces reporting that Oxford's student union was promoting a leaflet that demanded the use of the term "ze" in place of the gender specific "he" or "she."
In response to these news articles, Jo Gregory-Brough of the Oxford University Students' Union wrote that the information conveyed in the articles was "incorrect."
"We have not produced a leaflet implying that all students must use 'ze' pronouns to refer to others, or indeed to themselves," wrote Gregory-Brough.
"We would also like to clearly state that we would never tell anyone to use 'ze' pronouns instead of 'he' or 'she' if 'he' or 'she' is the pronoun someone wishes to use."
Gregory-Brough did note that it is "a standard practice" at Oxford and elsewhere to have "people state their pronouns" and "not assume the pronouns of others."
"We do however suggest the use of genderless pronouns like singular 'they' to refer to individuals whose pronouns haven't been confirmed. This avoids assuming what pronouns a person uses based solely on how they present themselves," continued Gregory-Brough.
"We also recommend that at events like campaign meetings, workshops and training sessions, people introduce themselves with their pronouns. It reduces awkwardness, emphasises that gender cannot be assumed, and most importantly helps make trans students feel comfortable."
Oxford is not the first academic institution to garner controversy for suggesting that students and faculty use gender-neutral terminology.
In August 2015, the University of Tennessee's Office for Diversity and Inclusion posted a memo online advising students and faculty to start using gender neutral pronouns like "ze," "hir," "hirs," "zir," zirs," "xem," and "xyr" instead of the traditional "he," "she," "his," "her" and "hers."
Among those outraged was evangelical leader the Rev. Franklin Graham, who denounced the memo in a Facebook post from August 2015.
"Are you kidding me? I agree with [Republican Tennessee state] Senator Mae Beavers who said, 'It's the most ridiculous thing I've ever heard,'" wrote Graham.
"Think of the money and positions being wasted by this office. God created male and female — you don't have to have a college degree to understand that."
UT President Joe DiPietro eventually pulled the memo in response to the large public outcry that came after their gender language proposal made national news.