Stanford Joins Trend to Abolish He, She Pronouns; LGBT Goal Is Redefining Male, Female, Expert Says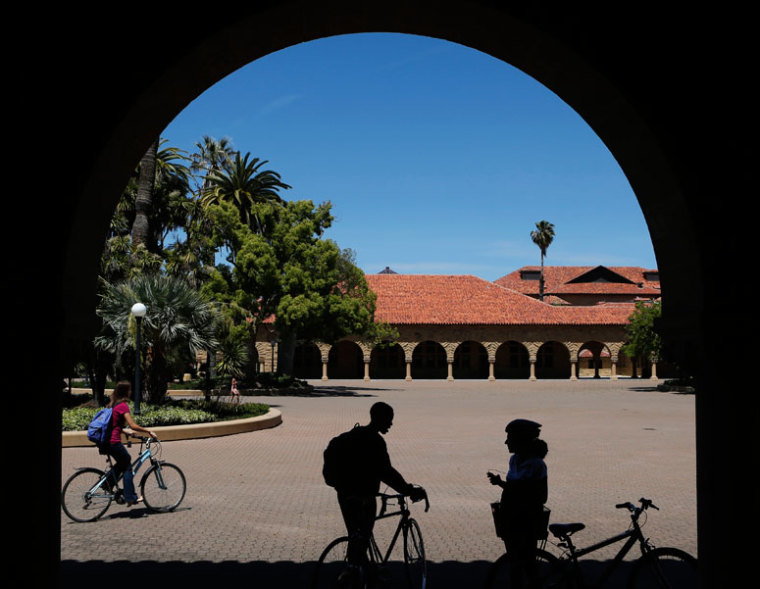 An elite university is futhering the trend of gender-bending language and pronouns, with several faculty calling on the campus community to adjust the way they speak, a move one legal expert says is the "culmination of the LGBT Left's radical gender ideology."
Stanford University Computer Science Professor Cynthia Bailey Lee compiled the list of guidelines for a new computer science faculty workshop in a GoogleDoc that was forwarded to professors in her department, calling on them to create an "inclusive community," according to a Monday report from the Daily Wire. The GoogleDoc urges staff to use "they" and "their/them" as a singular pronoun since it "is now widely accepted as a neutral alternative, and better than the awkward 'he or she' construction because it also includes genderqueer and non-binary."
Roger Severino, a former Justice Department attorney who directs the Devos Center for Religion and Civil Society at the Washington-based Heritage Foundation, opined that this madness represents the culmination of the LGBT Left's radicalism.
In a Thursday phone interview with The Christian Post Severino said, "it is hard to see what would stop, other than the Constitution, ... the LGBT Left from going all the way beyond pronouns ... it's hard to imagine how much farther it could go."
"Now that they have redefined what marriage means they are now trying to redefine what it means to be a man or a woman. And the lie of the Left has now been exposed because they claimed it was all about letting people live however they want to live — you do your thing and we'll do our thing — but it was never about that," he explained. "It was about active, forced affirmation of this new gender ideology, whereby everybody must conform even to the point of the very words people speak."
Among other things, the document further instructs lecturers to "ensure that you and your TA's call each student by their preferred name and their correct gender pronoun — including allowing students to write their preferred name on homework and exams — even if these do not match their current legal or registrar records of name and sex."
Listed under "LGBTQI Resources" for faculty on Stanford's Feminist, Gender, and Sexuality department's webpage are serveral slide show presentations, all created by Professor Karli Cerandowski.
In one such slide show, titled "Creating-Trans-Inclusive-Classrooms," Cerandowski advises people on the etiquette pertaining to "How to ask about pronouns," saying it's better to simply ask for a student's "pronouns" instead of their "preferred pronouns" or "preferred gender pronouns (PGPs)." If one is unsure how to broach the subject, "simply say something like, 'I just want to make sure I get your pronouns right; can you tell me which pronouns you use?" the slide show reads.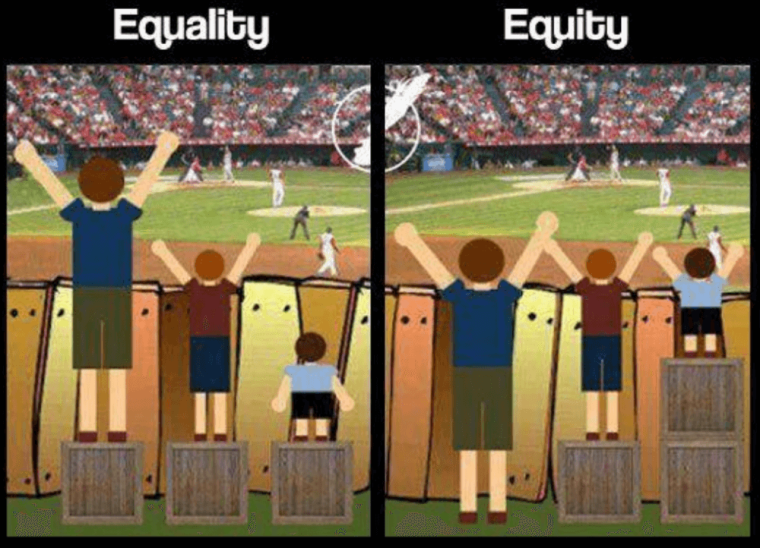 Another presentation tells professors that the goal in the classroom should be equity, not equality, with an illustration that appears to suggest equality of outcomes is preferable to equality of opportunity.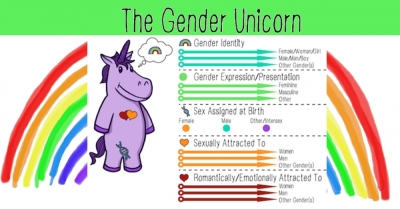 Also featured prominently is a purple cartoon gender unicorn that shows dubious spectrums of gender indentity and sexual and romantic attractions. The same illustration was used to train K-12 teachers in the Charlotte-Mecklenburg school district in North Carolina.
Last month, the Washington Post reported that Stanford was set to deploy NameCoach, a software program that "allows students to record their name and gender pronoun for professors and other campus administrators to review before the student even sets foot on campus."
In a letter to students University Registrar Tom Black wrote: "We want to encourage a culture of respect on campus, and one of the best ways to convey respect to someone is to get their name right — and to get their pronouns right, too."
Stanford is not the first university to focus their attention on identities and the accompanying pronouns.
As CP reported in September 2015, in a response to outrage from policymakers and many others, the president of the University of Tennessee removed a university web page that encouraged professors and students to use gender-neutral pronouns like "ze" and "zir" instead of specific ones like "he" and "she."
The advisory further read: "In the first weeks of classes, instead of calling roll, ask everyone to provide their name and pronouns. This ensures you are not singling out transgender or non-binary students."
In light of these developments over the past year, CP asked Severino what could possibly be next.
"I would say that the radicalism of the Left when it comes to sexual issues seems to have no bounds because there is no limiting principle," Severino said.
Since so many of these things are now enforced by law, where people can be fired and fined, that itself is a form of oppression and "should be troubling to people who believe in liberty," he concluded.