University of Tennessee President Withdraws Transgender Pronouns 'Ze,' 'Zir' Advisory, Saying Controversy 'Like Nothing I've Seen'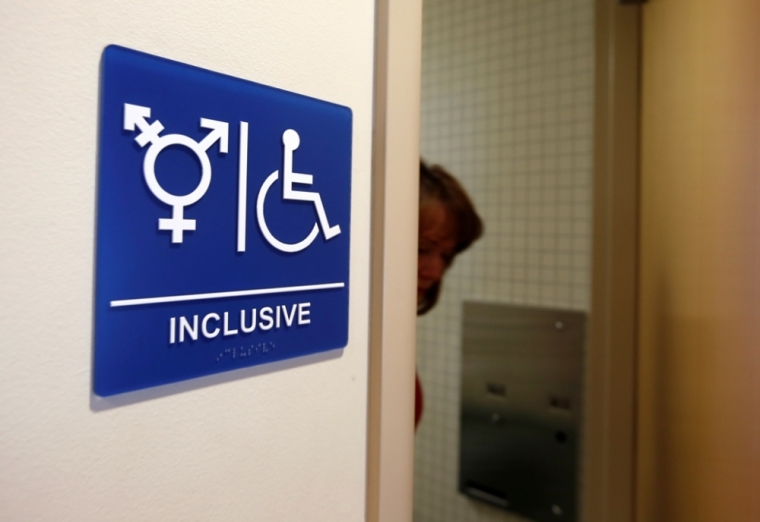 Joe DiPietro, system president of University of Tennessee, has withdrawn a Web post that encouraged students and professors to use gender-neutral pronouns like "ze" and "zir" instead of gender specific pronouns like "she" and "her," saying it was the biggest controversy he's faced since he took office in 2011.
"The concern across the state from a really wide group of people, not just policymakers, was like nothing I've seen in my time having the privilege to serve the university," DiPietro said, according to USA Today.
"I felt the only way to move forward was to pull the website," he added.
In a memo posted to the website for the Knoxville school's Office for Diversity and Inclusion by the director of the Pride Center, Donna Braquet, it was advised that members of the university community should begin using gender neutral pronouns such as "ze," "hir," "hirs," "zir," "zirs," "xem," and "xyr" to replace standard gender binary pronouns like "he," "she," "his," "her" and "hers."
The purpose behind using gender neutral pronouns, Braquet wrote in the advisory last month, is to create a campus environment that is "welcoming and inclusive for all."
DiPietro said similar Web posts will be reviewed by the chancellor and his Cabinet in the future.
While the UT had earlier said the post was meant only as a resource, DiPietro now admits that the post "was on an administrative website, and it was written in a way that seemed relatively prescriptive."
DiPietro added that students of all gender identities should feel comfortable enrolling at UT. "I take no satisfaction in the decision [to withdraw the post] I made. None at all," he said. "We want to be inclusive, and we want to be campuses that make everybody feel welcome. And we'll continue to do that."
Evangelist Franklin Graham and some prominent conservatives had voiced their disapproval with the UT's advisory.
"Are you kidding me? I agree with [Republican Tennessee state] Senator Mae Beavers who said, 'It's the most ridiculous thing I've ever heard,'" Graham, the president of the Billy Graham Evangelistic Association and Samaritan's Purse, wrote on his Facebook. "Think of the money and positions being wasted by this office. God created male and female — you don't have to have a college degree to understand that."
Braquet had explained the reason for the advisory, saying, "We should not assume someone's gender by their appearance, nor by what is listed on a roster or in student information systems. Transgender people and people who do not identify within the gender binary may use a different name than their legal name and pronouns of their gender identity, rather than the pronouns of the sex they were assigned at birth."
The advisory read: "In the first weeks of classes, instead of calling roll, ask everyone to provide their name and pronouns. This ensures you are not singling out transgender or non-binary students."
Earlier this month, Harvard University announced that they will allow students to identify with nontraditional gender pronouns. The school's faculty of arts and sciences' registration tool expanded the number of pronouns students can use to identify as "transgender," allowing them to state a preference for "ze, hir, hirs" or "they, them, theirs."
Earlier this year, the University of Vermont officially recognized "neutral" as a "third gender" option for its students, allowing them also to be referred to with "gender neutral" pronouns.