'Terrorists Are Coming to Kill Us:' Pakistani Christians Cry Out in Wake of Easter Attack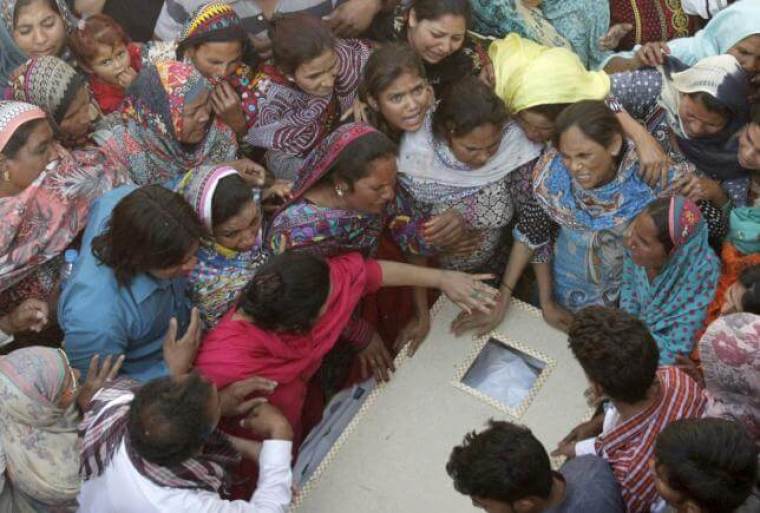 Pakistani Christian families are burying their deceased children and other family members following the deadly suicide bomb attack on Easter Sunday at a park in Lahore, which killed close to 72 people, mostly women and children.
Christian pastors, along with parents of the victims, have accused the central government of not doing enough to protect Christians from radical terror that continues to take the lives of innocent victims.
"The government has proved it cannot keep people safe so the army should take over security," said Pastor Shakil Anjum of the Children's Chapel, according to the Guardian. "They have strengthened security at our churches but now terrorists are coming to public spaces to kill us."
The attack was carried out at a family fair at the park celebrating Easter, with Taliban splinter group Jamaat-ur-Ahrar claiming responsibility.
The Islamic militants said they had specifically targeted Christians, and warned Prime Minister Nawaz Sharif that more attacks are to follow.
"Let Nawaz Sharif know that this war has now come to the threshold of his home," Jamaat-ur-Ahrar spokesman Ehsanullah Ehsan said, according to Reuters. "The winners of this war will, God willing, be the righteous mujahideen."
On Monday, Sharif vowed that the Pakistani army will hunt down the terrorists and bring justice for the victims.
"I am here to renew a pledge that we are keeping count of every drop of blood of our martyrs. This account is being settled, and we will not rest until it is paid," he said.
Military authorities also said they were preparing to launch a new counter-terrorism crackdown in Punjab, aimed at finding the terrorists and their facilitators.
Some parents of the murdered children, however, such as Pervez Masih, father of 9-year-old Waqar who was killed in the suicide blast, have also questioned the government's capability of protecting minority Christians.
"At the church we have security, but in these public places the government has provided nothing," Masih told the Guardian after burying his child.
Masih was only one of multitudes of parents who laid their children to rest Monday at the Youhanabad cemetery.
One survivor, 35-year-old driver Nadeem Gul, who was hit by shrapnel in the bomb blast but whose two sons escaped unharmed, said Christians are repeatedly being targeted on holy days in the country.
"We have had to learn to live with fear," Gul said. "Every time there is a religious festival we Christians feel a looming sense of threat. We cannot be happy on our holy occasions."
The Associated Press pointed out that there are only 2.5 million Christians in the predominantly Muslim country of 180 million, and are often one of the most vulnerable populations.
"It is very fearful living in your own country ... when you are attacked by fanatics in your own home," said another pastor, the Rev. Riaz Arif of Lahore.
AP also included a long list of deadly attacks against Christians in the past few years in Pakistan, including the multiple suicide bombings in Peshawar in 2013 that killed 85 Christians; riots in Gorja, eastern Punjab in 2009 where six Christians wee killed and at least 60 homes were torched; and the assassination of prominent Christian politicians, such as the 2011 killing of Shahbaz Bhatti in Islamabad.