Pakistani Boy Called 'Filthy Christian, Demon' When Killed by Muslim Classmates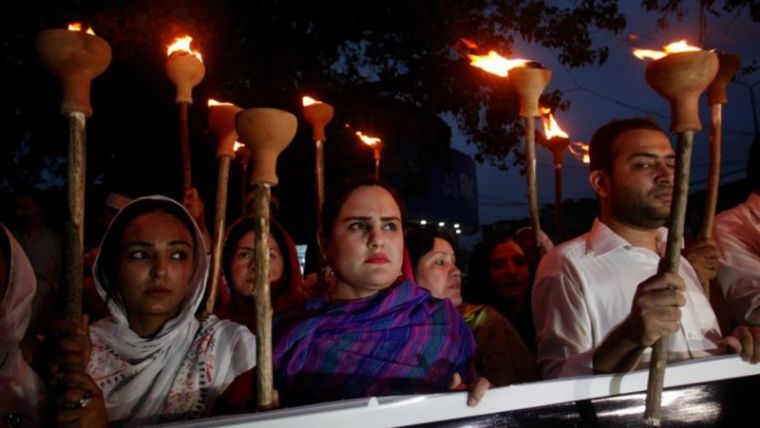 As Christians in Australia prepare to hold a candlelight vigil on Friday for Sharoon Masih, the 17-year-old Pakistani boy who was killed for his faith in August by his Muslim classmates, details about the case have revealed that he was called a "filthy Christian" and a "demon" by students.
"On his first-day, Sharoon was slapped and told to stand outside the class for an entire day for not wearing the school uniform. His parents say he didn't wear the uniform because they simply didn't have the money to buy it," the British Pakistani Christian Association reports.
"As he was beaten he was called a 'filthy Christian,' a 'demon' and a chura (a derogatory word for Christians). The insults continued until his last breath, literally. For days Muslim pupils refused Sharoon access to drinking water from a cooler," it added.
"None of the school staff took Sharoon to the hospital [but] some pupils took his dead body some hours later."
The boy was beaten to death by a number of students on Aug. 27, his fourth day at the MC Model Boys Government High School in the Vehari area in Punjab.
The BPCA announced that the candlelight vigil will take place at the parliament of New South Wales on Friday, and is also using the occasion to highlight the persecution of Christians in Pakistan.
It is also calling for the Australian government to give Pakistani Christians asylum in a new petition.
The petition urges the government to support the joint application for Approved Proposing Organisation on the Community Support Programme for humanitarian entrants, and lists out the deeply troubling statistics concerning persecution in Pakistan:
"Seven-hundred Christian girls are kidnapped, raped and forced into Islamic marriage every year.
"Five terrorist attacks in four years have decimated the Christian community, killing over 300 victims and injuring over a thousand more.
"Fifteen percent of all blasphemy allegations are placed against Christians though they make up a mere 1 percent of Pakistan's population.
"Ninty-five percent of sewage workers are Christians paid a pittance without social service benefits, bullied at work and deployed without safety equipment resulting in 100s of deaths.
"One million Christian slaves work for Muslim lords despite the country having anti-slavery laws since 1992."
BPCA urged concerned Australians to sign the petition, which calls for approval of their APO Status proposal.
Riaz Bibi, the mother of the 17-year-old boy, meanwhile said that her son had been warned not to mix in with the Muslim students.
"My son was a kind-hearted, hard-working and affable boy," the mother was quoted as saying.
"He has always been loved by teachers and pupils alike and shared great sorrow that he was being targeted by students at his new school because of his faith," Bibi explained.
"Sharoon and I cried every night as he described the daily torture he was subjected to. He only shared details about the violence he was facing. He did not want to upset his father because he had such a caring heart for others," she added.
"The evil boys that hated my child are now refusing to reveal who else was involved in his murder. Nevertheless one day God will have His judgement."