Pakistani Christian Mother Asia Bibi on Death Row Inspires Protest in Australia as Final Appeal Looms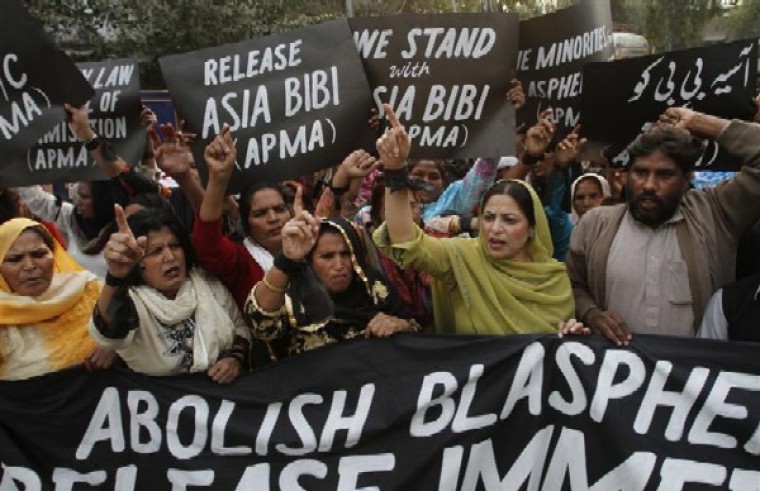 Christians in Australia will hold a demonstration next week to ask their government to intervene on behalf of Asia Bibi, a Christian mother of five who was sentenced to death in 2010 on accusations of blasphemy, as her final appeal hearing is expected this month.
The rally will be held on Oct. 8 at the Parliament House in Sydney, and present a petition to the Pakistani Consulate.
They want diplomatic engagement between the Australian Government and the Pakistani Government to ensure that Bibi has a fair trial and that her family, the judiciary and the legal team representing her are fully protected from any violence from hardline Muslims in Pakistan, according to the British Pakistani Christian Association.
Bibi was sentenced to death in 2010 on allegations of blasphemy after two co-workers accused her of insulting the Muslim prophet Muhammad. In July, Pakistan's Supreme Court set a date in October for the 51-year-old Asia Bibi's final appeal hearing to determine whether she will be executed or not.
One day in June 2009, she was picking berries with a group of Muslim women in the town of Sheikhupura in the Punjab province. The women got upset that she drank from the same water bowl as them. An argument ensued, and the women went to police and accused her of saying something along the lines of "My Christ died for me, what did Muhammad do for you?" She was promptly arrested.
"Asia Bibi has suffered the ignominy of seven years of imprisonment on trumped up charges because her faith was offensive to Muslims," Wilson Chowdhry, the chair of the BPCA and who will be traveling to Australia for the protest, said. "Major donors such as the UK and the USA are starting to use aid as leverage for better human rights, and as a major donor to Pakistan ($47 million), Australia can have a significant role to play."
Demonstrators in Australia also demand that their government ensure that the principle of "one law for all" is maintained in their country, and not the Sharia law for any community.
The American Center for Law and Justice and other groups are also calling on Christians to raise up their voices to support Bibi by signing to a petition that will be delivered to the Pakistani Supreme Court.
"Normally, it takes about three to five years for a case to come up for a hearing before the Supreme Court. But since the petition for early hearing was granted, the case will be forwarded to the court's registrar to set the date," the ACLJ said earlier.