Pakistani Evangelist Faces Life in Prison for Trumped-Up Blasphemy Charge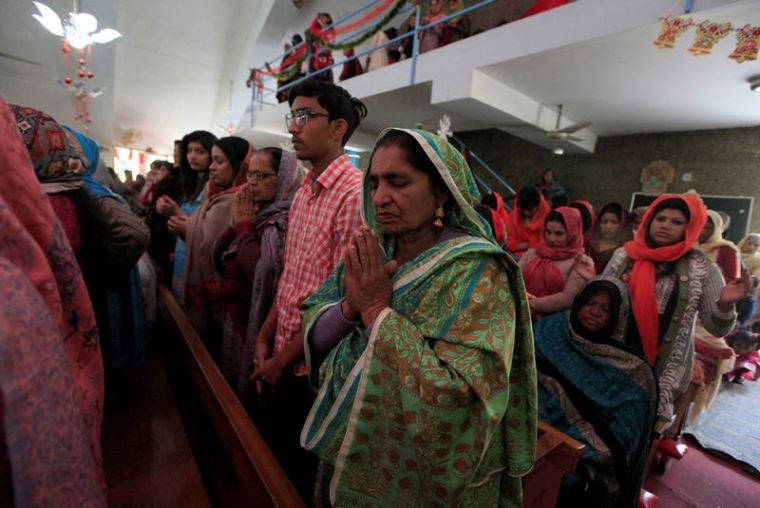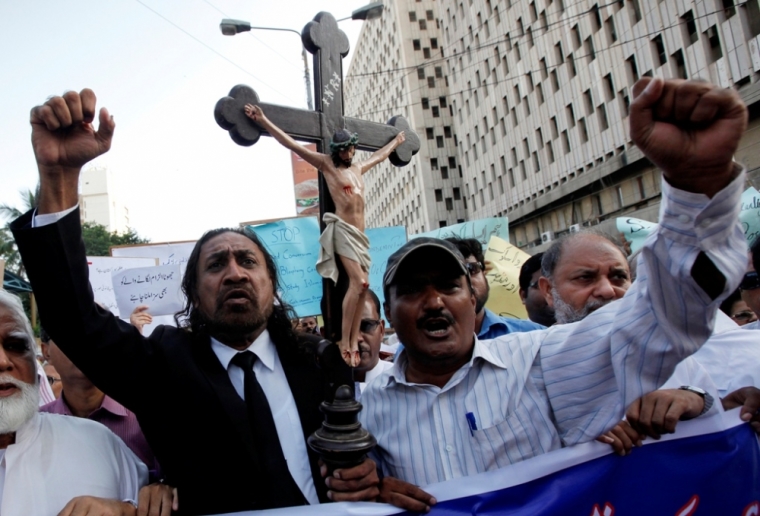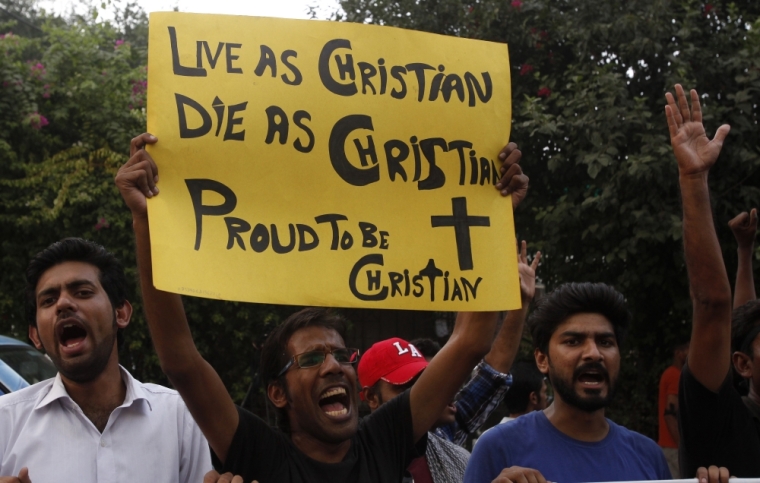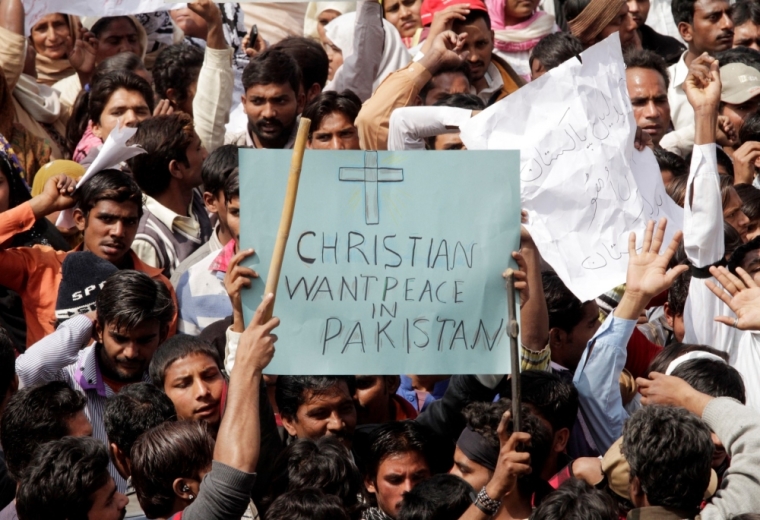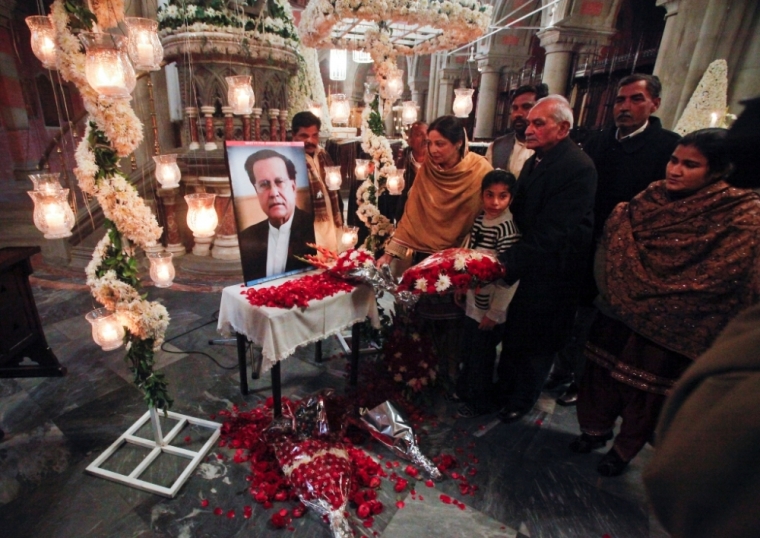 View Photos
A Christian evangelist and father of three in Pakistan has been arrested and charged with blasphemy after he was falsely accused of desecrating a copy of the Quran.
According to the England-based Centre for Legal Aid, Assistance and Settlement, 41-year-old Babu Shahbaz, an evangelist in the Kamahan village of Lahore, and his wife and daughter were arrested after a local Muslim named Haji Nadeem filed a police report last Friday accusing Shahbaz of tearing pages out of the Islamic holy book.
As a common critique against Pakistan's blasphemy laws is that they are often used by Muslims to settle scores with non-Muslims, the human rights group asserts that this case is no different.
A CLAAS press release states that Nadeem is a rival shopkeeper who was envious of the successful grocery store owned by Shahbaz's brother, George Masih. CLAAS further reports that Shahbaz's healing and prayer ministry based out of his home was drawing the ire of a local Muslim cleric named Baba Gujjar who began losing Muslim followers to Shahbaz's ministry.
CLAAS, which is providing legal representation for Shahbaz, accuses Nadeem and Gijjar of teaming up with a number of other local Muslims to find a way to implicate Shahbaz in a blasphemy case.
Nadeem registered a statement at the Nishtar Colony Police Station Friday morning that claimed he and his companions found at least 100 pages ripped from a Quran on the street on their way to the mosque. Nadeem added that the pages had Shahbaz's name written on them.
A criminal case was filed under Pakistan Penal Code section 295-B, which is a criminal offense punishable by up to a lifetime in prison.
Around 6:30 a.m. Friday morning, Shahbaz and his wife, Rani Bibi, and their daughter, Saher, were taken into custody.
"That [allegation] is made up," Nasir Saeed, the director of CLAAS-UK, told The Christian Post on Tuesday afternoon. "This is not the first case of this kind."
"They can virtually make up anything against anybody," Saeed continued, saying that the allegation that Shahbaz wrote his name on the pages of a Quran is preposterous because Shahbaz doesn't even know how to write.
"Christians know that writing your own name on Quranic pages and then throwing them into the street is a suicide mission," he added.
Shahbaz was later transferred to the Model Town police station in Lahore while his wife and daughter were released to the custody of CLAAS-PK National Director Joseph Francis after family members turned to CLAAS for assistance. Shahbaz's wife and daughter are now safe and being housed at a CLAAS rehabilitation center.
"In the past there has been some news about the introduction of some safeguards to stop the ongoing misuse of the blasphemy law but unfortunately until now no changes have be made to the law and I am afraid that Babu Shahbaz could be the last victim of blasphemy for 2016, but not the last victim ever," Saeed said.
"If the government does not change this law, sadly we can expect several reports of false cases of blasphemy against religious minorities stemming from property issues, professional and business jealously and family vendettas in 2017."
Saeed told CP that no court hearing has yet been scheduled.
Pakistan ranks as the sixth worst country in the world when it comes to the persecution of Christians, according to Open Doors USA's 2016 World Watch List. A large reason is the systemic abuse of the country's blasphemy laws.
This December, Christian mother Asia Bibi spent her seventh Christmas locked behind bars. In 2009, she was accused of blasphemy by local Muslim women who she had gotten into an argument with. She has been sentenced to death and is currently waiting for her appeal to be rescheduled and heard nation's Supreme Court.
Earlier this year, a Christian teenager named Nabeel Masih was arrested and wrongly charged with blasphemy in Kasur after he was accused of sharing a picture on Facebook that showed the Kaaba (the building at the center of Islam's most sacred mosque in Mecca) with a pig's head on top. The image, however, was never posted on his Facebook account. 
Last week in Islampura, Lahore, a police case was launched against the son of assassinated Punjab Gov. Salman Taseer, Shaan Taseer, after he published a video message on Facebook that criticized the nation's blasphemy laws and express solidarity with Bibi and Masih.
Additionally, a hardline Muslim group has issued a fatwa calling for Taseer's death.
"Blasphemy laws clearly violate international human rights treaties ratified by the Pakistani government, therefore it is the duty of the international community to build pressure on the Pakistani government to fulfill their international obligations and bring their law in line with these treaties," Saeed stressed.