Pakistani Muslim Ruthlessly Shoots Sister Dead in 'Honor Killing' for Marrying Christian Man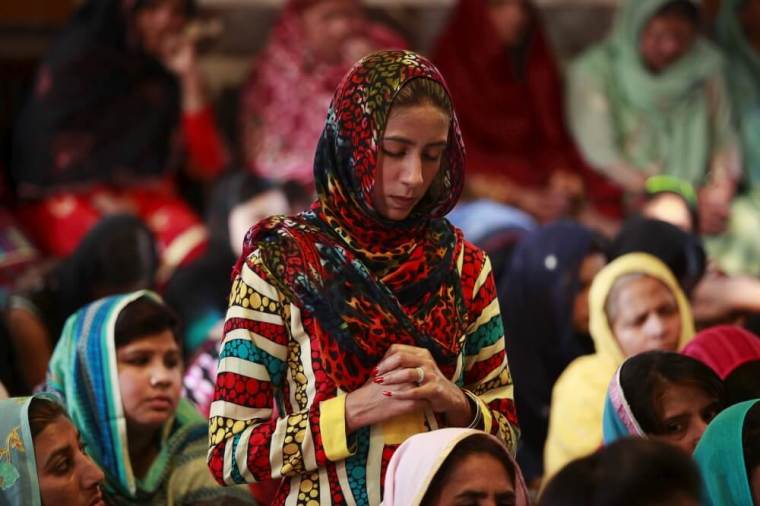 A Muslim man in Pakistan was arrested after he shot and killed his 18-year-old sister because he felt that she had disgraced the family by marrying a Christian man.
Mubeen Rajhu, a 24-year-old who hails from Lahore, killed his 18-year-old sister, Tasleem, by shooting her in the head in August because she disobeyed the family's wishes when she got married to a Christian man.
According to The Associated Press, Rajhu admitted to committing the heinous act after he was taunted by his co-workers who witnessed Tasleem walking in the neighborhood with a Christian man.
Rajhu was arrested and has been detained at the local police headquarters in Lahore for over a month.
Before getting married, Rajhu demanded that his sister swear on the Quran that she wouldn't marry the Christian man, even though the man even converted to Islam to show that he was serious about his love for Tasleem.
"I told her I would have no face to show at the mill, to show to my neighbors, so don't do it. Don't do it. But she wouldn't listen," Rajhu was quoted as saying. "I could not let it go. It was all I could think about. I had to kill her. There was no choice."
One of Rajhu's co-workers at the mill, Ali Raza, explained that Rajhu had been egged on for months by other Muslims at the mill to do something about his sister.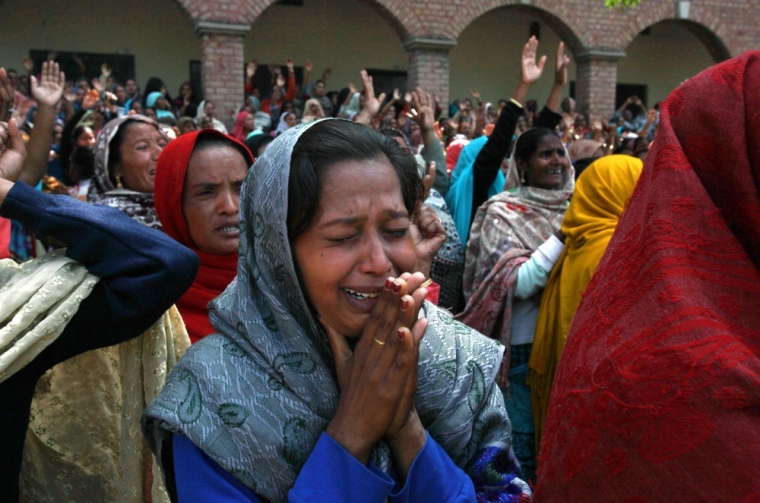 "Some guys got to know that his sister was having a relationship," Raza said. "They would say: 'Can't you do anything? What is the matter with you? You are not a man.'"
According to Raza, Rajhu even contemplated suicide because the teasing from the others at the mill got so bad. However, other Muslims at the mill said "it would be better to kill your sister" because "it is better than letting her have this relationship."
AP reports that Tasleem got married to the Christian man on the same day that her and her brother's grandmother died. Anger grew inside her brother for six days. And on the seventh day following the marriage, Aug. 14, Rajhu took action. He took his pistol, walked up to his sister and killed her by delivering one fatal bullet to the head.
"There was no yelling, no shouting," Rajhu told AP. "I just shot her dead."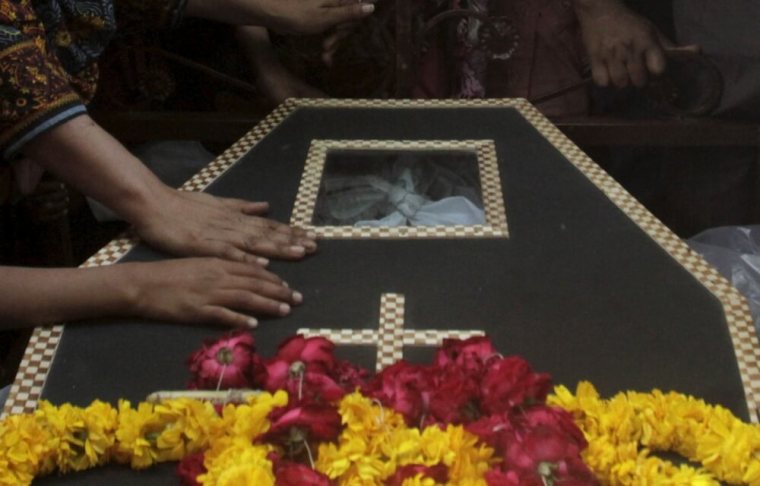 The siblings' father, Mohammed Naseer Rajhu, told AP that he is upset by what transpired and claims that his family is now disgraced. However, the father seems to put the blame on his daughter for getting involved in the relationship, rather than blaming his son for killing his daughter.
"My family is destroyed," the father said. "Everything is destroyed only because of this shameful girl. Even after death, I am destroyed because of her."
The father also accused his daughter of drugging the entire family with sleeping pills so that she could go off to be with her love interest after her family had fallen asleep.
According to the AP, the father went to the police station to file a complaint against his son. However, he likely did this in order to begin the legal process of forgiving his son so that he does not receive punishment from the government. AP reports that this is a legal loophole that exists in Pakistan that human rights activists have been fighting to close.
Although it is taboo in Pakistan's Muslims society for a Muslim woman to marry a Christian man, it seems that much is overlooked when Muslim men kidnap innocent Christian girls and force them into Islamic marriage.
According to statistics compiled by the NGO Movement of Solidarity and Peace, over 700 Christian girls are kidnapped each year and forced into Islamic marriages in Pakistan.
Pakistan is the sixth worst country in the world when it comes to persecution, as blasphemy laws, apostasy laws and societal inequality make Christians and other religious minorities the equivalent of second class citizens.