Pakistani Police Officer Uses Axe to Hack to Death Man Accused of Blasphemy, Officials Confirm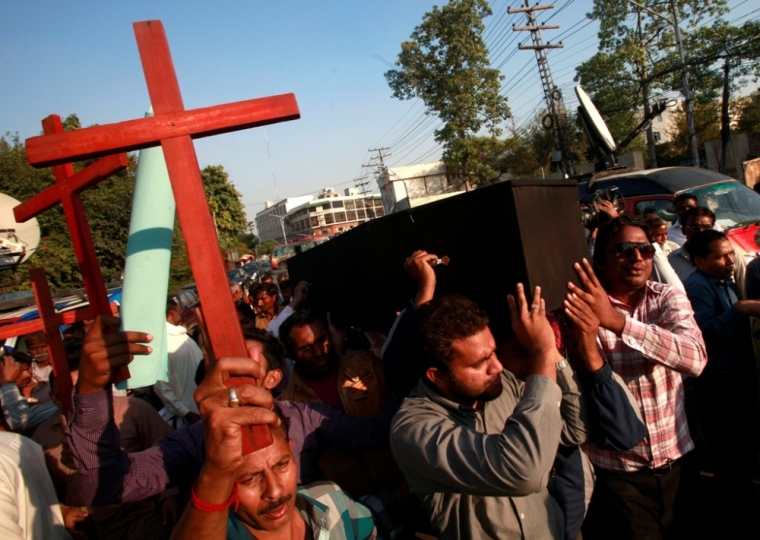 A man who was jailed in Pakistan after being accused of making blasphemous remarks about Islam was killed by a police officer Thursday morning when he was chopped to death with an axe, police officials said.
Fifty-five-year-old, Tufail Haider, who is of Shi'ite Muslim faith, was arrested late Wednesday night, in the town of Gujrat in the Punjab province, after people overheard him making blasphemous remarks about the companions of the Prophet Muhammed. The group of people proceeded to attack Haider, and once they beat him down, they turned him over to authorities.
According to a fellow police officer, the same officer that brought Haider into the precinct and booked him, Faraz Naveed, was the same officer responsible for Haider's murder just a few hours later at 5 a.m.
"Officer Faraz Naveed brought him to the police station and sent him to lock-up. Haider did not stop using nasty words about Sahaba (the companions) despite warnings from various officials," police officer Khurram Shehzad said. "At around 5 a.m., Naveed could not control his emotions. He went into his cell, brought an axe, entered the lock up and hit Haider's throat several times."
Officer Neveed has been arrested and officials say his legal process has begun.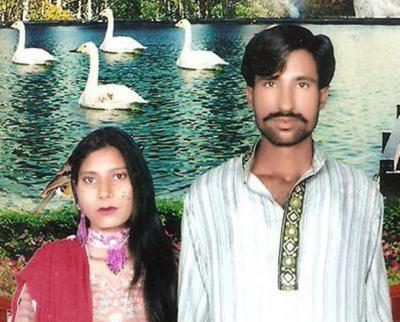 The Haider's murder comes just two days after a Christian couple was burned alive by a mob of angry Muslims on Tuesday for allegedly desecrating pages from the Koran. Pakistani police have arrested 50 villagers in the town of Kot Radha Kishan, as the couple's killing was supposedly a community effort to make an example of the couple by burning them inside of a brick kiln.
According to the Human Rights Commission of Pakistan, these attacks are not isolated incidents involving the enforcement of the blasphemy law in Pakistan. Hundreds of people have been jailed, minority religious institutions have been burned, and several people killed because of the Pakistani intolerance toward anti-Islamic sentiment.
Pakistan's blasphemy law is among the strictest in the world. Activists say that even an accusation of blasphemy is enough to get somebody jailed or even killed.
Pakistani Christian Asia Bibi, also known as Aasiya Noreen, has been jailed since 2009 after being found guilty of blasphemy by a Pakistani court, although she vehemently denies that she did anything blasphemous.
Bibi's arrest and ensuing death penalty sentence issued in 2010, stems from an argument she had when picking berries with a group of Muslim farmhands. One of the Muslim women was upset that Bibi used the same drinking water as the Muslims. Later, the group of farmhands complained to authorities that she made blasphemous remarks toward Muhammed.
Bibi's imprisonment and death sentence has since brought about heightened international opposition and awareness of Pakistan's law.
Although the Pakistani blasphemy law leads to the atrocious mistreatment of religious minorities, about 97 percent of Pakistan's 180 million citizens are Muslims and many of them are in favor of the law. As Asad Butt of the Human Rights Commission of Pakistan told DW, the trend of religious intolerance is growing in Pakistan and many citizens consider blasphemy an "unpardonable crime."
Butt attributes the rise in Pakistani Islamic extremism in the past decade to the reign of former dictator General Zia-ul-Haq.
"There was no such issue prior to the 1980s, but when Haq came into power he Islamized everything and mixed religion and politics," Butt said.
Karachi-based journalist Mohsin Sayeed told DW that he also notices how widespread the religious fanaticism has become in Pakistan.
"The days are gone when we said it was a small group of religious extremists, xenophobes, hate-mongers and bigots who commit such crimes," Sayeed said. "Now the venom has spread to the whole of Pakistani society."
Support for the blasphemy law is so strong that in 2011 that when the former governor of the Punjab province, Salman Taseer, voiced opposition and concern about the law, he was shot dead by his bodyguard, who shot him 27 times.