Pam Geller Rejects Claims She's 'Islamophobic,' Posts 100 Prophet Muhammad Billboards Around St. Louis to Combat 'Jihad Terror'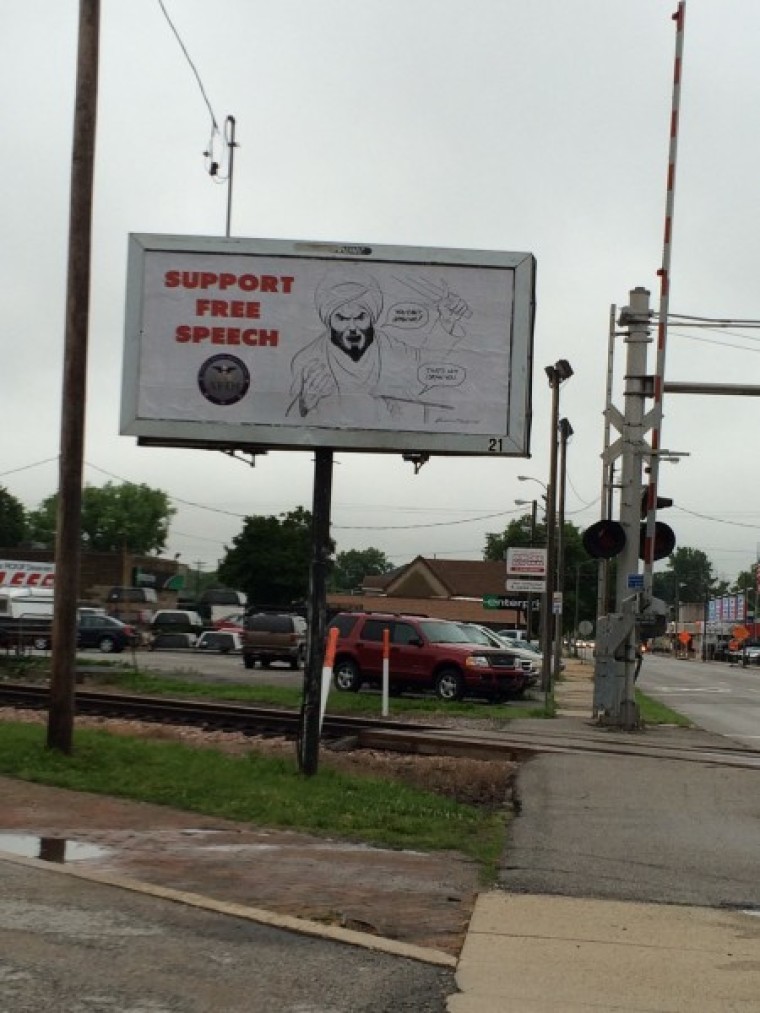 A group that gained headlines for organizing the "Muhammad Art Exhibit and Cartoon Contest" in Garland, Texas, that was attacked by two Muslim extremists has launched a billboard campaign in Missouri.
At a cost of about $40,000, the American Freedom Defense Initiative posted 100 billboards throughout the city of St. Louis on Monday.
AFDI President Pamela Geller told The Christian Post that the billboards are scheduled to be up for 30 days, but that she was "sure we will extend the run."
"It was the jihadis, not I, who made the cartoons a flash point. If we surrender on that point and stop drawing Muhammad, we've established a precedent of surrendering to violent Shariah enforcement," said Geller.
"Millions are suffering or have been slaughtered under Islamic Shariah law in Muslim countries. Islamic supremacists mean to impose it in the West."
Last month two men, Elton Simpson and Nadir Soofi, attacked the AFDI's "Muhammad Art Exhibit and Cartoon Contest" at the Curtis Cullwell Events Center in Texas.
Reportedly inspired by the ideology of the Middle Eastern terrorist group ISIS, the two gunmen were shot dead by a lone Garland police officer before they could kill any of the attendees.
While some Muslim leaders denounced the two gunmen's attack, they also condemned the provocative nature of AFDI's event and overall message.
Azhar Azeez, president of the Islamic Society of North America, said in a statement that Geller and the AFDI were "inciting hatred."
"We are concerned that people like Pamela Geller and her American Freedom Defense Initiative are disrupting peace of our city and are inciting hatred by bringing their followers from out of state to disrupt harmony, peace and to foster hatred among the citizens of this great city," stated Azeez.
When asked by CP about the claims that she and the AFDI are Islamophobic, Geller responded that she took exception to the term.
"Any criticism of jihad terror that examines its ideological roots in Islam is called Islamophobia. The word is used to intimidate people into thinking there is something wrong with opposing jihad terror," said Geller.
"This deforms our response to terrorism by placing off-limits any examination of its guiding ideology, and effectively enforces Shariah blasphemy laws in the U.S. by placing Islam, Quran and Muhammad beyond criticism."
The billboard campaign comes not long after another ISIS-inspired terrorist shot dead by authorities in Boston, Massachusetts, had attempted to murder police officers and Geller.