Parents magazine removes doctor's rebuttal to pro-choice 'myth' about abortion restrictions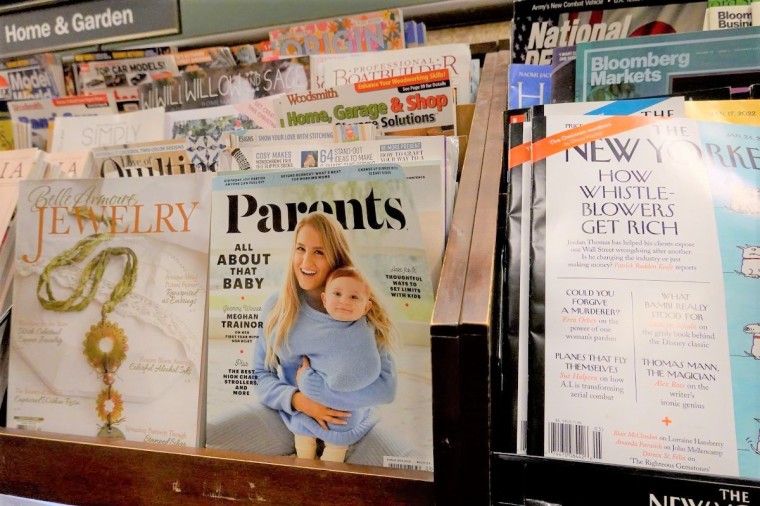 A board-certified OB-GYN claims that a prominent magazine that aims to provide information about parenting and child development edited out his statements because they didn't support "propaganda" claiming that abortion restrictions will force doctors to choose between the lives of babies or mothers if complications arise.
The article, published on March 7 by Parents magazine, highlights a social media trend of women creating "living wills" on TikTok in the aftermath of last June's U.S. Supreme Court abortion ruling, giving rise to the hashtag #savemefirst.
The women are posting what are intended to be legal instructions, insisting doctors save them first in case an emergency arises during birth. With states enacting more abortion restrictions or outlawing the practice, some pregnant women fear the court's ruling interferes with a doctor's ability to provide lifesaving care if the pregnancy threatens the mother's life, a claim that pro-life activists have refuted. 
Arizona-based OB-GYN Greg Marchand provided Parents magazine with a statement refuting the claim that doctors are forced to choose between saving the baby's life and the mother's. The statements were included in the original published version of the article but have since been removed, according to a screenshot captured by the internet archive database Wayback Machine. 
"The short answer is that this is a myth," Marchand, the program director at the Minimally Invasive Gynecologic Surgery at Steward Health, was quoted as stating in the original article. "These situations do exist, but not on an emergency basis. There is no situation where the immediate decision to save the mother or baby must be made."
In a March 7 tweet, Marchand expressed gratitude to Parents magazine for publishing his statement. In a follow-up tweet on March 11, the OB-GYN questioned why the outlet removed his expert opinion. 
In a statement to The Christian Post this week, Marchand said he had worked with the reporter at Parents magazine who wrote the article before, saying that he didn't think anything of it when he contributed his opinions to her story. 
"I knew my contributions would make some liberals uncomfortable, but the story itself was kind of absurd," Marchand told CP, "that elective abortion laws are dangerous and that you should consider some kind of living will so that your doctor will know who to save in the event of an emergency." 
The OB-GYN said that he was surprised when, other than replacing the word "woman" with "birthing parent," the outlet left most of his opinions and medical information "intact." It wasn't until 48 hours after publication that Marchand said he started receiving messages on social media telling him that his opinions had been removed from the article completely. 
"These were not pro-life opinions per-se," the doctor stated. "Rather, I was just pointing out the factual inaccuracies of the whole basis of the Tiktok story, which is the misinformation that laws preventing elective abortions could possibly endanger women's lives."  
"That's just false," he continued. "So it's really absurd and disappointing that what they are actually doing is censoring factual medical information, and they are doing so for the aim of continuing to promote propaganda trying to link laws that prohibit elective abortions to harming women."
Marchand stated that in all 50 states, women can receive care from their doctor and that medical professionals such as himself will not hesitate to save the life of their patients.
"I am sure I speak for all board-certified OB-GYNs when I say none of us are confused; none of us want to 'check with our lawyers,'" Marchand said. "We are all ready to save a woman's life on an emergency basis if we need to. 'Choosing' between you and your baby's life is absolutely fake news and never happens on an emergency basis." 
This type of "misinformation," he said, has a significant impact on young people, who will then want to fight against this "injustice." The doctor warned that this level of misinformation is not easy to dispute, as it requires more than fact-checking the claim with a "few clicks." 
"To understand the lie here, you really need a little bit of medical knowledge, especially with respect to abortions, ectopic pregnancies and women's health," Marchand said. "Otherwise, without correct medical information, it is possible for a lot of people to be duped by compelling stories of women's lives being in danger, especially when it comes from what is thought to be credible sources."
Parents magazine did not immediately respond to The Christian Post's request for comment. 
"All board-certified OB-GYNs in the United States understand when a [birthing parent's] life is in danger, none of us are afraid to act," one of Marchand's original quotes read. "I would never hesitate to terminate a pregnancy when a [parent's] life is in danger, and I am certain I speak for every board-certified OB-GYN in the country when I say that. None of us are scared; none of us want to 'check with our lawyers' or need a refresher on the law."
As CP reported, the American Association of Pro-Life Obstetricians and Gynecologists (AAPLOG) announced last summer that it had launched a social media campaign and released a fact sheet titled "Myth vs. Fact: Correcting Misinformation on Maternal Medical Care." 
The group said the purpose was to address "misinformation" about abortion so that women and doctors can "make fully informed healthcare decisions and empower you with the evidence you need to defend your practice of life-affirming medicine."
"Together, we can clear up the myths that are circulating and get the facts out there. And by doing so, we'll help provide both our patients the best healthcare possible," AAPLOG stated in a memo published on Aug. 30 by the Washington Examiner. 
In the factsheet, AAPLOG asserted that elective abortion "is not lifesaving medical care" and assured that OB-GYNS will still be able to provide medical treatment to women even after the Supreme Court struck down Roe v. Wade and ruled that abortion is not a constitutional right.