Planned Parenthood executive, pastor sues abortion giant for racial, religious discrimination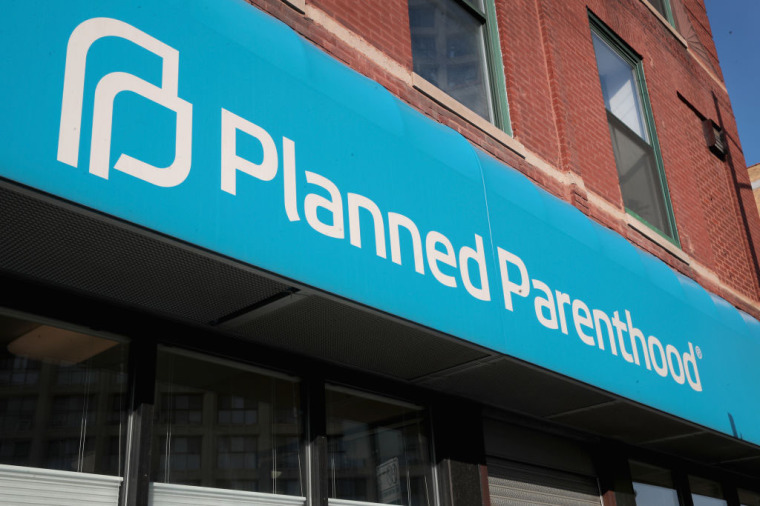 An ordained pastor and the first black man on Planned Parenthood of Greater New York's executive leadership team recently filed a civil rights lawsuit accusing the organization of discrimination.
The lawsuit, filed last week in the U.S. District Court for the Southern District of New York by Samuel Ricarlos Mitchell, Jr., alleged that the plaintiff had been subjected to a "campaign of discrimination" since he was hired as an interim chief operating officer in September 2021. He later moved into a permanent COO role in April 2022.
The defendants listed in the lawsuit are PPGNY and several women who hold executive or board member positions — Wendy Stark, Andrea Hagan, Anne Davis and Gillian Dean. 
According to the complaint, PPGNY required Mitchell to "endure a disproportionate number of background checks due to his age, race, color, disability, and gender."
"In fact, PPGNY required Plaintiff to undergo a disproportionate number of background checks which is so far above what younger, Caucasian, and non-disabled prospective employees go through as to be clearly discriminatory and harassing," he claimed. 
In October 2021, Mitchell claimed that after Hagan, the organization's board treasurer, discovered the COO was an ordained pastor, several board members insinuated that Christians and religious leaders "were not welcome to work for PPGNY." 
The complaint accused members of the board of attempting to investigate whether his church held pro-life beliefs, which the lawsuit described as an "invasive attempt to terminate Plaintiff's employment."
After the plaintiff filed a formal complaint in October 2021, Mitchell alleged that Hagan "began disproportionately and excessively monitoring and micromanaging" him in retaliation for the complaint. 
In August 2022, Mitchell alleged that he was passed over for the position of interim CEO in favor of his white colleague, denying him a salary increase of $13,000. As COO, Mitchell was the "second in command," and a "long standing policy" at the organization meant that he should have received the promotion, according to the complaint. 
The plaintiff also has a southern accent and a "neurological condition," which causes him to stutter when stressed, which he claims subjected him to other forms of discrimination. During a November 2021 team meeting, Mitchell claims he was mocked for his accent and stutter. 
In another meeting in September 2022, a younger, white subordinate of Mitchell's presented a report on his behalf. The COO's colleagues allegedly said the woman was a "much better communicator" than him. 
"These comments were in direct, discriminatory reference to the symptoms of Plaintiff's disabling condition," the lawsuit reads. 
Mitchell also accused PPGNY staff, including Davis and Dean, of using "racist terms" to refer to him, such as "angry, aggressive, and out of control." The complaint stated that each term "plays into cruelly racist stereotypes about black, African American men in the workplace and beyond." 
Another alleged incident of racial discrimination involving Dean occurred in February 2022, with Dean stating, "She was a loud black woman," in reference to PPGNY chief equity and engagement officer Merle McGee. 
"This lawsuit is meant to shine a light on the discriminatory and retaliatory employment practices that permeate the organization and bring justice to Mr. Mitchell for the unrelenting discriminatory practices he has and continues to endure," the lawsuit reads.
In a statement published by The Daily News, Planned Parenthood spokeswoman Jacquelyn Marrero denied "the spurious allegations made by a recent addition to our executive team." 
"PPGNY vehemently renounces any form of discrimination or retaliation. Our top priority for our team members is a safe, diverse and equitable workplace that supports our mission to provide access to reproductive health for all," she stated. 
Planned Parenthood of Greater New York did not immediately respond to The Christian Post's request for comment. 
Allegations of racism against Planned Parenthood are not new, as Mitchell's lawsuit noted.
In October 2022, Nicole Moore, Planned Parenthood's former director of multicultural brand engagement, filed a lawsuit claiming the organization had a "structural racism" issue. 
Moore, who worked for Planned Parenthood from January 2020 to November 2021, alleged that "racism was widespread at the organization." She accused the corporation of reprimanding her for "raising her concerns about racial disparities in leadership" and of holding black employees to a "double standard regarding contract work." 
As CP reported, over 120 black American leaders signed a letter asking Planned Parenthood President Alexis McGill Johnson to renounce the organization's founder, Margaret Sanger, and to address the impact of abortion on black communities. 
"Today, we are saying emphatically and unequivocally that Planned Parenthood must confront its racist founding, mission and practices. Too many Black lives have been lost to abortion. All Black lives matter," the letter reads. 
Louisiana state Sen. Katrina Jackson, Georgia state Rep. Mack Jackson and Michigan's Kent County Commissioner Monica Sparks, all Democrats, are just a few individuals who signed the letter. Republican signers included then-Indiana Attorney General Curtis Hill and former Texas state Rep. James White. 
In April 2021, Johnson published a New York Times op-ed addressing questions about Sanger's views on race and eugenics. In the op-ed, the Planned Parenthood president acknowledged Sanger's association with "white supremacist groups" and endorsement of Buck v. Bell, a Supreme Court decision permitting the sterilization of those deemed "unfit." 
Johnson promised that the organization would make "Margaret Sanger less prominent in our present and future." However, she maintained that Planned Parenthood's founder remains an influential part of our history and will not be erased."
Mitchell's lawsuit attests to the organization's troubling past. 
"Planned Parenthood was founded by Margaret Sanger who was an unabashed racist, eugenics believer and KKK sympathizer," the legal filing states. "As late as April 2021, Planned Parenthood's leadership acknowledged that Sanger was coddled by the organization and protected despite her discriminatory animus."
"[T]he reality is that Planned Parenthood continues to be run by people who are openly hostile to racial minorities, the disabled, older workers and those who complain about discriminatory practices."