Planned Parenthood condemns founder's tie to white supremacy; pro-lifers call it 'fake reckoning'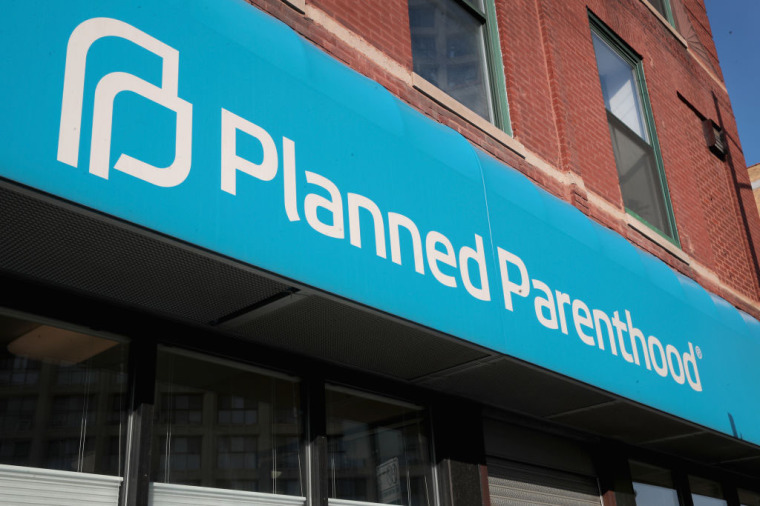 Pro-life activists have responded after Planned Parenthood President Alexis McGill Johnson denounced the organization's founder, Margaret Sanger, and accused the head of the abortion giant of attempting to undertake a "fake reckoning" regarding Sanger's ties to the eugenics movement. 
Johnson, who heads the nation's largest abortion provider, wrote a New York Times op-ed Saturday titled: "I'm the Head of Planned Parenthood. We're Done Making Excuses for Our Founder."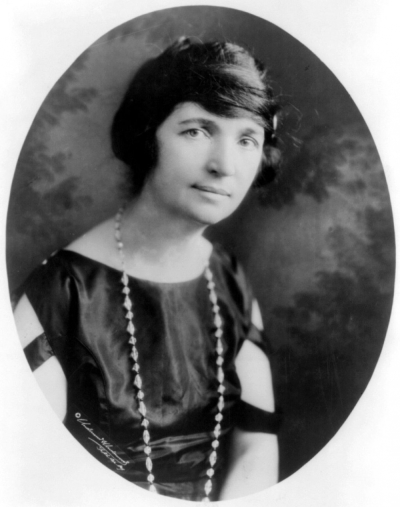 Johnson, who took over as Planned Parenthood president in 2019, noted that questions about Margaret Sanger's views on race have loomed large in recent years. She stressed that "We must reckon with Margaret Sanger's association with white supremacist groups and eugenics."
"Up until now, Planned Parenthood has failed to own the impact of our founder's actions. We have defended Sanger as a protector of bodily autonomy and self-determination, while excusing her association with white supremacist groups and eugenics as an unfortunate 'product of her time,'" she wrote.
"Until recently, we have hidden behind the assertion that her beliefs were the norm for people of her class and era, always being sure to name her work alongside that of W.E.B. Dubois and other Black freedom fighters."
She acknowledged that Sanger "spoke to the women's auxiliary of the Ku Klux Klan at a rally in New Jersey to generate support for birth control" and "endorsed the Supreme Court's 1927 decision in Buck v. Bell, which allowed states to sterilize people deemed 'unfit' without their consent and sometimes without their knowledge."
Johnson highlighted Planned Parenthood's efforts to make "Margaret Sanger less prominent in our present and future."
Maintaining that "Sanger remains an influential part of our history and will not be erased," Johnson illustrated the need for her organization to "fully take responsibility for the harm that Sanger caused to generations of people with disabilities and Black, Latino, Asian-American, and Indigenous people." 
The rest of the op-ed focused on what Johnson viewed as the positive effects of Planned Parenthood, specifically that the availability of birth control led to wage gains among women in addition to expressing support for combating systemic racism.
In response to Johnson's op-ed, the pro-life group Human Coalition and its affiliated advocacy organization Human Coalition Action released statements arguing that the Planned Parenthood president's attempt to apologize for Sanger was insufficient.
According to Human Coalition Action Board Chair Deborah Honeycutt, "Planned Parenthood has contributed to the harm of women of color for decades, and Alexis McGill Johnson's so-called 'reckoning' does nothing to change that truth."
"They have failed to confront white supremacy within its own organization, as they continue to aggressively pray on Black and brown communities with abortion," Honeycutt stated. 
"Destroying human life contributes to a culture of death and injustice, and Planned Parenthood will always be known for killing a generation of minorities, just as Margaret Sanger dreamed that it would."
Benjamin Watson, former NFL football player and vice president of strategic relations for Human Coalition, argued that it is time for Planned Parenthood "to take the next step, or their denunciation of Margaret Sanger rings hollow."
"Whether they personally identify with Sanger's ideology or not, they continue to carry out her mission, by serving as the leading executioner of our children," Watson, who retired in 2020 after 15 seasons in the NFL, stated.
"The same Sanger they claim to disavow would applaud their efforts and results, as a disproportionate percentage of Black children have been killed in Planned Parenthood's abortion clinics. Acknowledging a racist history does not absolve them of the blood on their hands, as they continue to take full advantage of victims of the racism they decry."
Human Coalition Action Executive Director Rev. Dean Nelson expressed gratitude that Johnson admitted "what many Black leaders have said for decades — Margaret Sanger harbored racist and eugenicist views." 
Responding to Johnson, he argued that "The problem with Margaret Sanger is more than just her 'association' with white supremacist groups and eugenics."
"You cannot acknowledge the racist person and history without admitting to the racist vision that has resulted in nearly 80 percent of Planned Parenthood's abortion facilities being located within walking distance of minority neighborhoods," Nelson continued. "There's no redeeming Planned Parenthood's tainted origins and current day racist practices. It's a grave injustice that Planned Parenthood uses the taxpayer dollars of Black and brown people to continue Margaret Sanger's legacy of racism and eugenicism across the country."
Johnson's op-ed comes more than six months after a group of more than 120 black leaders urged Planned Parenthood to "confront its racist founding, mission and practices." 
Last summer, before the black leaders wrote the letter to Johnson, Planned Parenthood of Greater New York removed Sanger's name from its building. Johnson cited that action in the op-ed as an example of the organization's efforts to distance itself from Sanger.  
Despite the newfound scrutiny surrounding Sanger's support for eugenics, the Smithsonian Institute unveiled a new "Girlhood" exhibit last October at the Museum of American History. The exhibit paid tribute to Sanger alongside another notable figure in women's history. 
Planned Parenthood is not the only abortion and birth control provider to distance itself from its founder in recent months. The global abortion provider MSI Reproductive Choices, formerly known as Marie Stopes International, changed its name last year to disassociate from its namesake over her "advocacy of eugenics."