Parents of Pastor Killed in Texas Church Massacre Sue US Air Force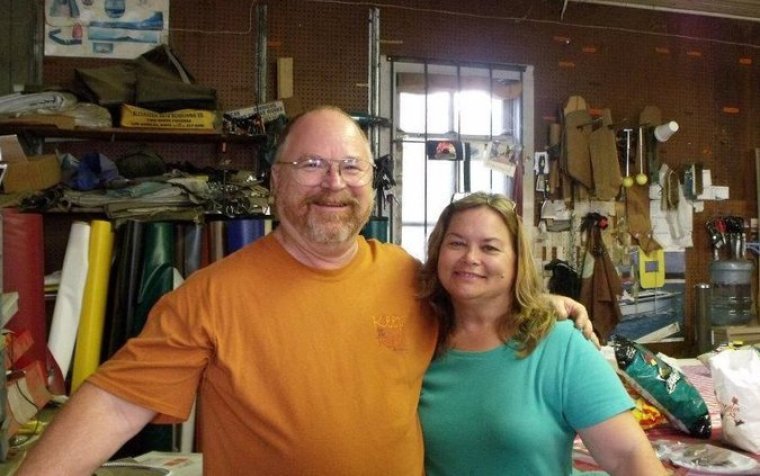 The parents of Pastor John Bryan Holcombe who was killed along with his wife, Karla, during the massacre at First Baptist Church of Sutherland Springs, Texas, on Nov. 5, have filed lawsuits against the United States Air Force for the death of their son.
Joe and Claryce Holcombe, the pastor's parents, each filed almost identical wrongful death claims against the Air Force on Nov. 25, the San Antonio Current reports.
John, who goes by his middle name, Bryan, was a guest pastor at First Baptist Church of Sutherland Springs in Texas on Nov. 5 when Devin Kelley, who was court-martialed in 2012 for two counts alleging assault on his spouse and assault on their child, went on a roughly 7-minute rampage through the church with his Ruger AR-556 rifle. When he was done, 26 people including the guest pastor and seven other members of his family were dead. Another 20 were left seriously injured.
"Bryan ... was shot in the back while walking to the church pulpit to lead the congregation in worship. He died on the floor of the church," the claim filed by Joe Holcombe said. "Joe Holcombe has suffered grievous mental anguish from the death of his son and the loss of his society, companionship and affection."
Joe's and Claryce's claims state that Kelley, who killed himself after the attack on the church, had been convicted of domestic abuse while in the Air Force, but the Air Force failed to enter that information into a federal criminal database. The suit charges that if that information was submitted, it could have kept Kelley from ever purchasing a firearm.
"The Department of Defense, including, but not limited to the U.S. Air Force, utterly failed in their reporting obligations which was the proximate cause of the decedent JB Holcombe's death," the claim says.
Earlier this month on a visit to Sutherland Springs, Vice President Mike Pence offered support to the victims and pledged to ensure that the bureaucratic bungling that allowed Kelley access to weapons will never happen again.
"He lied on his application. He had a history of mental illness, and there were bureaucratic failures," Pence said of the gunman during a vigil for the victims at Floresville High School's field, the San Antonio Express-News reported. "We will find out why this information was not properly reported in 2012 and we are working with leaders in Congress to ensure this never happens again."
The Air Force released a statement just days after the Holcombes filed their lawsuits admitting that an ongoing review of about 60,000 serious cases going as far back as 2002 has shown "several dozen" cases where crimes were not entered into the federal database.
"Preliminary findings by the Air Force Inspector General confirmed the OSI and Security Forces personnel then assigned at Holloman Air Force Base, New Mexico, did not report required information to civilian law enforcement in the Kelley case," the Air Force said.
"The review also found the error in the Kelley case was not an isolated incident and similar reporting lapses occurred at other locations," it continued. "Although policies and procedures requiring reporting were in place, training and compliance measures were lacking."
It is unclear how much money the pastor's parents are seeking but Joe Holcombe wants compensation for among other things: "the loss of past and future income, support, society, love, grief, consortium, services, guidance, care, comfort, companionship ... loss of life's pleasures, loss of enjoyment of life, damages for mental pain and suffering."
The Air Force Office of Special Investigations has already implemented corrective measures to ensure that reporting requirements to civilian law enforcement are being followed through ABC News said.