Parents of Trans Kids Oppose American Academy of Pediatrics Guideline Affirming Hormone Therapy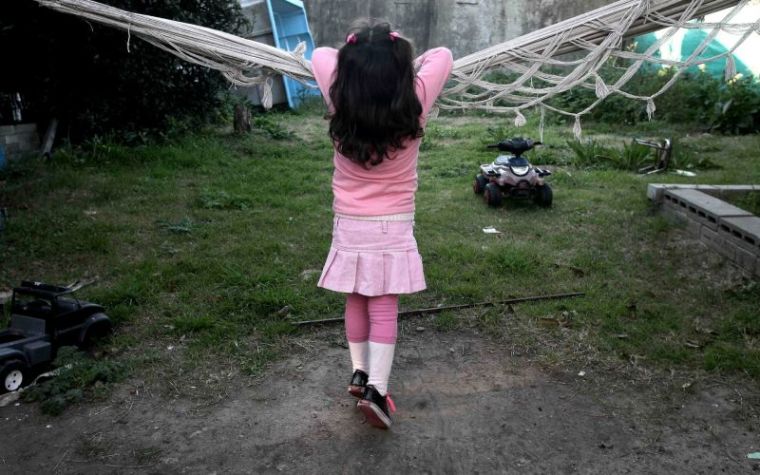 Parents of transgender-identified youth are speaking out against the American Academy of Pediatrics' recent guideline affirming the use of hormone therapy for transgender children, saying that it could "worsen the harm" brought to their children.
An online community of parents who say they're taking a "cautious approach to intervention" for their trans-identified children posted a letter on Saturday responding to the AAP's new guideline issued last month that endorses puberty-suppression and cross-sex hormone therapy for children suffering from gender dysphoria.
The anonymous letter was posted by the Gender Clinic Support Board, which claims to have over 1,100 members. The support group states that it's "run for parents and families by parents and families who share the experience of coping with a child, teenager or young adult who believes she or he is transgender."
The support group is upfront with the fact they're parents who are "critical of the phenomenon of transgender youth growing at epidemic rates."
"We are members of a rapidly growing online community of over 1,100 parents of transgender-identifying youth who need your help," the group's letter to AAP states. "We have no unifying political affiliation. We empathize with mature transgender-identifying people who deserve respect. We need to stop the harm to our children."
In the Oct. 27 letter, the parents argue that clinicians who are using affirmation therapies such as puberty blockers and cross-sex hormone treatments are "inadvertently inflicting physical and psychological harm."
"Over the past decade, there has been an exponential rise of predominantly adolescent girls who are suddenly declaring themselves trans after the onset of puberty and who have no previous history of gender dysphoria," the letter explains. "Historically, [gender dysphoria] showed at a much earlier age and has been exceedingly more common in boys. A recent groundbreaking study of an emergent late-onset, predominantly female trans-identifying patient population, finds significant parallels with the phenomenon of eating disorders, and includes social contagion as a key factor."
The parents also note that the "drastic increase in trans-identification" has prompted the United Kingdom government to recently launch an investigation into why gender dysphoria in children has increased exponentially in the last 10 years.
While many transgender children are beginning puberty-blocking therapy, the parents warn that such a treatment "comes with serious long-term consequences for bone health, potentially for neurological health, and as sterilizes the child when followed by cross-sex hormones."
"The harms of sex-aligned hormones (e.g., testosterone given to natal males) are well-known, include significant cardiovascular disease, and are increasingly exposed in lawsuits for non-transgender adults," the parents warn. "Astonishingly, cross-sex hormones are given to the opposite sex in trans-identifying adolescents who are expected to be treated for their full lives and have permanent effects. The harms of surgeries are self-evident and irreversible, which is problematic for youth who change their minds."
The letter refutes the notion that hormone or surgical interventions are needed to keep some transgender individuals from having psychological issues or suicidal thoughts.
"There is no clinical data that supports that medical transition prevents suicide," the letter explains. "Contrarily, long-term studies (>10 years) demonstrate increases in suicide rate, psychiatric hospitalization, and lower quality of life after sex reassignment surgery in adults."
The parents also point out five issues they found with the AAP's report. Among the concerns is that the AAP guidance "dismisses" 11 studies that found that "transgender-identification is transient in most youth as demonstrated by desistance from transition and/or ceasing trans-identification after puberty."
"The dismissal of all 11 of these studies ... is not scientifically validated by two citations consisting of opinion statements written by pro-affirmation extremists who decide to throw out all the data that was astonishingly reproducible," the letter states. "All 11 studies demonstrate 60-90 percent of prepubertal children desist and further detailed scientific discussion has refuted criticisms of this unanimity of research findings."
The letter also stresses that two of the three references the AAP guidance used to support its claims "contain no data and do not reference clinical data supporting this claim."
"One reference is a parent survey with inclusion criteria of parents who were seeking affirmation therapy and therefore biased in their ratings of affirmation therapy," the letter contends. "Numerous other flaws include that some surveys were completed at baseline before affirmative care was administered and that the sample was unrepresentative of the study populations used for comparison in terms of social class and an unusually high adoption rate (52%)."
The parents accuse AAP's "growing body of evidence" of being nothing more than an "erroneous, unsupported claim."
"There are no comparative clinical studies between affirmation therapy, which includes consideration or engagement in affirmative pharmaceutical therapies and serial cosmetic surgeries, and other non-affirmation therapies that exclude medicalization (but it can be reserved it as a last resort for the distant future)," the letter stresses.
AAP's guidance was derived from the AAP Committee on the Psychosocial Aspects of Child and Family Health, Committee on Adolescence, and Section on Lesbian, Gay, Bisexual and Transgender Health and Wellness.
The parents' letter asks if other AAP pediatricians who are not involved of those committees or sections support the statement. The letter calls on the AAP to survey pediatricians anonymously about their thoughts on the guidance.
"We request that you stand by the APP's commitment to be 'Dedicated to the health of all children' and retract this position statement while you conduct an inquiry," the statement concludes.
The new AAP guideline contrasts with a policy statement from the socially conservative network American College of Pediatricians. ACP also warns about the damaging effects hormone therapy can have on children.
"Puberty is not a disease and puberty-blocking hormones can be dangerous," an ACP statement from 2017 reads.