Parents Slam Transgender Push to Remove Gender-Specific Terms 'Penis, Vagina' in School Sex Ed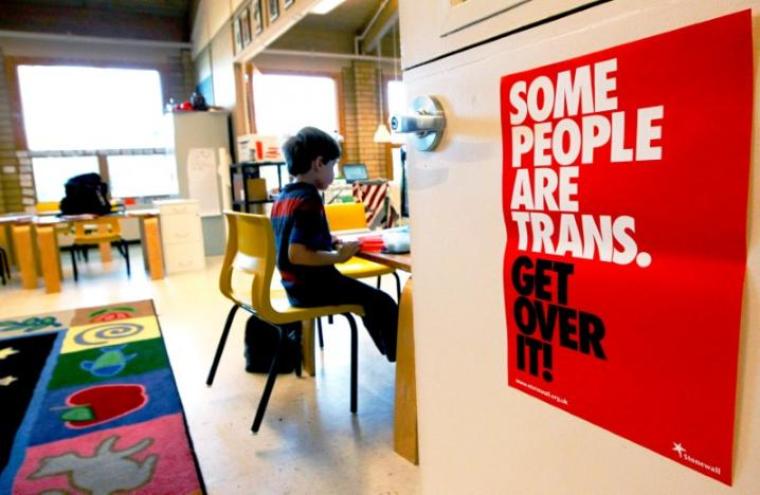 Traditional marriage advocates are speaking out against a "radical" proposal made by two academics in Australia calling for school sex education to be inclusive of transgender students by not using gender-specific terms such as "penis" and "vagina."
"We have them advocating for the degendering of sex education of all students and confirming the concerns raised by parents about how radical LGBT sex and gender education would infiltrate their children's education," said Coalition for Marriage spokesman Lyle Shelton, as reported by The Australian on Tuesday.
Shelton is objecting to a paper published in the Journal of Sex Education by Damien Riggs and Clare Bartholomaeus of Flinders University in South Australia, which is challenging schools to step out of the norm of describing "a male with a penis and female with a vagina."
The paper features discussion where the term "erectile tissue" is suggested as a replacement for genitalia terms.
"Educators and sexuality education programs must ... develop ways of talking about bodies and intimacy that shift attention away from the normative association of particular genders with particular anatomies," the academics argue.
"Importantly ... the language of sperm and eggs can produce dysphoria for some young transgender people. It is entirely possible ... to speak about combining the two gametes as resulting in a pregnancy, without referring to egg and sperm per se."
Riggs has insisted that it is possible to talk about bodily parts and functions without "having to name them in a gendered way."
"As a parent of children, I know these are difficult conversations to have with children as they involve using words that not everyone is comfortable using," he said.
"But actually it opens up the possibility for those parents ... to say 'these things can happen' — STIs, pregnancy — without having to get tripped up with the language."
Separately there has been a push from some academic circles in Australia for parents to support children who question their gender identity.
The Australian Psychological Society released a guide in August, which also encourages parents to teach primary and secondary schoolchildren to support same-sex marriage.
"Another misconception is that some people worry that children will be harmed in same-sex families, and believe that children do better when they have both a mother and father. This is not true, but also irrelevant to the marriage equality debate," the guide says, responding to opposition to gay marriage, which is currently being voted on in a postal plebiscite in the country.
The Coalition for Marriage has been warning, however, that some schools are looking to take away the rights of parents.
"School taught my son that he could be in a dress next year if he felt like it," one parent says in a video by the conservative group, urging Australians to vote 'no' on gay marriage.
Another woman shared in the video that "kids in year seven are being asked to role play being in a same-sex relationship."
Traditional marriage advocates have also warned that "when same-sex marriage passes as law overseas, this type of program becomes widespread and compulsory."