Parents Television Council Applauds Cancellation of 'The Mick' TV Series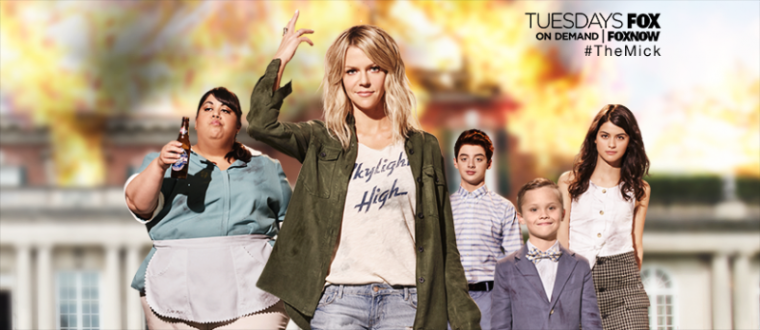 The entertainment content watchdog group the Parents Television Council is celebrating the cancellation of the TV series "The Mick."
Last week, Deadline Hollywood reported that Fox was not going to renew "The Mick" for a third season due in large part to its sharp decline in ratings.
The PTC, which has long criticized the program for its jokes centered on child sex and other graphic content, released a statement on Monday celebrating the news.
"Every TV network should view the commercial failure of 'The Mick' as an important learning opportunity," said PTC President Tim Winter.
"Hollywood cannot applaud and embrace the #MeToo era while simultaneously asking its audience to be amused and entertained by the same repulsive behavior that spawned the movement to begin with. Even worse, 'The Mick' was using its child actors to deliver much of the most sexualizing program content."
Debuting in 2017, "The Mick" was about a permissive aunt being forced to look after her wealthy sister's children, while still engaging in racy behavior.
The program garnered outrage from conservative groups, like One Million Moms, whose members took issue not only with the graphic content, but the fact that it also involved children.
In one scene, a teenage boy planned to have two adult men photograph him naked in order to falsely accuse his guardian's boyfriend of possessing child porn. In another instance, a teenaged boy receives a "sext" and fantasizes about the girl in the photo. However, he later discovers that the girl is his own sister.
"The content of this unbelievable program included kids getting slapped in the face repeatedly, underage drinking, foul language, heavy alcohol consumption, and drug use," stated One Million Moms Director Monica Cole last year.
"The sexualization and moral corruption of these children is child abuse and child exploitation at its worst. No child should be subjected to a bondage gag, cross dressing, and sexual jokes."
Efforts were made to have businesses pull their advertisements from the program. While some businesses did so, others including Subway, refused.
In addition to "The Mick," Fox also canceled "Brooklyn Nine-Nine" after five seasons and "The Last Man on Earth" after four seasons over their low ratings.