Subway Refuses to Pull Ads From Controversial Series 'The Mick' That Makes Light of Child Porn
Subway Refuses to Pull Ads From Controversial Series 'The Mick' That Makes Light of Child Porn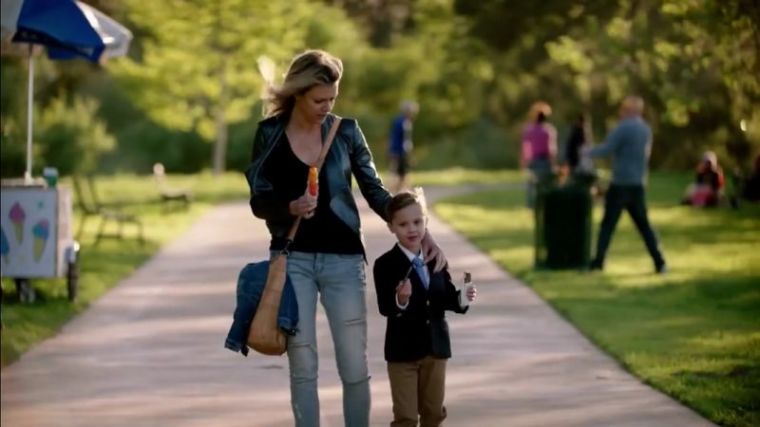 The national sandwich chain Subway has dismissed a media watchdog's concerns about its advertising during the airing of the Fox television series "The Mick," which routinely makes light of child sex, drugs and other inappropriate and illegal acts.
"The Mick," a show about a young woman being given custodial responsibilities of her sister's kids when her sister and brother-in-law flee the country, has been considered by the Los Angeles Times to be a show that is "designed to provoke rather than entertain" and features scenes in which child characters push their sexual limits.
The Parents Television Council, a nonpartisan entertainment watchdog, has been pressuring name-brand sponsors of the show to pull their advertising. PTC President Tim Winter told The Christian Post on Friday that his organization has been successful in getting a number of the major sponsors to pull their advertisements.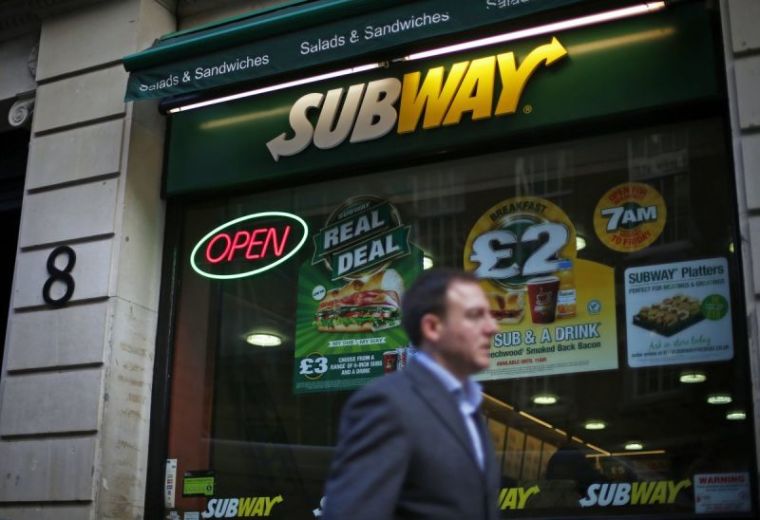 "The show itself has some of the most irresponsible content we have seen on primetime broadcast television in a long time," Winter said. "For two reasons, one is all of the most explicit and troubling content is targeted to children, and the second part is that much of that very same content is coming out of the mouths of children."
In one scene, a teenage boy planned to have two adult men photograph him naked in order to falsely accuse the guardian's boyfriend of possessing child porn. In another instance, a teenaged boy receives a "sext" and fantasizes about the girl in the photo. However, he later discovers that the girl is his own sister.
"We have seen some encouraging of the daughter to have sexual intercourse with an adult," Winter said. "We have seen content where there is very explicit dialogue about the size of another boy's penis. In another episode, eighth grade boys were planning to have a threesome with a high school girl."
"The entire theme of the show is just an effort to shock," Winter said. "They are trying to do it in a clever way. They don't show the girl engage in sexual intercourse but you can hear it coming from the next room. ... The whole substance of the episode is built around this very irresponsible conduct and is rated for children as young as 14."
Although PTC had some success getting companies to pull their advertising from "The Mick," Winter told CP that Subway responded to PTC's letter of correspondence about this issue with a simple dismissal letter.
"We have seen [scenes] where in order to get back at somebody for retribution, they pretend to stage child porn and put it on to the person's electronic device. This is one of the episodes sponsored by Subway," Winter said. "To make light of child porn when you had your corporate spokesman, Jared Fogle, who is arrested, convicted and now in jail from, among other things, child pornography, that to me is shocking how irresponsible it is of a corporation to do that."
Subway's legendary national spokesman, known for his massive weight loss attributed to eating Subway sandwiches, plead guilty in 2015 to possessing child pornography and traveling to pay for sex with a minor and was sentenced to 15 years and eight months in federal prison.
"Whenever you send a letter of correspondence about this issue to corporations, they usually have someone in service, a lower level person who is responsible, answer all the inquiries to at least say they answered them. It's usually very dismissive and uninformed," Winter said.
"We got that kind of a letter back from Subway. To me, that is a statement by the corporation that they agree with the actions they took previously that led to our concern," Winter added. "What we have seen historically and uniformly is that when we finally reach a CEO or a chief marketing officer-level executive, they aren't even aware because somewhere along the line corporations will have a gatekeeper to keep that kind of stuff from reaching the CEO or executive. Once the CEO finds out about it, they are usually very upset."
Although many advertisers might claim they have no way of knowing what kind of content goes into programs they are sponsoring, Winter says that excuse no longer works for Subway.
"They are on notice and they sent us back and acknowledgement having received the letter. Someone, somewhere in the organization has dismissed that letter," Winter said. "The corporation is more on the hook now because somewhere in the corporation they know what they are sponsoring. This episode last night where they are getting high on the nitrous can, they can't say that they didn't know about that content after they were warned before that."
The Christian Post reached out to Subway for a comment on its response letter to PTC. However, no response was received by press time.
One victory the PTC had, Winter said, was in getting Weight Watchers to pull its advertising from the show. Winter explained that it wasn't until after the PTC sent a letter to Weight Watchers' celebrity spokesperson Oprah Winfrey that its advertising was pulled from "The Mick."
"Weight Watchers was being dismissive of our concerns until we wrote to Oprah Winfrey, their spokesperson and said, 'Why would you want to be joking about the child porn? Why would you want to be teasing a child about the size of his penis?'" Winter asked. "We put all that into a letter and they are off the show now. I can't say conclusively that it is because of that letter. But, they were obstinate and disagreed. We wrote to Oprah and a week later they are off the show. I am hoping that is the reason why."