Paris Hostage Crises Over: 3 Suspects Killed, 1 on the Run; Hostages Freed After Intense Standoff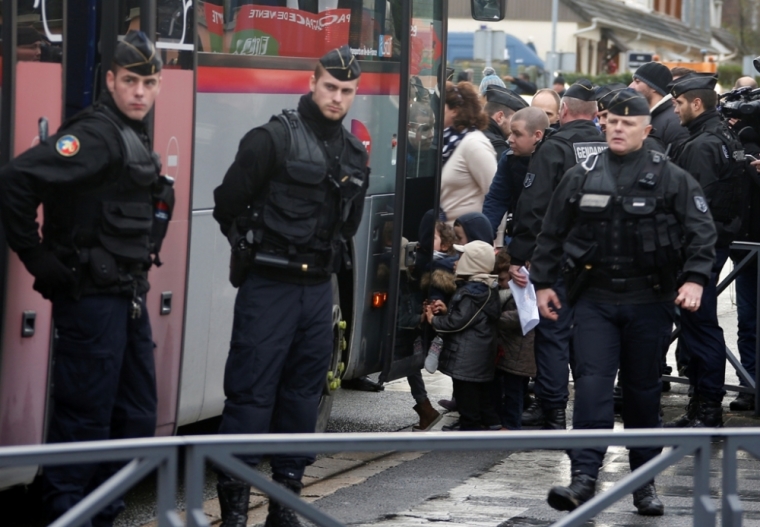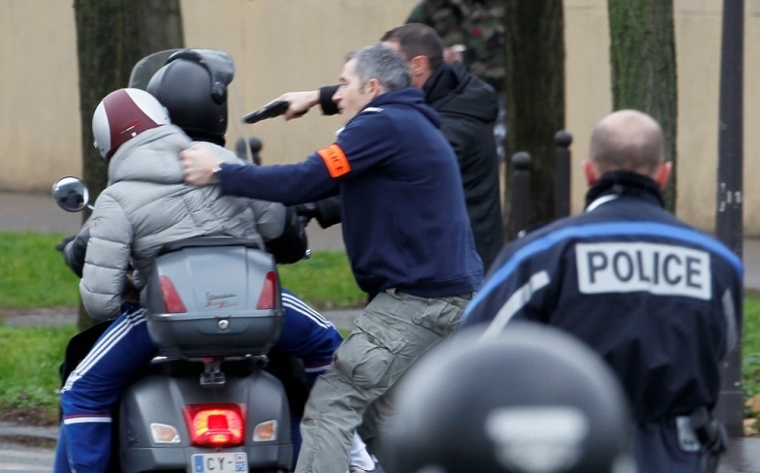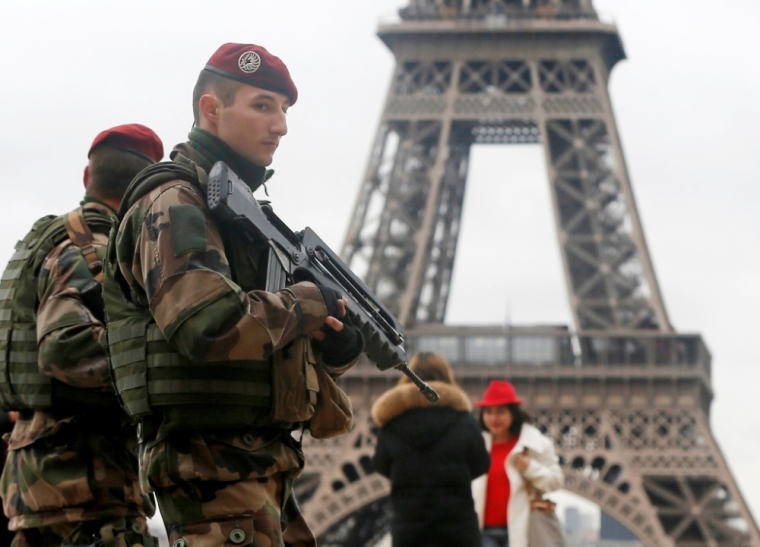 View Photos
UPDATE: 4:30 p.m. ET Jan. 9, 2015
French President Francois Hollande confirmed in his speech to the nation Friday that four hostages died inside the Paris Kosher supermarket that was attacked by gunman Amedy Coulibaly, 32, who was also killed. Although 12 hostages were freed from the supermarket it's also believed that Coulibaly's girlfriend and accomplice, Hayat Boumeddiene, 26, escaped the building either with the hostages or before they were released.
Terrorist group Al-Qaeda in Yemen has claimed responsibility for the Wednesday attack on the French newspaper Charlie Hebdo where 12 people were killed. The two men responsible for the attack, brothers Cherif and Said Kouachi, were killed during a shootout with police on Friday at a large printing warehouse northeast of Paris.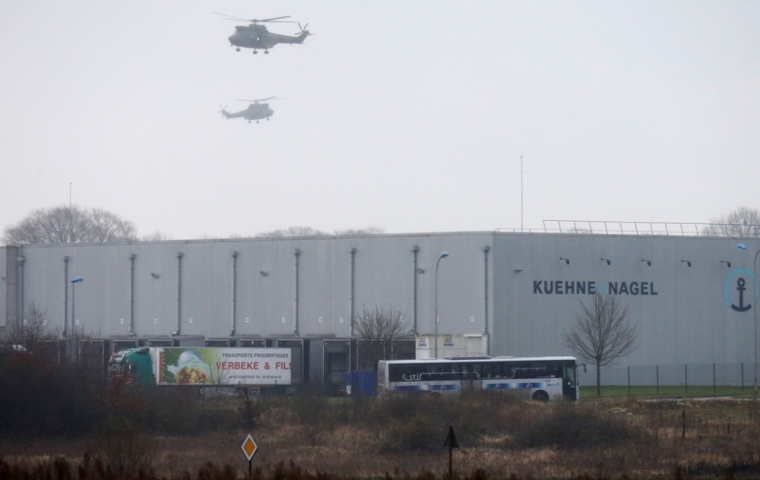 The men allegedly responsible for the deaths of 12 people earlier this week in Paris, France, have been killed after a standoff with police, while hostages have been evacuated from a grocery store in another hostage situation.
Otis Mayor Bernard Corneille confirmed the deaths of brothers Cherif and Said Kouachi, who reportedly killed 12 people at the Charlie Hebdo magazine office on Wednesday. They were engaged in a standoff just outside Paris and had taken a woman hostage before being killed by officials. The brothers had previously told authorities that they wanted to "die as martyrs" for the cause of Islam. The hostage was released and reported safe by officials.
Meanwhile, in eastern Paris, the suspects wanted in relation to the murder of a French police officer have released hostages held at a grocery store. Gunman Amedy Coulibaly and his girlfriend, Hayat Boumeddiene, took several people hostage, two of which are confimed dead. And there are unconfirmed reports that Coulibaly and Boumeddiene have been killed by police, but this report has yet to be confirmed as authorities suspect Boumeddiene escaped or was never at the scene.
While the four suspects might've been working together, authorities haven't confirmed if the attacks are linked to the same terrorist organization. Before he was killed, Coulibaly told police that he wasn't going to release any of the grocery store hostages until the Kouachi brothers were released and safe.
The Kouachi brothers fled to the outskirts of Paris after reportedly killling journalists at the Charlie Hebdo magazine office on Wednesday. They ran through the streets with machine guns, yelling, "Allahu Akbar" and "We have avenged the prophet." While the motive for the attack is unknown, many have speculated that the Kouachi brothers were upset by political cartoons and depictions of the prophet Muhammad, which is forbidden in Islam.
While it's unclear whether the four suspects worked in tandem to carry out the attacks this week, it is clear they knew of one another's actions.