'Passion of the Christ' Star Jim Caviezel Calls Abortion 'Great Sin' in America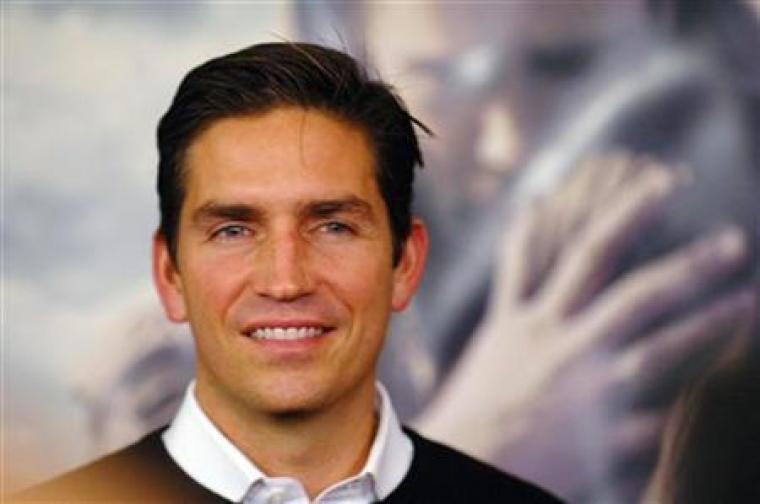 "Passion of the Christ" actor Jim Caviezel has spoken out against abortion in a recent speech, calling it a "great sin" in America. He also reached out with a message of forgiveness to those who have gone through with the practice.
"Many people are a part of this great sin in this country. These are all God's children and he brings them home. Now He wants to bring you home. Do you think your friend has more grace than God? Does your friend have more love than the Creator? It can never be. God forgives you and now He needs you to begin, to accept forgiveness," the actor told the congregation at Rock Church in San Diego, WND.com reported earlier this week.
Caviezel, who currently stars in hit TV show "Person of Interest," recalled his experiences playing the role of Jesus Christ in Mel Gibson's 2004 epic "The Passion of the Christ," which remains the most successful Christian movie ever made.
The actor noted that he faced a number of physically grueling tasks, including being wounded during a whipping scene and being struck by lightning during the final take.
He said that the most frightening yet powerful incident occurred on the final day of filming, during the crucifixion scene.
"I felt this evil presence come over me. 'You're a dead man.' I remember thinking this is the best news I've ever had, because I know if I die I'm going to heaven," he said about climbing the hill.
"The Passion of the Christ" continues having successful showings, and in April delivered UP TV's highest ever ratings among households and key demographics during its TV premiere. In 2004, the film earned $611 million worldwide at the box office based on a $30 million production budget.
Caviezel continues participating in religious forms of entertainment, and is currently part of an audio New Testament Bible series titled "Word of Promise," which he helped narrate along with an all-star cast.
The actor has spoken out against abortion before, and in May told the Rock Church congregation in another appearance:
"Some of you have had abortions – some men here, and women are adulterers," Caviezel said during a question and answer session at the church.
"Some have committed murder. Some of you didn't have the abortion but paid for it, so you have contributed to this. Many people are part of this great sin in this country … over 50 million in the United States alone, and 45 million die every year in the world. These are all God's children and God brings them home."