Pastor A.R. Bernard Unlocks Key to What Women Want in New Book (Interview)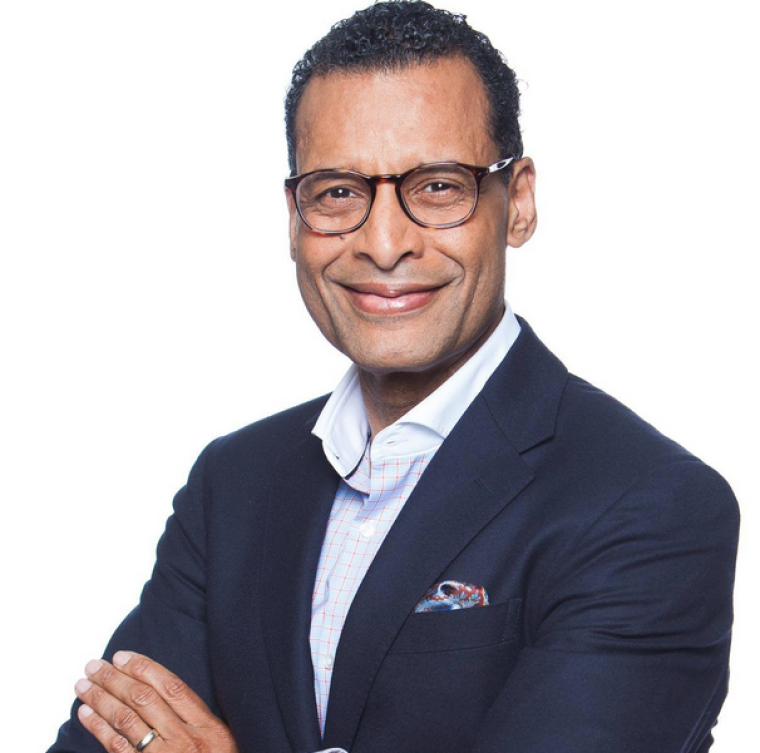 He has the kind of impact that makes presidential candidates like Hillary Clinton and Donald Trump take notice. Now, Brooklyn, New York megachurch pastor A.R. Bernard wants to use his influence and knowledge to help men and women foster better romantic relationships.
In his new book Four Things Women Want From a Man, A.R. Bernard is pulling out all of the stops to share knowledge that he has acquired from over three decades of counseling couples. By focusing on maturity, decisiveness, consistency and strength, Bernard may have unearthed keys to improving marriages, the dating world and self worth in the lives of singles.
However, the concepts in his latest work did not form overnight. The preacher, who has been traveling to speak at conferences since 1989, recalled one meeting where he told attendees about a secret concerning what women want.
"I stood up in a meeting and I said, 'I found the secret. I know exactly what women want," he recalled to The Christian Post. "Everybody clapped. Then I wrote on the board, 'they don't know.'"
While the gesture made all of the men in attendance rise to their feet in applause, there was more to the story.
"All of the men stood on their feet, started clapping, cheering and applauding. I saw and said 'hold it guys.' I wrote on the board 'they do know what they don't want,'" Bernard said, reliving the event. "All of the women stood up and started applauding. So then I had to take a look at what it is that women don't want."
The experience led Bernard to explore the premise of his new book. He realized the importance of placing focus on maturity, decisiveness, consistency and strength since couples have a hard time articulating those needs to one another.
"I cannot tell you how many times I've counseled over the last 37 years and the women would say, 'I just wish he would grow up.' What does she mean by that," he questioned. "If she's not specific in articulating those things then a man will not know how to respond to that."
The preacher provided an example for what maturity means to a woman and why he wanted to make that a foundational principle in his book.
"Maturity doesn't come with age, it begins with the acceptance of responsibility. So when a woman is asking a man to grow up, she's really asking him to accept responsibility for his words, his thoughts, his motives, his passion," he revealed. "That's the way he carries himself. Because she doesn't want to be a mother... she wants to be a helpmate, a friend, a partner."
Bernard chose to take a step further than just outlining things he has learned from speaking to countless women in counseling sessions. He decided to let real women share their experiences in their own words for his latest offering.
"I could do surveys and statistics but I really wanted to share with the audience the voice of women from different walks of life, economic backgrounds, cultural backgrounds, and illustrate that there is a common thread among all of them. I've spoken in America, Europe, Africa, Asia and I'll tell you people are the same," he said. "There may be nuances of culture that are different but basically fundamentally all having the same desires or issues when it comes to male, female relationships. We had quite a list and we tried to select the women to best fit what we were trying to accomplish and that was to give a diverse group of opinions."
The megachurch pastor also focused much of his book on his own personal experiences by shedding a light on himself in a way he has never done before.
"The best stories, the most accurate story I can tell is my own. I went through it, so it's easier for me to share it when I've lived it," he said. "This book is not only an introduction into these principles and patterns but also an introduction to me on a very personal level. People want their faith today to be practical and socially applicable."
After reading his book, Bernard is praying that his knowledge and wisdom can provide help for people.
"I pray that women will walk away from this book with a metric, a framework with which to make better choices in their relationship, clearly articulate their expectations, not downgrade their values or lower their standards when it comes to entering a relationship for love with a man," he said. "For men, I pray that this represents a standard for their own manhood that they can measure themselves on what women are looking for and what they need."
Four Things Women Want From a Man will be released on April 26th from Simon & Schuster. For more information about the book, click here.