Pastor A.R. Bernard Says CNN's 'Finding Jesus' Is Opportunity to Share Faith (Interview)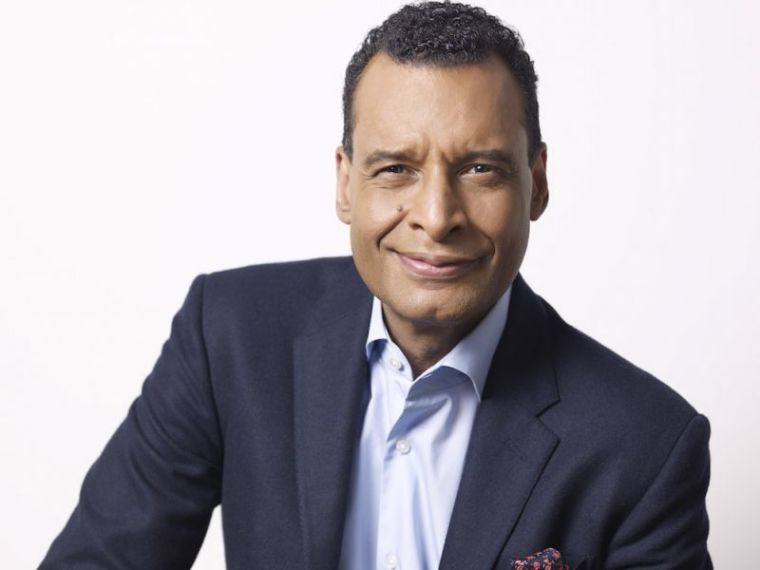 Reverend A.R. Bernard, who is featured along with skeptics and ministers alike in CNN's second season of "Finding Jesus" which returns March 5, says Christians should not be afraid to engage with people who do not believe what they believe.
The hit series first premiered last year and took the faith community by storm as well-known pastors, theologians, and scholars examined famous religious artifacts in hopes of bringing to life the places and people from the Bible who were touched by Jesus and the good news of his death, burial and resurrection.
The second installment will go further in the quest to discover Christ, this time exploring faith, fact and forgery. It explores the childhood home of Jesus, the tomb of King Herod, the bones of St. Peter, relics believed to shed truth about doubting Thomas, the Pilate stone and the tomb of Lazarus.
"For me, finding Jesus is less of an investigation of the life of Jesus intended to bring people to a specific conclusion, I think it's more of an exploration of the evidence, the writings, the archaeological findings, and the people involved in the story," Rev. Bernard told The Christian Post.
The leader of Christian Cultural Center, Brooklyn, New York's largest church, maintained that Jesus is still one of the most "intriguing figures" in human history because he's different from any other religious leaders in human history.
"He predominately drew attention less to his doctrine and more to His person and that is the mystery that many are still intrigued by," he said.
"Finding Jesus: Faith, Fact Forgery" will reportedly give viewers an opportunity to "relive Jesus' journey throughout the ancient world, the impact of His ministry, early church history" and more.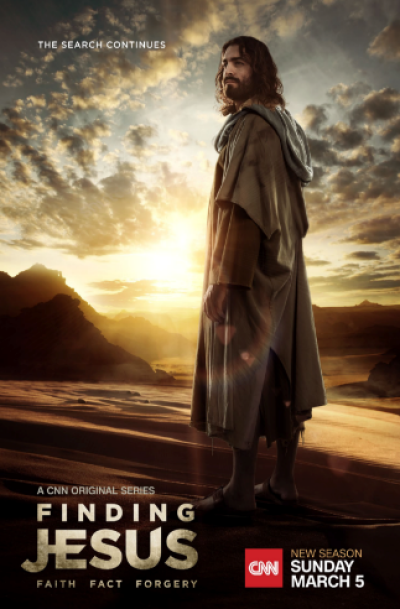 Along with Bernard, the series also features commentary from some of the world's leading religious theologians and Christian leaders such as Erwin McManus (MOSAIC, Los Angeles), Father James Martin, SJ (Author, Jesus: A Pilgrimage), Bishop Minerva Carcaño (United Methodist Church), as well as people who do not believe that there is historical proof of Christ and what the Bible says about Him.
Bernard said people shouldn't shy away from watching the show and he had a message for those that are afraid to engage in conversations with those who have opposite opinions than they do.
"I have a problem with people who claim to have faith in Jesus and they cannot sit down and have a conversation with someone who doesn't agree with them or believe what they believe. I think the stronger you are in your belief the more rooted you are in what you believe," Bernard assured.
Adding, "It is easy, and a conversation is welcomed outside of your belief system. I think there's a shallowness expressed when people say, 'I don't want to hear anything that's going to cast doubt in my mind.' That's a problem, you should be so secure that you can sit down and have a conversation even with those that challenge what you believe and challenge what you think."
"Given the right context I will always jump at the chance to be in a conversation about Jesus," Bernard admitted. "I love the fact that films like this start a conversation not only from those who believe in Him and follow Him but [also] those who disagree with Him, [and] don't believe in Him. That conversation especially on a platform like CNN is taken into the marketplace and discussions take place throughout are some results. Some unresolved, but at least there's a conversation going on."
In "Finding Jesus" people hear from both sides of the discussion and different people weigh in on some practices and traditions in Christian communities that may or may not have strong Biblical backings but have been practiced over the generations.
"I think if we look at the Old Testament, God is a God of tradition, of ceremony, of celebration, of feast and festivals and He did that to enhance the identity of the community. Israel was a community, Christianity is a community of people and although some of the traditions are not rooted in Scripture, they're rooted in the experience of the faith. We could appreciate that," he explained. "Traditions become problematic, like in Jesus's day when they completely distort or override the biblical texts. That becomes a problem for me, but I think traditions are important."
For example, Bernard says his congregation is evangelical/protestant but they are observing the 40 days of Lent. He thinks engaging in making a sacrifice and having a discussion about lent is important.
"Too often Lent, that begins with Ash Wednesday is given a Catholic meaning but Christianity is not monolithic. It has various expressions and I think that's important for us to know and understand that," the spiritual leader noted.
Bernard says he highly recommends that Christians watch "Finding Jesus."
He also had a final word of advice for people of faith who might be overwhelmed with America's current social or political state.
"I would say that Christians should not get discouraged because of the spiritual, moral, or even political and social climate that we're in. Because historically the church has always thrived when it has been in an antagonistic context with culture. The church was born in Rome and the Roman empire and what we see today in America is far removed from what was experienced by the early church in Rome," he concluded.
"Finding Jesus" premieres March 5 at 9 p.m. EST and a companion resource site has been created for those interested in learning more. The site will provide clips and sermon outlines for pastors and group discussions.
The CNN series was inspired by Finding Jesus the book by award-winning journalist and filmmaker David Gibson, co-authored with Michael Mckinley. To find out more information about the season, visit the website.