Pastor Carl Lentz Praises Rapper No Malice for Hip-Hop Song 'Jesus Christ'
Pastor Carl Lentz Praises Rapper No Malice for Hip-Hop Song 'Jesus Christ'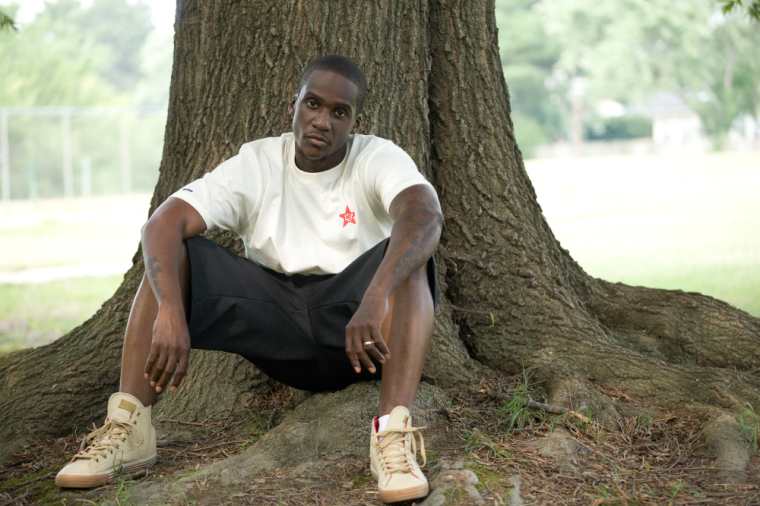 Pastor Carl Lentz of Hillsong New York City has proven to be a basketball fan and friends with some of the biggest names in pop culture. Now, Lentz is revealing his love of hip-hop by praising No Malice for his latest song, "Jesus Christ."
Lentz took to Twitter to promote Christian rapper No Malice's song. The rapper, formerly of the duo Clipse, is from the same state as the popular pastor who has mentored the likes of NBA player Kevin Durant and pop star Justin Bieber.
"Hey @NoMalice757 .... SONG IS REAL, REAL GOOD ... Can't wait to hear the album," Lentz tweeted. "All Virginia. All 757. All day!!!"
In a previous message on LifeChurch.tv, Lentz spoke about how he had to become comfortable with the fact that there were certain cultural things he enjoyed that were not popular among other pastors.
"I'm kind of like not your typical pastor in some regards. I used to be ashamed of some of that stuff. But then I realized, well, I actually do get along with guys who play basketball and video games," he said. "I get along a lot better with a dude in a club than I do in a pastor's green room, being that guy. I think it's encouraging to be a part of churches like ours that champion who you are."
When it comes to the rapper who has caught Lentz' attention, No Malice recently released the song "Jesus Christ" that the pastor has taken a liking to. The Christian rapper told The Christian Post in a 2013 interview that his faith was always evident throughout his rhymes, but God finally compelled him to get off of the path he was traveling on once and for all.
"As I listen to all of the music that I've ever done, I've always made a reference to my faith. I think that kind of helped ease the transition. But this was a thing of I didn't even have a choice," said the Virginia rapper who was born Gene Thorton. "It was something that I had to do. I was called to do it and once you are aware of the truth and then to try to just keep going forward contrary to what you know in your heart and what you feel, it's no way that you can continue to keep going down the path that you were going."
Although Thorton was once known as "Malice" in the Clipse rap duo with his brother, he took to his Twitter account in 2011 to publicly announce that he would like to be referred to as "No Malice," symbolically killing off his old rap persona. Thorton walked away from Clipse in 2009, the group that he shared with his twin and fellow rapper Pusha T.
Despite the popularity of the duo, No Malice explained why he didn't see himself re-forming the popular rap duo with his brother who is an entertainer for the secular music industry.
Thorton told CP that he doesn't plan to follow in the path of rappers whose messages about their stance on Jesus Christ is unclear by bringing Clipse back to life.
"Jesus is very real to me. ... He has just done so many miraculous wonders in my life that that will not be compromised," Thorton told CP. "But what I do wholeheartedly believe is that God is going to get all His glory and He's going to make it so that whatever happens He will get all the glory. If there is a way that Clipse can glorify Jesus and make great records that help people and inspire people to do better and give the glory to God, then I am all for that. But only time will show that."