Pastor Chuck Smith Suffers Setback in Battle With Lung Cancer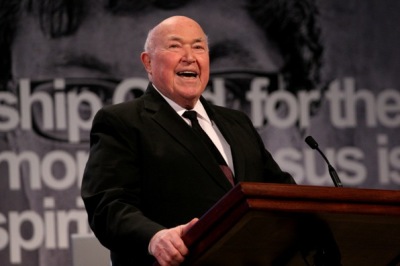 Calvary Chapel church movement founder Pastor Chuck Smith, who at one time appeared to be winning his battle with lung cancer, suffered a recent setback, his daughter announced Saturday. Doctors upgraded the severity of his condition after finding cancer cells in fluid in his lungs and he is scheduled to enter the hospital for fluid removal for a second time.
"Prayer warriors, it is time to put on your armor and fight in the spiritual arena," wrote Smith's daughter, Janette Smith Manderson, in an update on a Facebook page devoted to praying for the lead pastor of Calvary Chapel's first church in Costa Mesa, Calif.
"Dad's doctors just upgraded his lung cancer from Stage 3 to Stage 4, due to the fluid in his lung. This fluid contains cancer cells," Manderson posted. "He just had the fluid removed for the second time. He will enter the hospital on July 1st to have more fluid removed (which will take two days) and a CAT scan to see if his lung is expanding.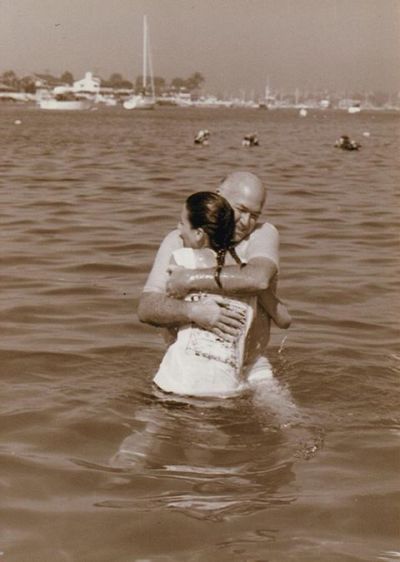 "If his lung does not expand, he will have to have a catheter installed in the lung area to help him to empty the fluid at home. If his lung does expand, they will put talc into his lung to keep the fluid from forming. The talc procedure is simpler and preferable for various reasons," she explained.
Manderson ended her post by asking for prayer.
"Please ask the Lord for His perfect plan for Dad to be accomplished. We trust our Heavenly Father to know best. Thank you eternally for praying," she concluded.
On New Year's Day 2012 during Sunday services, Smith stunned his congregation when he announced that he was diagnosed with lung cancer. However, since his announcement he has continued to maintain his schedule of giving Sunday sermons, mid-week Bible studies, and co-hosting the radio show, Pastor's Perspective.
Hope that the cancer may have been in permanent remission came seven months after (July 2012) he announced his cancer diagnosis. A doctor's scan revealed that the tumor was not metabolically active anymore and had shrunk considerably.
On Sunday, on the Facebook group page, Praying For Chuck Smith, that has nearly 9,000 followers, one member of the group who is a worship leader posted, "Dear Pastor Chuck, I'm asking God to give the doctors wisdom to know best how to care for you. Of course the Lord can perform a miracle as we place our trust completely in Him. Words can't describe my love and appreciation for you and all the years I've been privileged to grow in God's grace through the teaching of The Word."
Smith, who was a key figure during the nation's "Jesus people" era that began more than 40 years ago, described the beliefs of the Calvary Chapel network of churches, now found in about 2,000 locations globally, during an interview with evangelist Greg Laurie.
"It is the exposition of the Word of God. It's encouraging people to read the Word of God and expounding to them the Word of God. It's really built on the Word of God. It's just God honoring His Word as He said He would. He said He would honor His Word even above His name. So the movement has been built on the solid teaching of the Word of God," Smith explained.