Pastor convicted in historic hack-based insider trading gets 5 years in prison, ordered to pay $14.4M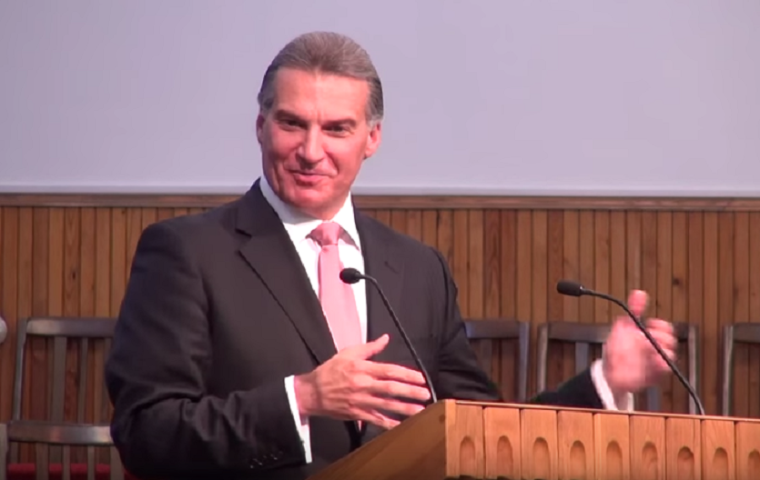 Vitaly Korchevsky, a former hedge fund manager and pastor was sentenced to five years in prison and ordered to pay more than $14 million in forfeiture for his role in what the FBI billed as the largest known computer hacking and securities fraud scheme.
"Today's sentence sends a powerful message that, no matter how sophisticated or novel the scheme, cybercriminals and traders who steal information from U.S. companies and undermine the integrity of our financial markets will be held accountable for their actions," Richard P. Donoghue, U.S. Attorney for the Eastern District of New York, said in a statement Thursday. 
Korchevsky, 53, who once served as pastor of the Slavic Evangelical Baptist Church in Brookhaven, Pennsylvania, was sentenced in a federal court in Brooklyn Thursday by U.S. District Judge Raymond J. Dearie.
Last summer he was convicted of conspiracy to commit wire fraud, conspiracy to commit securities fraud and computer intrusion, conspiracy to commit money laundering and two counts of securities fraud. In addition to being ordered to pay $14.4 million in forfeiture, the former pastor was also ordered to pay a $250,000 fine.  
His co-defendant in the case, Vladislay Khalupsky, 48, was sentenced to four years imprisonment for the same charges in January.
"Korchevsky and Khalupsky will now pay the price for using their experience as traders to generate millions of dollars in unlawful trades based on hacked information," Donoghue said.
Despite his protestations of innocence, Korchevsky, who was also a former Morgan Stanley vice president, was convicted after it was proven by investigators that he profited at least $14 million from 2010 to 2015 by trading securities on information he got from earnings reports and other market-moving announcements stolen by Ukrainian hackers before they were released publicly.
The pastor and his co-conspirators used the information from the stolen earnings reports to make trades generating approximately $30 million in illegal profits.
When he was first arrested he insisted to his congregants that his heart was "clean before the Lord."
Following his conviction after a four-week trial, his lawyer, Steven Brill, told Bloomberg that the verdict left the pastor's family in tears.
"Although we respect the verdict, we disagree with it, and are disappointed. But the fight continues, and we look forward to availing ourselves of all legal options going forward," he said.
None of those options were strong enough to keep him out of prison.
"The Secret Service remains committed to aggressively investigating and pursuing those responsible for cyber-enabled financial crimes," said U.S. Secret Service Special Agent-in-Charge of the New York field office, David E. Beach, in the news release from the Department of Justice. 
"The sentence today is testament to the Secret Service's commitment to building strong partnerships between local, state and federal law enforcement and represents a win against those who chose to threaten the financial infrastructure of the United States," he added.