Pastor Found Guilty of Pocketing Millions in Largest Known Computer Hacking, Securities Fraud Scheme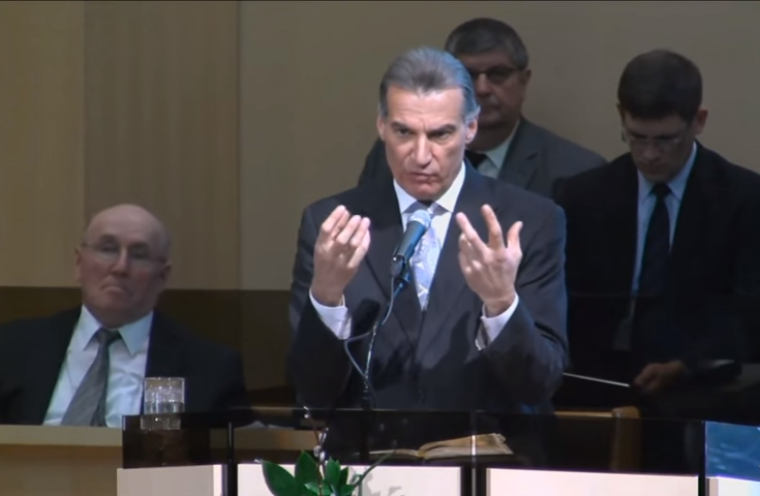 In the summer of 2015, 53-year-old Vitaly Korchevsky, pastor of the Slavic Evangelical Baptist Church in Brookhaven, Pennsylvania, insisted to his congregants that his heart was "clean before the Lord" after he was arrested for his alleged involvement in what the FBI called the largest known computer hacking and securities fraud scheme.
On Friday, however, Korchevsky, a former Morgan Stanley vice president, was convicted of profiting at least $14 million from 2011 to 2015 by trading securities on information he got from earnings reports and other market-moving announcements stolen by Ukrainian hackers before they were released publicly, Bloomberg reported.
Korchevsky and his co-defendant in the international scam, Vladislav Khalupsky, were found guilty of all counts related to the scheme, including conspiracy to commit wire fraud, computer intrusion and money laundering and two securities fraud charges.
"This is a very sad day for Mr. Korchevsky and his family," Korchevsky's lawyer, Steven Brill, told Bloomberg about the verdict that left the pastor's family in tears.
"Although we respect the verdict, we disagree with it, and are disappointed. But the fight continues, and we look forward to availing ourselves of all legal options going forward," he added.
Prosecutors presented evidence arguing that Korchevsky played a central role in the scam, which included as many as 10 traders and hackers in the U.S. and Ukraine.
"Deception permeates the scheme, and the defendants were a part of it all," said Julia Nestor, an assistant U.S. attorney, according to On Wall Street. "The single most important goal was to make money."
She explained that the pastor and his co-defendant worked in conjunction with "money men" Arkadiy Dubovoy, who orchestrated the scheme, and his son Igor, who managed much of the logistics for his father. The father-son duo pleaded guilty in 2016 and testified as government witnesses against the pastor.
Over the course of the scam, the pastor reportedly got a 116 percent return on his investment while Khalupsky saw returns as high as 124 percent in one account he traded in on behalf of Arkadiy Dubovoy.
Assistant U.S. Attorney Richard Tucker said "there is no innocent explanation" for Korchevsky's trading patterns.
"Both defendants knew that this scheme had to be covert," Nestor noted, pointing out how the pastor used burner phones and Internet hotspots. He also deleted texts and emails and sent coded texts to make trade recommendations on the stolen information.
Brill told jurors, however, that Korchevsky was among the victims of the scam, with his American Dream turning into an "utter nightmare." He argued that the government sensationalized evidence of wire transfers and checks but failed to tie Korchevsky to illicit activities.
A financial economist with the Securities and Exchange Commission testified that Korchevsky had been losing money from 2009 to 2010 but his fortunes suddenly changed in 2011 when his investments profited $8.5 million when the scam is alleged to have started.
Korchevsky and his partners used unpublished financial information on hundreds of publicly traded companies, stolen from the servers of three business newswires, to make trades that yielded some $30 million in illegal profits, according to the FBI.
"The defendants were a well-organized group that allegedly robbed the newswire companies and their clients and cheated the securities markets and the investing public by engaging in an unprecedented hacking and trading scheme," U.S. Attorney Paul J. Fishman of the District of New Jersey said when the pastor and his co-defendants were indicted. "The defendants launched a series of sophisticated and relentless cyber-attacks against three major newswire companies, stole highly confidential information and used to enrich themselves at the expense of public companies and their shareholders."