Pastor Davey Blackburn Says His Murdered Wife Amanda Is Sun Tanning in Heaven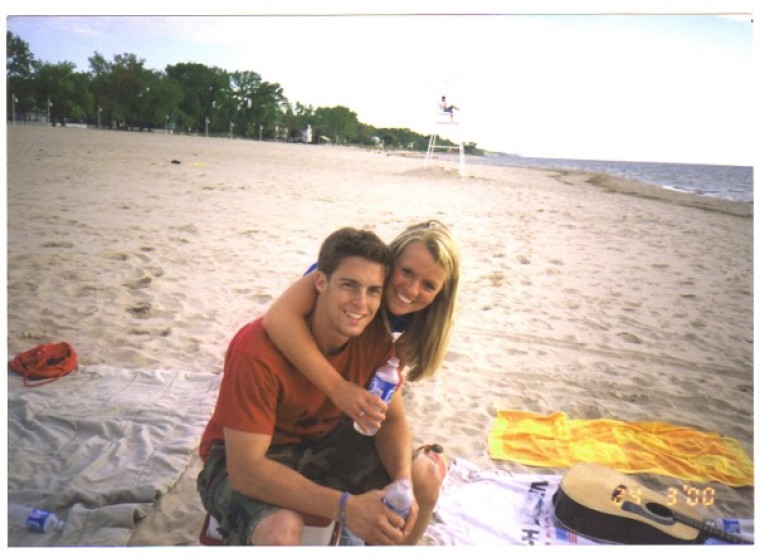 Grieving Indiana Pastor Davey Blackburn of Resonate Church whose pregnant wife, Amanda, was murdered during a home invasion three weeks ago, believes she is now sun tanning in Heaven.
A series of short posts on his social media pages have provided snippets of the trajectory of his life since the Nov. 10 attack on his wife, and his posts to Facebook on Tuesday were consoling.
"For those who knew Amanda well, you know she's sun-tanning on the shores of Heaven sipping her virgin pina colada. ... Loving paradise!" he noted in one Facebook post.
He also highlighted a quote from Levi Lusko, pastor of Fresh Life Church, a multi-site church in Montana, noting: "Death is not the end of the road; it's just a bend in the road."
In a tweet over the Thanksgiving weekend, Blackburn also showed his young son, Weston, who was sleeping when his mother was attacked, hanging a memory of his mother on his uncle's Christmas tree.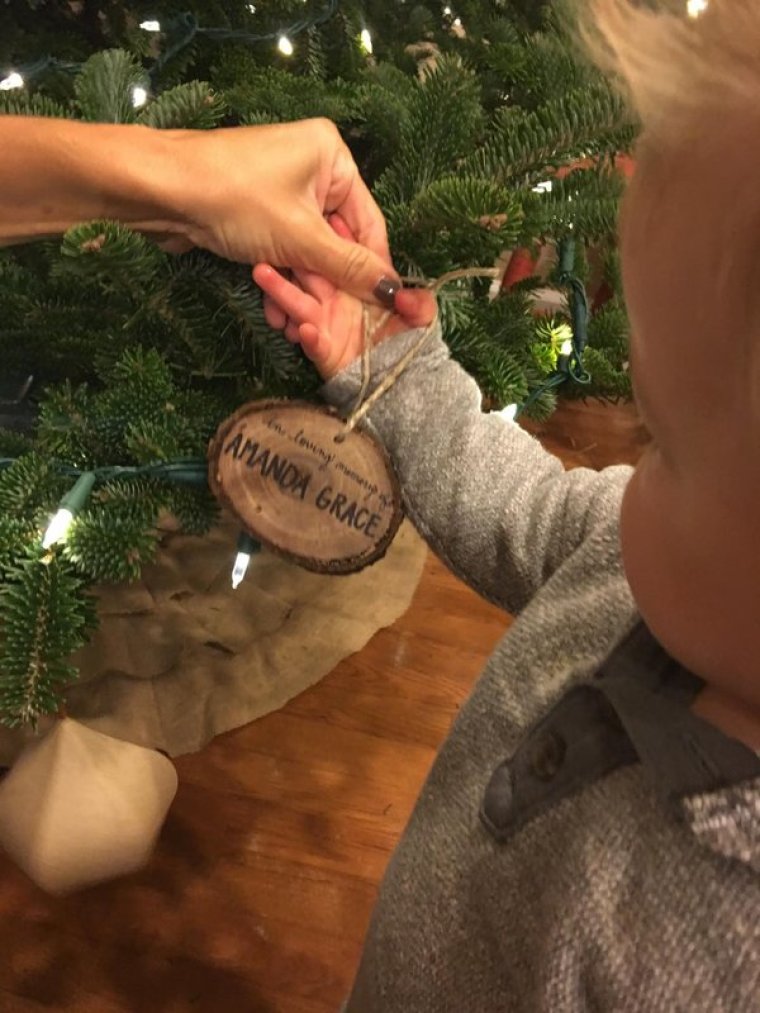 Resonate Church is currently marketing a series of T-shirts partly designed by Amanda as a part of its #FORINDY campaign to benefit the Blackburn family.
"In 2014, Resonate launched the #FORINDY campaign. Simply put, we want our city to know that Jesus is FOR them and wants the best for them. In 2015, as a part of that campaign, Amanda helped come up with the design for a #FORINDY T-shirt," explained the website where the T-shirts are being sold for a maximum price of $22.
"We are proud to be able to offer a special variant of that shirt with Amanda's initials on the front design. All proceeds from the sale of the shirt will go directly to Amanda's husband, Davey, and their 15-month-old son, Weston, as they try to move forward through this time," the website noted.
A copy of the affidavit of probable cause against Amanda's suspected killer, Larry Jo Taylor Jr., 18, and his accomplice, Jalen Watson, 21, released by the Marion County Prosecutor's Office, painted an agonizing picture of how the beloved pastor's wife suffered after the suspects gained entry into her home via a door left unlocked by her husband.
The autopsy conducted on Amanda on Nov. 12 revealed: "(She) sustained a gunshot wound to the back of her head. She also had a gunshot wound to the lower left arm which traveled up to her biceps. She also had a through and through gunshot wound which entered and exited her upper back."
She had "scratches to her left cheek, a split lip and a lower tooth knocked out," it further noted.
Although Taylor and Watson both pleaded not guilty after they were charged with Amanda's murder, a confidential informant told investigators in the case that Taylor confessed that he killed Amanda after she fought back.
"Taylor stated that she charged at him and he shot her somewhere in the upper body so he would not be scratched. Taylor then told them that he leaned over her body and shot her in the back of the head. He leaned further, looked at her face, and watched her bleed," explained the informant.
The Christian Post reached out to Ray Casanova, the court appointed public defender for both Taylor and Watson on Tuesday, but he was unavailable for comment at the time this report was published.