Pastor David E Taylor Claims He Raised Woman From Dead Through Facebook Message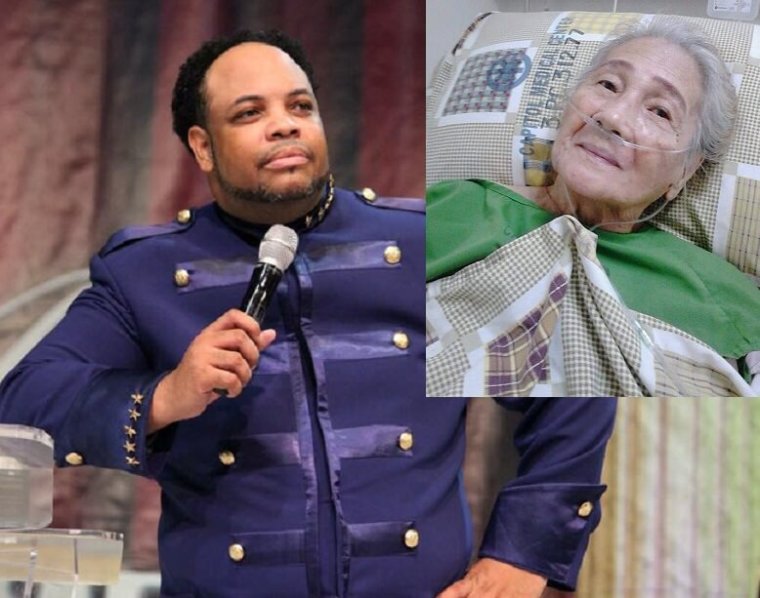 Controversial Pastor David E. Taylor of Joshua Media Ministries International in Florissant, Missouri, claimed last Thursday that he raised a woman from the dead through a message sent to her on Facebook.
"Raised from the Dead! David E. Taylor Commands Her to Live Through Sending a Text Message Through Facebook — Releasing the Supernatural Resurrection Power of God! She Lives!" declared Taylor in an announcement on his Facebook page with a photo of an unidentified elderly woman who appeared to be getting some form of medical treatment.
A message that was sent by the woman's daughter, according to Taylor, also indicated that not only was she raised from the dead but she was also healed of diabetes.
"Thank you sooo much Dad (Apostle Taylor), the doctors were sooo amazed for my Mom's speedy recovery, she was dead for 40 minutes but God resurrected her!!! After clinical studies / they tried not to give her diabetic pill and guess what — she got healed from her diabetes as well. She doesn't need to take her medication no more — she will go home today. Thank you thank you sooooo much for praying for us. ...This was her yesterday!" said the message, Taylor claims came from the woman's daughter.
The Christian Post reached out to Joshua Media Ministries International on Monday and requested an interview with the woman and her family. A representative said they were unable to divulge personal information about the family but explained that they would pass along this reporter's contact information and would reach out if the family wished to talk.
Taylor also urged his followers to call a prayer line if they need help resurrecting things that had gone dead in their life.
"That's Power! What do you need resurrected that is dead in your life today? A Marriage? A Relationship? Ministry? Finances? Health? Children? a Business...? Call David E. Taylor's 24/7 Prayer Line Now to Pray the Prayer of Agreement and Receive Resurrection Power into Your Life and Situations!" he urged.
Taylor, who says he is in regular communion with Jesus, was recently deposed in a Michigan court for financial corruption.
According to Patheos, the video of Taylor's seven-hour deposition shows him in an apparently nervous state chewing his bottom lip and "pretending to be confused by the attorney's questions and making pitiful excuses for his frivolous purchases."
Among the purchases made was a $2.8 million property in St. Louis that is listed as an asset on the tax form submitted by Taylor's ministry. Taylor, who once referred to the property as a "home" during the deposition, would later insist the property is a "residential center."
"It is a, really, it's a gathering place for our ministry. Where I bring in different leaders and also the staff that we have as a place of, um, you know, maybe, um, resort and teaching. … A resort where we teach and train," Taylor said.
Taylor also noted that he did not know the address of the property where members of his congregation work as full-time volunteer chauffeurs who transport their leader in a fleet of luxury vehicles that include a BMW, Mercedes, Bentley, and a Range Rover.
The first two listed vehicles are reportedly registered to Taylor's ministry for the use of "high profile guests." A $50,000 payment was also made to Limoland to convert a Mercedes into a stretch limo for the "hospitality" of "guests."
Taylor also reportedly spent $30,000 over a two-year period on designer clothing, including belts which he says are "better quality" and "have a better TV appearance."