Pastor Derwin Gray: The Church Needs to Shed Stigma of Mental Illness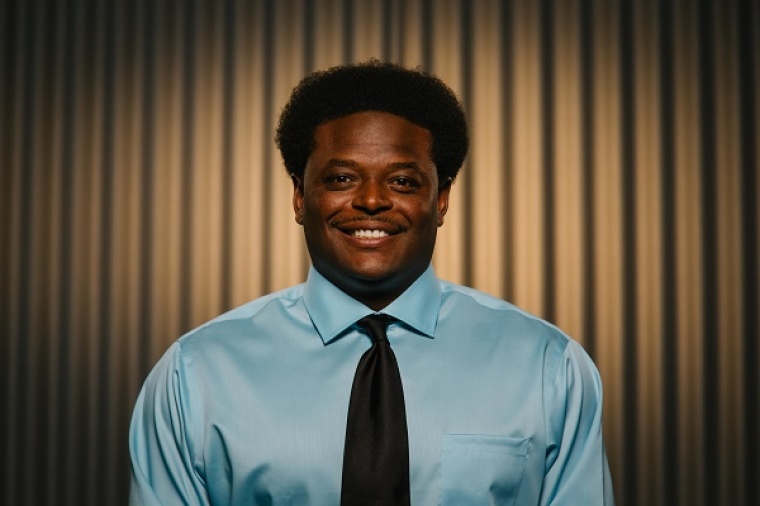 Churches must address the topic of mental illness head-on to shed its stigma, Pastor Derwin Gray of Transformation Church in South Carolina says.
Gray, a former NFL-player-turned-pastor, recently sat down with Dr. Daniel Amen, a psychiatrist, neuroscientist and author, to discuss the science surrounding mental illness and how Christians can work to shed its negative reputation, which is especially prevalent in the evangelical community.
The preacher, who heads one of the fastest-growing multi-ethnic, multi-generational churches in the country, began his sermon by stressing the importance of this issue, saying it is of the utmost priority at his church because "mental health has so much stigma attached to it."
There is so much "shame and guilt" attached to mental illness, he said, and the stigma keeps people "stuck and sick." Just as Jesus was a great healer, Gray said, we as Christians need to work to find healing solutions for the mentally ill.
Gray tells his congregation that he met Amen several years ago while he was guest preaching at Pastor Rick Warren's Saddleback Church in Orange County, California. Warren and his wife, Kay, have become outspoken proponents of mental health awareness since they lost their 27-year-old son, Matthew, to the disease in 2013.
During their conversation, Dr. Amen provided Gray with four factors that contribute to mental illness: biological, psychological, social and spiritual elements.
Not only is your mental health affected by biological factors, like chemical imbalances, it is also affected by psychological factors, including your past traumas that have the potential to impact the rest of your life.
"We have to bury our past in the wounds and scars of Jesus' resurrection" before "the past buries [us]," Gray tells the congregation.
Additionally, you are affected by social factors, such as the people you choose to surround yourself with, as well as spiritual factors, such as an understanding of meaning and your purpose in this life.
Amen tells Gray that he finds people who feel they have a purpose, as seen through a commitment to their church community and God, will often bounce back from sickness faster than those who do not have such purpose.
The subject of depression is especially close to Gray's heart, he tells his church, because during his wife's second pregnancy, she suffered clinical depression. Additionally, as a former NFL player for the Indianapolis Colts, Gray is well aware of the heightened risk for Traumatic Brain Injury associated with contact sports like professional football.
In recent years, evangelical churches have become more open to changing their views about mental illness thanks to Rick and Kay Warren advocating for Christians to be more aware of the subject after their youngest son committed suicide after a life-long battle with mental illness. Matthew Warren died at the age of 27 from a self-inflicted gunshot wound on April 5, 2013.
CP previously interviewed Dr. Eric L. Johnson, author of Foundations for Soul Care: A Christian Psychology Proposal, about mental illness and its stigma in churches. Johnson had noted, "I think one [misconception] is that mental illness is something that a person brought upon themselves. In the Christian community we sometimes say it's all a result of a person's sin. Or maybe they're not trusting in God enough."
In 2014, Kay and Rick Warren hosted a global online event, "24 Hours of Hope," aimed at sparking discussion, education and ministry about mental health and to encourage individuals living with mental illness.
Kay Warren told The Christian Post in a 2014 interview that she believes her son's death, along with other national issues like mass shootings, have opened to door for a greater conversation on the issue.
"There's misapprehensions in the Christian community [about] people who have a mental illness, that it's all a spiritual issue," Warren said. "You know, if they would pray more, that it's a discipleship issue, that if they confessed sin, that if they changed this attitude, or if they memorized more scripture, or if they just forgave whoever it was that hurt them – that somehow it's just a spiritual issue. That misunderstanding of mental illness perpetuates stigma."
"...[T]he brain is an organ in the body like your liver or your kidney and it can malfunction. It can be diseased, it can be injured, things can go awry in the brain and when they do it can lead to physical or emotional or mental manifestation. I would just say there is a lot of misunderstanding about mental illness – what it is, who it affects, and what it actually looks like in the average person's life."
A 2013 study conducted by LifeWay Research found that nearly 50 percent of American Christians still believe that prayer and Bible study alone can cure mental illness.
Another survey conducted by Lifeway Research in 2014 found that 66 percent of U.S. pastors spoke to their congregations about mental illness only once a year, rarely, or never.
The same survey found that 59 percent of the mentally ill wish their church would talk more openly about their illness to banish its stigma.