Pastor Dragged to Death in Hit-And-Run After Preaching 'Great Message'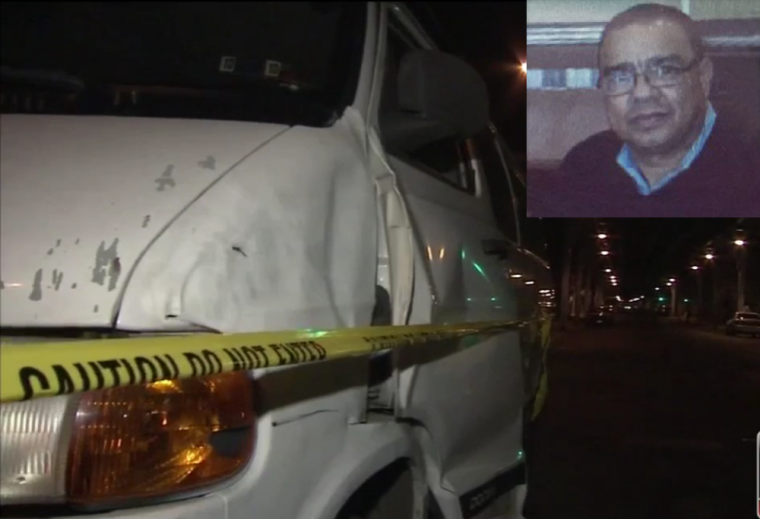 Friends and family of 57-year-old Pennsylvania Pastor Eliezer Leon are in mourning after he was dragged to his death in a shocking hit-and-run accident shortly after he preached at a local church.
According to ABC Action News 6, Leon, who is a pastor at Estanque de Sioloe Church in Germantown was struck by a driver late last Thursday night just moments after he dropped off a group of men overcoming substance abuse at a residential ministry at North Front and Diamond Streets in the Kensington section of Philadelphia called Soldiers of the Lord Recovery House.
Police said the preacher was dragged 20 feet on North Front Street after he was hit by a vehicle at about 10 p.m.
Leon had just finished preaching at a nearby church where Pastor Teofilo Claudio is the lead pastor.
"He was preaching. He had a great message last night. After it was over ... he drove the boys to the (North Front Street) house," Claudio told the local ABC news station.
Claudio told CBS Philly that it was a mere 10 minutes after Leon left the church to drop off the men at the residential ministry that he got a call that there had been an accident up the street.
"I went out and I saw this man laying there, and I recognized that it was "Ellie" Eliezer Leon, and I said, 'Oh my God,' and it put me in a state of shock," Claudio told CBS.
Police said Leon was trying to get into his white Dodge van when a driver traveling northbound on Front Street hit Leon so hard it ripped off his door and dragged him 20 feet without stopping to see what happened.
"I saw the people trying to help this gentleman out, he was on the floor, everybody was frantic," one witness Virginia Cartagena, told CBS.
Leon died early Friday morning at Temple University Hospital, and police and the family of the pastor are now urging the driver of the dark colored Saab that killed him to come forward and do the right thing.
"The reality is today with technology being what it is, in terms of video surveillance being out there, it's not one of those things where you're going to get away with it," Lt. John Stanford of the Philadelphia Police Department warned.
Investigators recovered a chrome insert with a Saab logo at the scene of the crash, ABC reports. Police also released a description of the vehicle that hit Leon. They are looking for a dark-colored 2003-2007 Saab 9-3 that would have front passenger side fender damage, a flat front passenger side tire, a black passenger side view mirror with scuffing on the outer edge, and damage to the passenger side edge of the front windshield.
"You took away the life of a good man, and you now you need to step up and face what you did," William Leon, the dead pastor's brother, told CBS.
During an interview ABC, Leon added: "He always wanted to help, he never said no. He'd take the shirt off his back and give it to you if he had to. I guess that's how he passed away, doing what he wanted to do ... help people all the time."
"He was a special man and a believer who loved people. He loved the Gospel and he loved to serve. He never discriminated against anybody, and he was always someone to engage in any activities," he said.
Manuel Colon, Leon's friend agreed, saying: "He was humble, he'd always encourage us to stay away from drugs."
Anyone with information on the case is asked to contact the Philadelphia Police Accident Investigation District at 215-685-3180/3181 or call 911.