Pastor E Dewey Smith Apologizes for Church's Refusal to Dedicate Lesbian Parishioner's Baby
Pastor E Dewey Smith Apologizes for Church's Refusal to Dedicate Lesbian Parishioner's Baby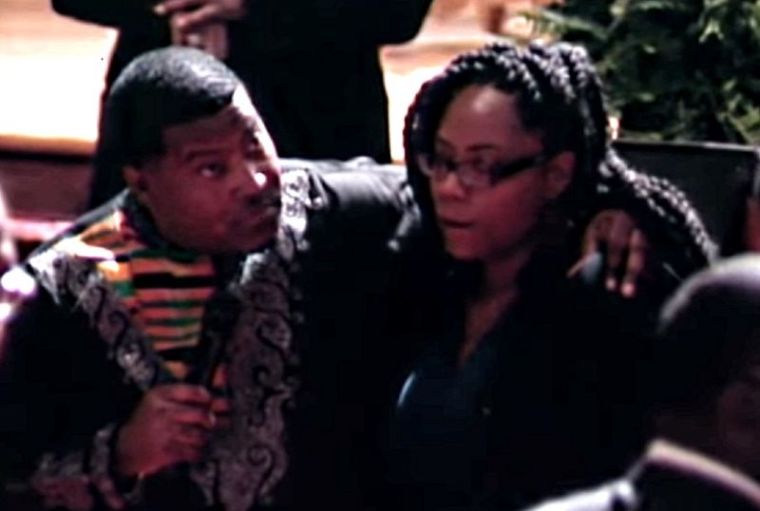 E. Dewey Smith Jr., senior pastor of The House of Hope Atlanta church in Decatur, Georgia, publicly apologized Sunday for his church's refusal to bless the child of a female member because she was married to another woman.
Smith, who explained that the incident occurred in October 2014, told his congregation in a clip posted on YouTube Sunday that he wasn't aware that the decision was made to reject blessing the child because of his mother's same-sex relationship until months after the incident occurred.
"I didn't know this, we had a baby dedication in October. I'm not involved in those dedications and stuff like that so our staff does a good job of training. I didn't know anything about it until months later, I got an email from a lady who hadn't been to church because she is one of the ladies that wanted her child dedicated," Smith said. "We decided, the staff did, that we would not dedicate the child because the baby for that baby dedication we found out that she was married to another lady. And the team said that we could not dedicate that child. Her family come here from Mississippi and I think Louisiana for the baby dedication and we decided that we wouldn't pray for the baby."
The Atlanta pastor said that he was teaching a group of pastors in Dallas last Tuesday about church and culture when he recalled the incident with the woman who had stopped attending church as a result of his church's rejection of her child.
"I talked about mistakes that the church has made, mistakes I have made and things I wish I could do different. I want you to know that I'm a pastor but I'm a man. I'm a human. And although we try to do the right thing, make the right decisions, sometimes we don't always do that," he said.
"I told those pastors Tuesday if I ever got a chance to do something again I would do it differently as a pastor ... this lady had made a decision and sent me an email I got it in June of 2015 and I just, I never felt worse as a pastor. Because first of all, I wasn't involved in the decision and I didn't know if I was involved what would I have done, 'cause I've never been in that situation before," Smith explained.
On Sunday, after expressing regret days earlier, Smith appeared with the woman before his congregation. It was the woman's first time back at the church.
"She is no longer married. Her mother is ill and moved in with her but we didn't do her right as a church 'cause we should have prayed, we should have prayed. We should have thrown our arms around her. We should have prayed for that baby," he said.
He then looked at the unidentified woman and her mother and delivered an apology that was applauded by the congregation.
"Don't let the ignorance of people turn you against an all-loving God," he said. "Paul says we see in part. We see through a glass darkly. We don't see the whole picture. We['re] humans and that's the first time me as a pastor has ever been in that position before. And the church is not mine it's Jesus'."
"I would just ask you both on behalf of our church that you would forgive the leadership, me, for how we didn't know [how] to handle that. You're just as welcome here as anybody else. The same grace that has saved and is saving me is the same grace that has saved and is saving you. "