Pastor forgives atheist cousin who shot him after dispute over Heaven and Hell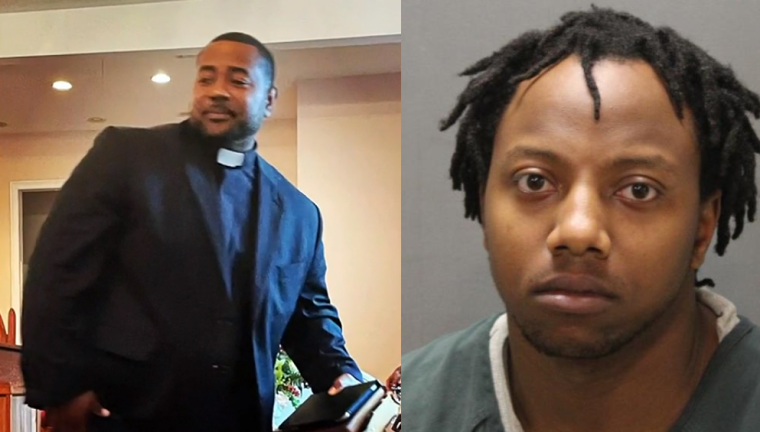 Despite suffering injuries that could see him taking up to nine months to recover, a Georgia pastor has chosen to forgive a younger cousin who shot him during a dispute over Heaven and Hell after the funeral of another family member earlier this month.
The pastor, 46-year-old Jimmy McGauley, told WSB-TV that he is forgiving his cousin, 26-year-old veteran Ke'shawn Nesmith of Tallahassee, Florida, for two reasons.
"For one that's my cousin and the other reason, I'm a man of God," McGauley said.
Smith is now facing several charges including second-degree attempted murder, use of a firearm during the commission of a felony and carrying a concealed firearm after shooting McGauley at a Jacksonville home in Florida on Jan. 7.
According to a police report on the incident reviewed by The Christian Post, the Jacksonville Sheriff's Office received a call at 2:27 p.m. about a person shot at a residence.
"Investigation revealed that the victim, Jimmy McGauley, and the suspect, Ke'shawn Nesmith, became involved in an argument, after a funeral for a family member, regarding Heaven and Hell," the report says. "The suspect did not believe in God and the victim was a pastor who was trying to witness to him."
The argument over Heaven and Hell became so heated Nesmith stepped outside the home in a rage "as other family members attempted to calm him down."
McGauley was shot as he "exited the residence," according to the report. 
"Witnesses at the scene stated that the victim did not threaten the suspect in any way, and he was not armed with any weapons when he was shot. Family members detained the suspect at the scene until police arrived," the report explains.
In his comments to WSB-TV, McGauley said, "I hate that it happened" and appeared to regret having the discussion with Nesmith because "I know he wasn't in the right frame of mind at the time."
He said he realized this during the discussion and suggested to Nesmith that they could discuss the subject matter at another time. He said he even tried to change the subject to talk about football, but Nesmith kept going until a family member asked him to leave the home.
And that's when things got out of control, McGauley said.
"As I was approaching him. I see him reach behind his back and that's when I asked, you got a gun on you? He was like, 'if you come any closer, I'm going to shoot you,'" McGauley told WSB-TV. Then he heard two pops.
"I couldn't understand why would you have a gun and it's nothing but family. We went to a funeral," McGauley said.
When asked if he wanted justice for what happened to him, McGauley, who suffered injuries to his leg and hip, said while he is leaving that in the hands of God, everyone must be held accountable for their actions.
"What happens to him, is between him and God, we all have to be responsible for our actions," he said. "Right now, I currently can't use my left leg for at least a minimum of three months and my healing process will take up to nine months."