Alleged atheist shoots pastor for trying to witness to him after funeral: police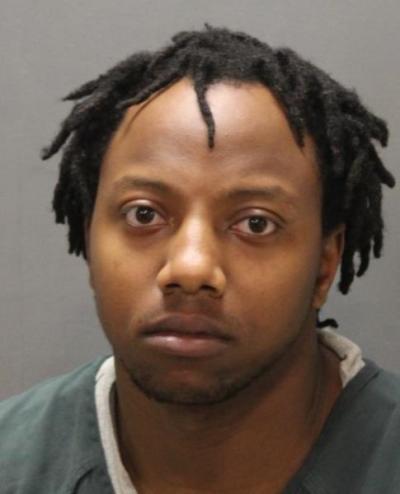 A pastor's attempt to witness to his atheist cousin almost turned deadly in Florida on Saturday afternoon after he was shot in the neck during a dispute over Heaven and Hell after the funeral of another family member.
A report from the Jacksonville Sheriff's Office shows that 26-year-old veteran Ke'shawn Nesmith of Tallahassee was charged with second-degree attempted murder, use of a firearm during the commission of a felony and carrying a concealed firearm after the shooting of his cousin, Pastor Jimmy McGauley, 46.
According to the report, police received a call at 2:27 p.m. Saturday about a person shot at 1221 Melson Avenue in Jacksonville.
"Investigation revealed that the victim, Jimmy McGauley, and the suspect, Ke'shawn NeSmith, became involved in an argument, after a funeral for a family member, regarding Heaven and Hell," the report explains. "The suspect did not believe in God and the victim was a pastor who was trying to witness to him."
The argument over Heaven and Hell became so heated Nesmith stepped outside the home in a rage "as other family members attempted to calm him down."
McGauley, says the report, was shot as he "exited the residence."
"Witnesses at the scene stated that the victim did not threaten the suspect in any way, and he was not armed with any weapons when he was shot. Family members detained the suspect at the scene until police arrived," the report states.
McGauley reportedly underwent surgery for his injuries. It was unclear Thursday how he is doing.
Several calls made by The Christian Post to family members went unanswered. Family members did not immediately respond. The Jacksonville Sherriff's Office also said they could not share more information on the case as it is still under investigation.
While NeSmith reportedly does not believe in God, that status in his faith may be a recent development as social media posts show him seemingly promoting prayer. 
NeSmith's age, 26, would place him at the start of Generation Z, individuals born in the late 1990s and early 2000s.
And according to the "Generation Z and the Future of Faith in America" study from the American Enterprise Institute, this generation is now the least religious generation yet, with 34% identifying as religiously unaffiliated. They are also more likely to identify as atheists.
Daniel A. Cox, senior fellow in polling and public opinion at the American Enterprise Institute, who also serves as director of the Survey Center on American Life, paints a complicated and diminished view of religion in American life.
"It's not only a lack of religious affiliation that distinguishes Generation Z. They are also far more likely to identify as atheist or agnostic," Cox said, noting that some 18% of the cohort identified as either atheist or agnostic.
He further noted that the younger generation's diminished view of religion is partly due to their parents doing less to encourage them to participate in formal worship.
"Young adults today have had entirely different religious and social experiences than previous generations. The parents of millennials and Generation Z did less to encourage regular participation in formal worship services and model religious behaviors in their children than had previous generations," Cox wrote. "Many childhood religious activities that were once common, such as saying grace, have become more of the exception than the norm."