Newlywed Christian husband fatally shot by stray bullet as he slept with wife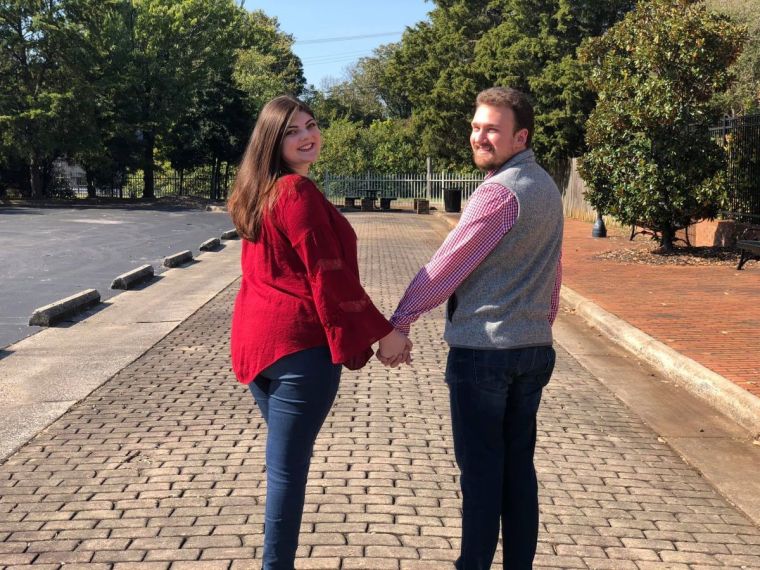 An Alabama church and its extended Christian family are now grappling with grief and trauma after one of its members, who got married last February, was fatally struck by a stray bullet while in bed with his wife on Wednesday morning.
Huntsville Police Department investigators said 27-year-old Decatur Baptist Church member Andrew Gilliam was the victim of the shooting at the Sunlake at Edgewater apartments off Lakefront Drive around 3 a.m., WAAY reports.
Officials say they found Gilliam with gunshot wounds when they got to the apartment, which he shares with his wife, Robin. He died from his injuries at Huntsville Hospital. Investigators have still not identified a suspect in the shooting but noted that two other apartments were fired upon, but no one else was injured. Authorities urge anyone with information that can help with the investigation to call 256-722-7100.
Hours after Wednesday's shooting, members of Decatur Baptist Church came together for a prayer meeting where Lead Pastor Joe McKaig broke the news to those unaware of Gilliam's death, calling it "a random act of violence."
"He was transported to Huntsville hospital where they performed surgery, but ultimately he succumbed to his injuries, and Andrew passed away. Tonight' he's with the Lord Jesus Christ," McKaig said during a broadcast of the prayer session on Facebook Live. "While we are terribly grief-stricken, he is fine. He is in the arms of his Savior. And more than fine, he is well."
While Gilliam, an aerospace engineer, did not work at his church in any official capacity, his father, Jeff Gilliam, and mother, Terri Gilliam, are both employees there. A spokesperson told The Christian Post on Friday that Gilliam was very active in working with the youth.
When asked how Gilliam's death hit him personally, having such a close relationship with the family, McKaig told CP on Friday that "the grief and sense of loss is incomprehensible."

"Just the weight of it is beyond our ability, so we rest in God and trust in His word. And believe His word. We reject the lies of the enemy and believe the word of God that Andrew is in the presence of the Lord Jesus Christ, and he is eternally saved. He isn't in any way lost. We know where he is, and we get to go be with him one day," he said.
McKaig said he wants to make it clear that Gilliam "was a good man" and "he didn't bring this on himself."

"He wasn't involved in any nefarious activity that would have caused this," he said.
He further described Gilliam as a "quality individual" who was "very faithful and loyal to his wife" during an interview with WAAY.
"Andrew was an outstanding young man who was very faithful and loyal to his wife. He was a loving son, grandson and son-in-law, and he's a quality individual," McKaig said. "This random act of violence was none of his doing, and we're all very, very grief-stricken to have lost him."
McKaig also noted that Gilliam and his wife helped launch a new small group for young couples, "and they served faithfully."
A wedding profile on The Knot shows that Andrew and Robin Gilliam wed on Feb. 13, 2021, and would have celebrated their second wedding anniversary next month. The couple was also planning on buying a home in Decatur, according to McKaig.
"They were looking for a home and considering buying a home here in the Decatur area," he said.
McKaig told WAAY that Gilliam worked for Qualis as an aerospace engineer, and he and his wife chose to live in Sunlake at Edgewater Apartments because it was only 15 minutes away from his job.
"Tonight we weep with those that weep. We won't be looking for answers. We won't be seeking answers. We don't have answers and we don't necessarily need answers. We need God and certainly, Andrew's family needs God, so tonight we're going to pray," McKaig declared at the prayer vigil on Wednesday.
He also urged members to pray, especially for Gilliam's widow.
"I encourage you tonight to certainly pray for Robin, Andrew's wife of two years, almost two years. It would have been two years next month," the pastor said. "She not only is suffering the incredible grief of the loss of her husband, she also has experienced and incredibly traumatic event."