Pastor, former director of food bank allegedly paid employee for sex acts, stole thousands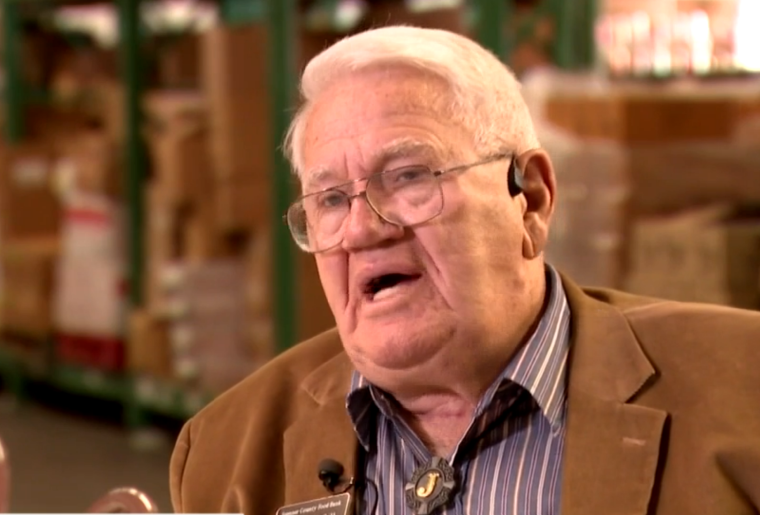 James Gill, a longtime minister who was most recently the senior pastor of Liberty Baptist Church in Gallatin, Tennessee, and served as the director of the Sumner County Food Bank has been indicted for stealing more than $250,000 from the food bank he founded and paying a volunteer for sex acts.
A Sumner County Grand Jury indicted Gill, 81, for one count of theft of property over $250,000, one count of money laundering, and one count of patronizing prostitution on Thursday. He was arrested and booked into the Sumner County Jail on a $75,000 bond on Friday evening, according to a release from the Tennessee Bureau of Investigation.
Gill, who founded the food bank that serves up to 1,000 families weekly, passed on the operation to First Baptist Hendersonville in March 2022, after citing his failing health. He told News Channel 5 Nashville at the time that he was awaiting heart and cancer surgery and that his doctor warned him that he would die if he didn't manage his stress.
"My doctors have told me, and they've told me, 'Mr. Brawner, that if you don't take the stress off, you're going to die,'" Gill told the news outlet.
In May 2022, however, the TBI said 18th Judicial District Attorney General Ray Whitley asked the agents to investigate allegations of theft involving Gill who, according to the Liberty Baptist Church website, served as their senior pastor for 11 years and has more than 40 years of ministry experience.
"During the investigation, authorities determined that James Gill (DOB: 6/1/42), who was employed as the director of the Sumner County Food Bank, used the organization's money to make personal purchases," the release said. "He also wrote checks to himself and others from the food bank's account and transferred the money to other accounts under a different non-profit name. Further investigation revealed that Gill paid a food bank volunteer for sex acts."
The Sumner County Food Bank reportedly had more than 300 volunteers between retirees and young adults in search of community service hours, at any given time.
Under the leadership of First Baptist Hendersonville, the Sumner County Food Bank is now known as Feed Sumner Food Bank & Ministry.
Liberty Baptist Church did not immediately respond to calls from The Christian Post when contacted for comment on Monday. A representative of First Baptist Hendersonville also told CP that no member of their leadership team was immediately available to respond to questions about the food bank.
In his retirement from the work of the food bank last year, Gill said his only concern in passing on the work of the food bank was for the people who depended on their services to be fed.
"My only concern is that people continue to be fed, and they are fully equipped to do that," Gill said of First Baptist Hendersonville, which now houses the food bank in a larger space. "We grew from a 10-foot classroom to 12,000 square feet. This will be much larger, and I just pray it still has a family atmosphere."