Pastor fraudulently got $1.5M in PPP loans then splurged on 39 cars including Tesla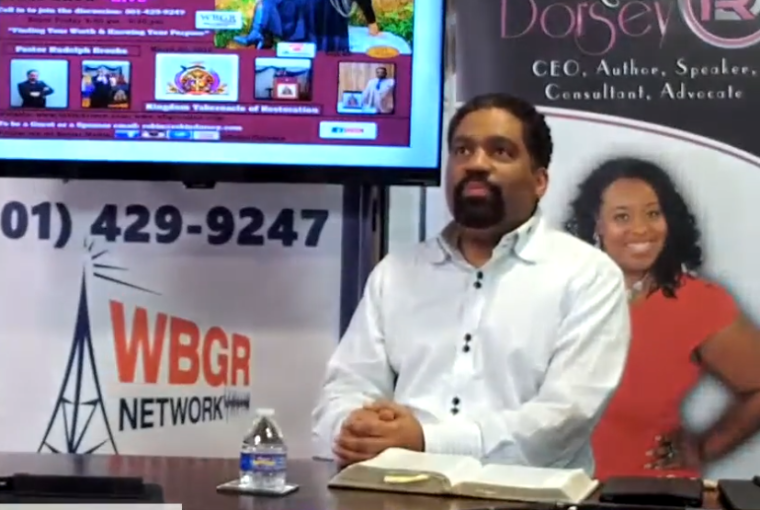 Pastor Rudolph Brooks Jr., founder and senior pastor of the Kingdom Tabernacle of Restoration Ministries in Washington, D.C., is now facing up to 20 years in prison after he was arrested for fraudulently obtaining more than $1.5 million from the Paycheck Protection Program, which he then splurged on personal expenses, including 39 cars.
A release from the Department of Justice said Brooks, 45, was arrested earlier this month by federal authorities who also seized some $2.2 million he deposited in various bank accounts as well as a 2018 Tesla Model 3.
He's also accused of purchasing other luxury vehicles, including a 2017 Mercedes-Benz S Class, two 2017 Infinity Q50s, a 2015 Cadillac Escalade, a 2005 Bentley Continental, a 2014 GMC Yukon XL, and several older model luxury vehicles which are not considered an appropriate use of loan funds acquired from the federal government's multibillion-dollar coronavirus relief program for small businesses.
Brooks is the owner of Cars Direct by Gavawn HWD Bob's Motors. The business, which was incorporated with the Maryland State Department of Assessments and Taxation on Oct. 29, 2010, was formed to purchase and sell cars. The company was forfeited on Oct. 1, 2012, but subsequently revived during the coronavirus pandemic on May 28, 2020, with Brooks listed as the resident agent. 
Court papers allege that Brooks applied for a PPP loan on behalf of Cars Direct on May 9, 2020, in the amount of $1,556,589. To support his application, the pastor allegedly submitted fraudulent tax forms showing $724,469 in payments via Forms 1099-MISC and $7,471,630 in total unemployment payments to employees from Cars Direct. 
IRS records do not show any tax filings made by Cars Direct for any tax period, the affidavit against the pastor notes, which indicates that Cars Direct has not hired employees or paid unemployment taxes. The Maryland Department of Labor also shows no record of Cars Direct paying wages or of Brooks receiving wages.
A month earlier, on April 7, 2020, Brooks also allegedly submitted an application for an Economic Injury Disaster Loan on behalf of Cars Direct, which contradicts the information and supporting documentation he submitted for Cars Direct's PPP loan application. 
On the EIDL application, Brooks alleged that Car Direct's gross revenue was $148,000 and the cost of goods sold was $82,293 in the one-year period prior to COVID-19 being declared a disaster.
Brooks' PPP loan application for $1,556,589 was approved on May 9, 2020, and subsequently deposited into a bank account where he's listed as the sole signer. Brooks later created several accounts in the name of Cars Direct into which he transferred PPP loan funds, as well as one he named Payroll by BJM to give the appearance that it was associated with a payroll company.
The pastor subsequently initiated numerous transfers of PPP loan funds from the Cars Direct accounts to his personal bank accounts, and records show the funds were used to cover personal expenses like credit card bills, purchases at restaurants, retail stores, grocery stores and automotive auctioneers. The funds were also used for mortgage payments on the pastor's Cheltenham home.
Calls made by The Christian Post to the Kingdom Tabernacle of Restoration Ministries went unanswered on Monday.
In an interview with The Impact's Robin Dorsey on WBGR in 2018, however, Brooks said he knew he was called by God when he was about 4 or 5 years old. He further noted that he was raised in the church and his father was a minister.
His church's website describes him as "a man after God's own heart and has a passion for God's people."
"Pastor Brooks desires to see believers grow spiritually and desires to see the church function according to the word of the Lord. His intense love for the Lord, relentless spirit and ability to tap into the very heart of God make him a memorable speaker. With his love for God and lively preaching style, which can hold even the skeptics' attention, Pastor Brooks speaks and shares the heart of God with compassion and conviction," the church notes.