Pastor Jamal Bryant Jokes He Believes in Open Marriage, 'I Just Forgot to Tell My Ex-Wife'
Pastor Jamal Bryant joked earlier this week that he believed in open marriage, he just forgot to tell his ex-wife about it. He was on the daytime talk show "Preachers," speaking about the infidelities that led to his divorce from Gizelle Bryant in 2008.
Bryant, lead pastor of Empowerment Temple AME Church in Baltimore, Maryland, co-hosts the new daytime talk show "Preachers" alongside E. Dewey Smith Jr., senior pastor of The House of Hope churches in Atlanta and Macon, Georgia; John Gray, an associate pastor at Lakewood Church in Houston, Texas, and Orrick Quick, pastor and founder of God Seekers Church in High Point, North Carolina.
During a segment on Tuesday's show, actress and comedian Mo'nique and her husband, Sidney Hicks, spoke candidly about their open marriage in which they each have sex with people outside of their union.
When Bryant heard Mo'nique and her husband insist that their arrangement has worked for their 10-year marriage, the Baltimore-based pastor chimed in.
"I think that's amazing and a lot of people think that is novel and y'all 'church people' are going to have a heart attack," said Bryant with a laugh. "I believed in open marriage, I just forgot to tell my ex-wife about it."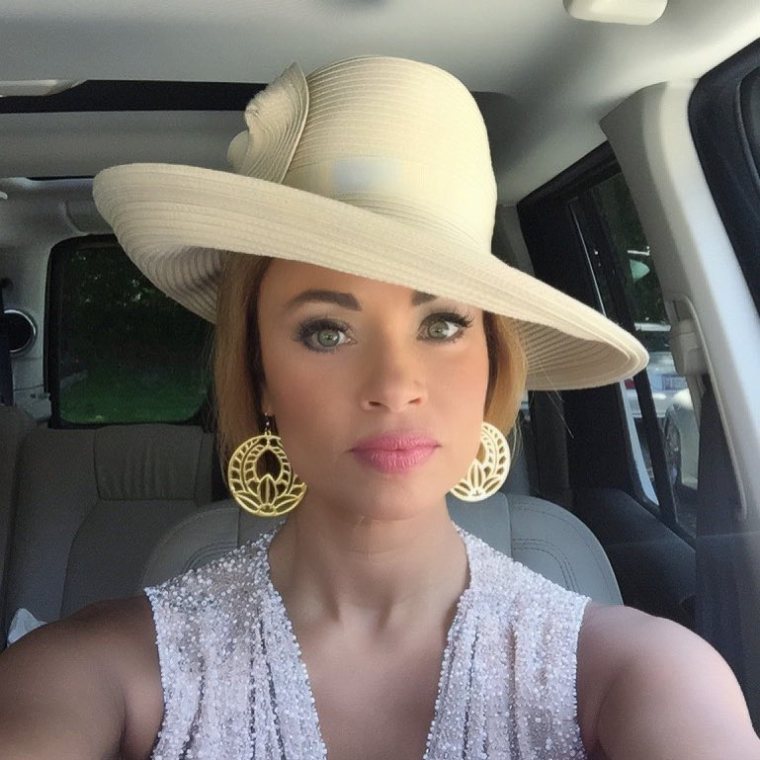 Bryant's ex-wife, Gizelle, who stars on the Bravo series "The Real Housewives of Potomac," divorced him in 2008 after infidelities led to him reportedly fathering a child with a woman in their congregation.
The pastor previously told TV One's Roland Martin about how temptation ruined his marriage.
"I was a national televangelist since I was 29, and the whole world had opened up for me in every stage. I'm preaching in arenas, convention centers, mass mega churches," Bryant said. "I was quickly becoming a household name. So, nothing in my mind ever said, number one, I would ever get caught; number two, that [chuckles] my wife would ever leave; number three, that my church would tank out."
Still, Bryant took accountability for what went wrong with his marriage.
"I stepped outside of my marriage and had an extramarital affair that ultimately ended in a divorce to an incredibly wonderful woman — not because anything was flawed in the marriage, or in her; but in my own immaturity for the level that I was getting ready to go into," he admitted.
In May, Bryant made headlines again when a woman named LaToya Odom accused him of fathering her 10-month-old son who he did not support or acknowledge. Odom, a 34-year-old California masseuse, produced a paternity test on Obnoxious Television which later prompted a response from Bryant.
Although he did not confirm or deny the reports that were circulating about him, the pastor called for people to pray for him.
"Keep praying for me and I'll keep praying for you. I wanted to come on tonight so there will be absolute clarity – Sunday morning is to discuss Jesus, it is not to talk about Jamal," he previously said on Periscope. "So when you come to church, get ready to talk about how great God is. And not the frailty of what Jamal possesses."