Pastor Jamal Bryant Vindicated, Reveals Burden of Christians Calling for Resignation (Interview)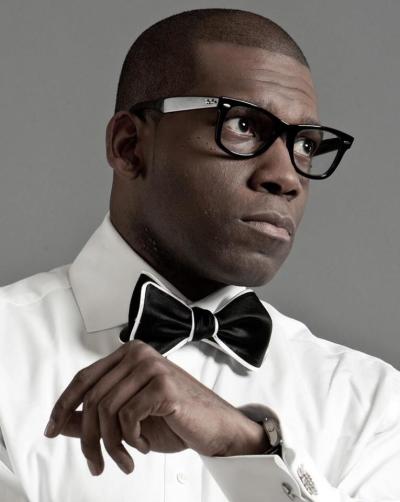 The call for Pastor Jamal Bryant's resignation proved to be his heaviest burden when the leader of the Empowerment Temple AME church in Baltimore, Maryland, was accused of stalking a Bronx, New York mother.
On Thursday, the case that kept the megachurch pastor in and out of a courtroom for months was dismissed after it was discovered that a restraining order filed against Bryant had no legal standing. Jennifer Wright, a personal trainer and mother of two, accused Bryant of wire tapping her phone and sending people to physically harm her.
However, she could provide no evidence to back those claims in court.
While Bryant was vindicated in the eyes of the legal system, damage had already been done in the court of public opinion. After headlines blasted the preacher, some people in the Christian community called for Bryant to resign from his leadership position at Empowerment Temple, where he has been preaching for nearly 10 years.
In a candid conversation with The Christian Post, Bryant admitted that people asking him to resign impacted him much more than the unfounded claims brought on by an accuser that he said he never met.
"I want to tell you transparently what burdened me the most. It's the call for my resignation and the question of my call only came from Christian sites," he told CP. "[We've] got to be very careful how we treat each other, not just when things are going well but in trying times."
Even though Bryant's name has been cleared in the case of Wright's restraining order drafted in a New York City family court, this wasn't the first negative media report linked to the pastor. Last year, he became the subject of reports concerning a child support dispute with a woman he never married.
In June, his ex-wife, Gizelle Bryant, from the Bravo reality TV series "The Real Housewives of Potomac," spoke out against his infidelities.
When Jamal Bryant reflects on some of the reports and resulting criticism he has received, he remembers some advice from fellow megachurch pastor Bishop T.D. Jakes of the The Potter's House Church in Dallas, Texas.
"Bishop Jakes said something to me many years ago when I started out in ministry. He said, 'be careful of being in the light,'" he recalled. "'Not only does it bring shine but it brings heat. And most people want the shine but don't want the heat that comes with it."
According to Bryant, "over the last year I got so much heat, I got sunburned."
For the pastor and activist who travels to various cities to preach and has a program on The Word Network, those difficult times remind him of why he preaches the Word of God. The answer for Bryant has nothing to do with public acceptance.
"We've got to really reconsider, do I really want the stage to spread the Gospel and make an impact or do I want the stage because I want to be known? Going through trials, accusations and misfortune makes you really cast your mettle on why do you do what you do," he said. "Can you handle that kind of public persecution? You can't have the resurrection without crucifixion."
Bryant has gone on record to admit that he is flawed and has made some public mistakes. However, when it came to the most recent allegation brought against him, it was difficult for the pastor to keep quiet when he wanted to defend himself.
Due to a gag order, Bryant was prohibited from publicly speaking about the matter even to his own congregation.
"The hardest part without a moment's hesitation was abiding by a gag order. As a preacher, [I] talk for a living," he told CP. "So my biggest fight with my PR and my attorney was, 'please let me say something.' When you're having these wild allegations go viral without any defense, with people calling for your resignation from ministry it was very serious."
Still, the preacher remains grateful that his church stuck by him along with his father, African Methodist Episcopal Church Bishop John Richard Bryant, who appeared with him at every court date.
"For my church to be able to stick together with me and support me even while I gave the perfunctory 'no comment' really says a whole lot about them. I'm really humbled by the ordeal," he said. "So to say this was traumatic would be really an understatement."
Despite the trauma, Bryant revealed that he was able to learn a great deal from his recent trials. One important lesson was letting the Lord fight his battles before speaking out and attempting to take the fight into his own hands.
"These five months have taught me that we quote Scripture that we really don't believe or practice. I don't know how many times I've said in church, '... hold your peace and let the Lord fight your battles,'" Bryant admitted. "It's one thing to say it cliché and another to walk it by conviction."
After overcoming his most recent ordeal, Bryant also feels a need to re-examine mental health in the church.
"Here is a woman that I never meant in my entire life and was able to fictionalize something in her mind to a legal extent. Gratefully, I was able to come through it, but the main thing that I've really thought about when we returned home from court is that the church really has to redress mental health in our congregation and in our community," he said. "Beyond my personal inconvenience as a pastor I really felt there has to be some redress. Being a pastor almost in an anomaly of a megachurch that's in an inner city I've seen it on many fronts but never had to contend with it on that level of intimacy."
He added, "My main burden is how do we give redress to those who are emotionally challenged in our congregation."
Now that his court case has been dismissed, Bryant is placing his focus back on activism efforts like Black Lives Matter and continuing to support unsigned NFL quarterback Colin Kaepernick, who has received backlash for his national anthem protest last year. Bryant has also been hands-on in relief efforts for hurricane victims and was in Houston, Texas, to preach and help those in need last week.
His church has also helped to purchase plane tickets for 35 families displaced by Hurricane Harvey to give them the means to travel to family in other parts of the country. With natural disasters, threats of war and personal issues plaguing people all over the world, Bryant said the Holy Spirit put it on his heart to pray for people to receive a Bahamian blessing.
"We saw Puerto Rico and Saint Martin ravished by storms that absolutely obliterated Cuba. But just before the storm could reach the Bahamas, the winds changed direction," he said. "For no reason that meteorologists can understand the winds changed course. So I believe that for every believer. No matter what was headed in your direction that was designed to destroy you, God still has the authority to change the wind."
For more information about Pastor Jamal Bryant, click here.