Pastor Jamal Bryant's Singer Girlfriend Tweet Glorifies God After Miracle Healing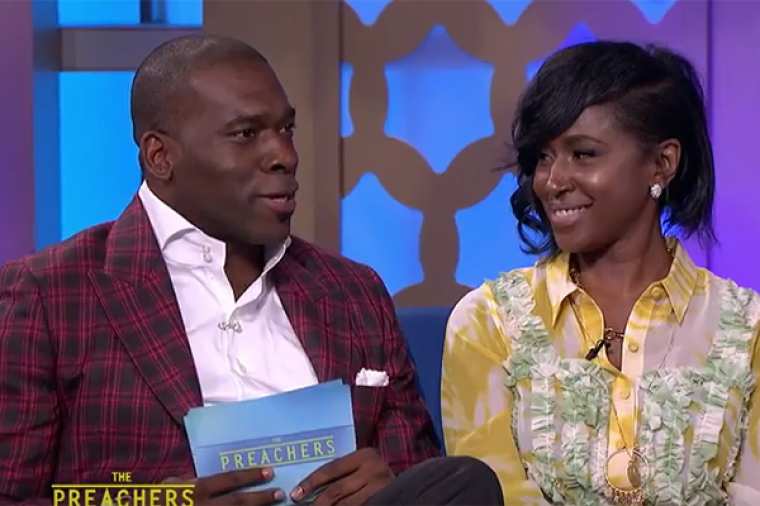 Tweet, the soul singer dating megachurch Pastor Jamal Bryant, is glorifying God for a miraculous healing after suffering with blood clots in her lungs.
The 46-year-old Grammy nominated singer, whose real name is Charlene Keys, wrote about her healing on Instagram while thanking people for their prayers.
"Miracles still happen!!!!! Just wanted to say thank you all for your love, concern, flowers, cards and most of all your prayers," she wrote. "I am doing well and going home soon. I was down but never count God out!!!"
Tweet ended the message by writing, "To God be the Glory!!!"
On August 29, the singer's boyfriend and the pastor at the Empowerment Temple AME Church in Baltimore, Maryland, revealed her health struggles while calling for prayer.
"ALERT!!! I need your prayers for @tweet," Bryant wrote on Instagram. "She's been admitted in hospital for blood clots in both lungs & right arm! Doctors can't trace it but God is a healer!"
He added, "prayer still works..."
Bryant and Tweet became public with their relationship last year on the set of the talk show pilot "Preachers." There, Bryant sat alongside co-hosts E. Dewey Smith Jr., the senior pastor at The House of Hope churches in Atlanta and Macon, Georgia; John Gray, an associate pastor at Lakewood Church in Houston, Texas; and Orrick Quick, pastor and founder of God Seekers Church in High Point, North Carolina, who brought their wives on the show.
The Baltimore-based pastor welcomed his girlfriend onto the program and revealed how they met.
"A year ago I was walking through Times Square going to an Oprah Winfrey movie premiere and I bumped into R&B Singer Tweet, who is my absolute favorite female singer in the world," said Bryant. "And I pulled an Orrick move and asked for a picture. We have grown into an incredible friendship; I call her my 'last lady.'"
The singer, who rose to fame with the No.1 R&B song "Oops (Oh My)" in 2002, spoke about rededicating her life to Christ.
"I'm doing gospel. I rededicated my life to Christ so that's something that's important to me and I really need to do that," she said in a Gospel Goodies report last year. "It won't be traditional gospel ... But my message will be different than it was before and I think people right now are hurting. They want something real and they want to relate."
She added, "I think that's what gospel is and I think I'm going to bring them God in a different way that they can relate to."