Pastor Judah Smith's Wife Chelsea Says 'Marriage Is Hard'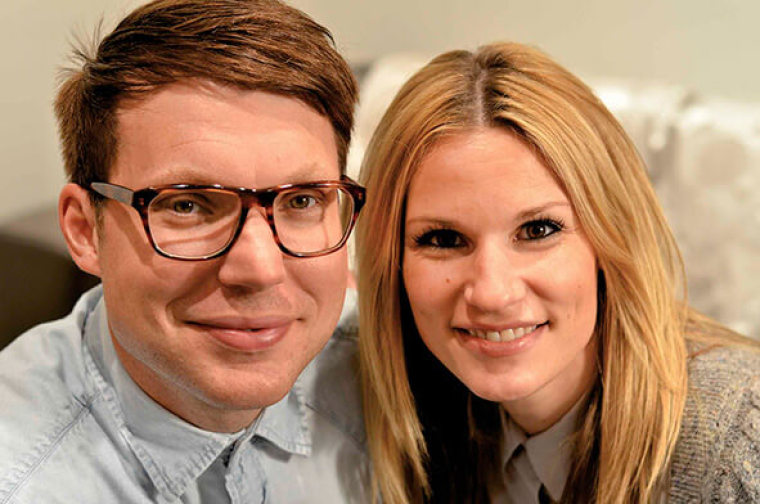 When it comes to her relationship with Pastor Judah Smith of The City Church in Seattle, Washington, Chelsea Smith admits that "marriage is hard," but says having a foundation in Jesus helps make it work.
Chelsea made the admission in a conversation with Maria Shriver in an episode of "Architects of Change Live" while discussing the new children's book she wrote along with her husband, titled "I Will Follow Jesus Bible Storybook."
"Anybody who's in the room who has been married for more than 10 minutes knows that marriage is hard and I think one of the toughest things about marriage is realizing that I've committed my life to somebody who is going to let me down, and what will I do when this man lets me down?" said Chelsea, after Shriver asked the couple how fundamental their relationship with Jesus is in relation to the success of their marriage.
"He is not perfect," she said of her husband. "One of the reasons spirituality is so important is that one of the foundations of Christianity is forgiveness. That we believe in Jesus who forgave me of all the wrong I've done and that he does not hold a single mistake I have made against me."
And because she fully understands and embraces that concept of forgiveness and grace, she has been able to stay married for 16 years and hopes it will be a lot more.
Shriver then asked Pastor Smith about praying together with his wife after he noted that he liked listening to Chelsea pray.
"Jesus said when you pray, say. So I think there is something about not all prayers need to be verbalized — but I think there is something about verbally just articulating your prayers. It doesn't necessarily have to be in front of people, but I think there is something intimate and beautiful with the person you love the most on this Earth and you're vulnerable," he said.
"I think it's sexy, if I could use such a crude term to describe [it], because it's what is intimacy? Intimacy is not just sex, it's vulnerability, it's going, 'OK, you get to see inside of me.' And prayer, it really is this primal cry to God. It's not this ornate beautiful quotation of this amazing story," he continued.
"It really is this primal cry going, Heavenly Father ... it's very intimate and I love it because I like being intimate with her," he added.
Prior to moving to the helm of The City Church in 2009, Judah and Chelsea led Generation Church, the youth ministry of the church, for 10 years. Judah is known for his fresh, anointed, humorous messages that demystify the Bible and make Christianity real, according to the church's website. They have three children, Zion, Eliott, and Grace.
Speaking about their new book, Judah told People magazine: "It's the first time my wife and I have put pen to paper together."
"For me, personally, as a dad, it's the most important project I've ever done," he added, noting that he loved the book's diversity.
"One of the things I'm most proud of is the depiction of diversity," he said. "Jesus was from the Middle East, for crying out loud. I feel like it's accurate and really compelling artwork."