Pastor Kong Hee and City Harvest Members Raised Church's Budget Deficit to Continue Financing Popstar Wife's Career, Prosecution Alleges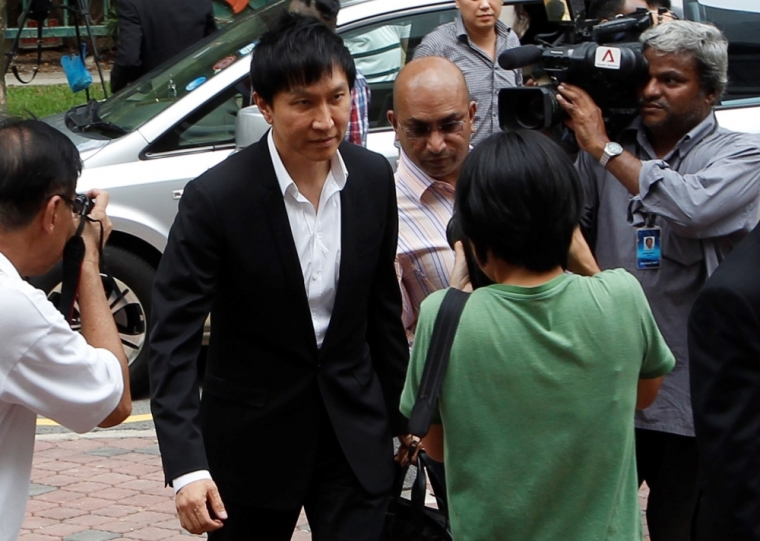 The prosecution in the long-standing case against Singapore megachurch pastor Kong Hee and five other City Harvest Church members has claimed that the accused manipulated transactions and raised the church's budget deficit to $1.8 million in order to continue financing the popstar career of singer Ho Yeow Sun, Kong's wife.
"Essentially, you were prepared to increase the church's expenses by $630,000, causing the church deficit to rise to $1.8 million for 2007, to ensure that you were able to continue financing Sun Ho's music career. Correct?" Deputy Public Prosecutor Christopher Ong asked former CHC finance manager Serina Wee Gek Yin on Tuesday, The Straits Times reported.
Wee, Kong, and four other CHC members are being tried for misusing church money by secretly funneling funds by way of sham bond investments into a company called Xtron, which was in charge of Ho's career.
The prosecution has alleged that Xtron was a sham company operated by CHC's leadership, though Kong has denied the accusations.
If convicted of having misused $19.2 million in church funds, the six accused could face up to 20 years in prison.
The latest accusations focus on Wee, Kong, and deputy senior pastor Tan Ye Peng, who are being implicated in planning to move CHC's editorial and graphics department to Xtron, with the idea to outsource the work done by the department to the company and address Xtron's cash-flow problems.
Wee admitted that there was a proposal to have the in-house design services moved and be provided by Xtron.
She explained: "I also stated that there would be benefit in the sense that this staff, they would be able to provide services for commercial entities, and then they can improve in their skills, which will benefit the church as well."
When asked whether those additional benefits and improvement in the skill-set of the staff was worth $630,000, Wee replied that she is not in a position to asses the benefits.
"It is something that is intangible, and it's up to the church board to assess whether they find that it is beneficial for the church to enter into this increased retainer," the former finance manager said.
Kong and Tan have repeatedly denied any wrong-doing in the case.
Following his turn to take the stand in April, Tan said he would never intend to cause harm to the CHC congregation.
"I'm an ordinary man, I'm just a pastor, I just want to do the will of God, I just want to be faithful to the vision that God has given to us," the deputy pastor said.
"In all honesty, I would never do anything that would cause loss to the church. ... This is the church that I grew up in. This is my spiritual family."